Latest Whisky News - Glengoyne Distillery celebrates a summer of success - 28th September, 2009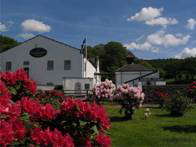 Dumgoyne, 28 September 2009; Scotland's most beautiful distillery, Glengoyne, has reported its busiest summer season in its 175 year history with a massive 43% upsurge in visitor numbers in August alone.
Last month, 7,672 tourists visited the picturesque distillery located in the heart of the Trossachs, compared to 5,366 for the same period in 2008.
Stuart Hendry, Glengoyne's Brand and Development Manager commented: "It has been a fantastic summer for the distillery. Over the past few years we have seen our peak season extending further into early spring and later autumn months. Easter for example, was busier than the last two years combined – we even had several dozen visitors queuing up on Easter Sunday morning waiting for us to unlock the gates! Overall, our numbers to date for 2009 are up over 20% on last year which we are thrilled about."
Set in its stunning location at the beginning of the West Highland Way and in easy reach of Glasgow city centre and Edinburgh, Scotland's most southerly Highland distillery has always been a popular choice with tourists exploring Scotland. The weak pound against the euro has helped bring visitors, particularly from Northern Europe to the distillery, all eager to learn about Glengoyne's 'Real Taste of Malt'.
Stuart Hendry continued: "The 'stay-cation' effect has certainly had an impact on the number of distillery visits. We have consistently seen an increased proportion of Britons, especially from Northern England, touring Glengoyne this summer. The distillery is located on a main tourist route heading north and our investment in new and clearer signage seems to have paid off in attracting passing visitors.
"We are also fortunate that wet weather does not hinder the Glengoyne experience for our guests and I am sure in some respects it may have even helped us. Being located in such a popular walking and hiking region, I hope having the chance to blend your own whisky or enjoying a warming dram on a tour, would be an appealing alternative to walking in the rain."
Glengoyne Distillery offers an unrivalled visitor experience and wide menu of tours and tastings. One of the most popular tours, the Master Blender Session, even gives visitors the opportunity to have a go blending their own whisky to take home with the in the state-of -the-art Glengoyne Blending Room for just £30.
Curious to discover more, visit: www.glengoyne.com
<< View the range of Glengoyne Single Malts
<< Back to all the latest whisky news brought to you by Planet Whiskies
Distillery of the Month: November 2023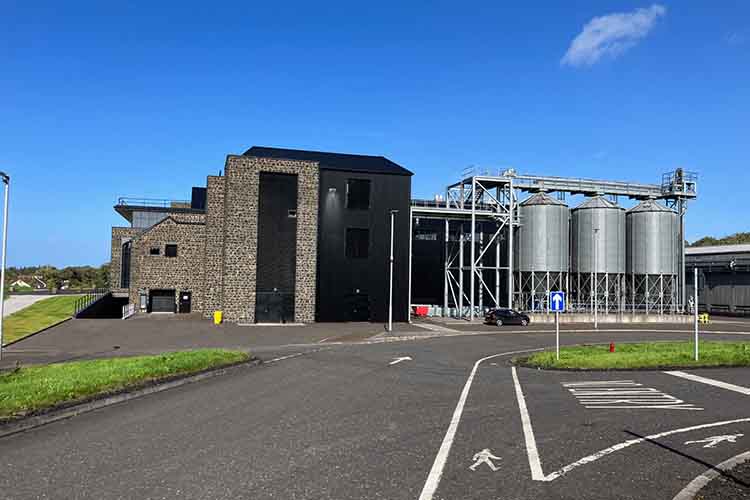 Planet Whiskies visited the new Bushmills Distillery in Northern Ireland on the 25th and 26th of September. Read our review of the experience of Bushmills and Northern Ireland at Planet Whiskies tour of Bushmills and Northern Ireland
You can also read the whole section about Bushmills Distillery at Bushmills Distillery Information on Planet Whiskies... So Bushmills is Planet Whiskies Distillery of the Month title for November 2023
Get Newsletter
Subscribe to our newsletter to get latest news, popular news and exclusive updates.