The Glengoyne Distillery Christmas Cask - A World's First
Published Date: 22nd December 2010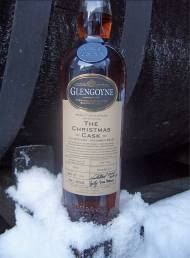 22 December 2010, Dumgoyne: Glengoyne Distillery is to launch its SLOWEST ever bottling. Taking over four years to complete, this is a world's first small batch release from a single cask, creating a live experiment which whisky enthusiasts can take part in.
Available from Tuesday 28 December 2010, The Glengoyne Christmas Cask will be released each Christmas until 2014. Just 100 bottles will be released at a time, exclusively available to buy in person from the distillery shop. This highly innovative, first of a kind bottling will allow single cask lovers to trace the flavour evolution in this remarkable, yet typical, Glengoyne cask over its next four years of maturation.
Cask 790, a First Fill Oloroso Sherry Butt distilled in 2002, is currently rich, with hints of rosehip syrup, cocoa beans, oak and spice. It still clings to the last of its spirited youth, but delivering plenty and promising much more.
Glengoyne's unique flavour is derived from Scotland's SLOWEST malt whisky distillation and the use of some of Spain's finest sherry casks. Every year a team of dedicated noses search the warehouses for casks that are just right, releasing between two and four Single Casks a year. Once in the bottle the whisky stops maturing, so Single Cask bottlings represent a snapshot in time.
Stuart Hendry, Glengoyne Brand Heritage Manager explained "One day, after a particularly productive tasting session, we got to thinking - what if there is something more? We at the distillery are able to taste casks as they mature, witnessing their highs and lows, their flavour peak and troughs as they wind their way towards maturity. What if we were able to share that with our anorak-wearing whisky chums?"
'Headspace' – the area within the cask unoccupied by liquid - is normally created through evaporation at the rate of approximately 1.5% per annum. In the case of the Christmas Cask we will be removing 70 litres from the cask each year, leading to much increased headspace, giving the potential for higher rates of evaporation and interactive maturation.Stuart continued: "We don't know for sure what will happen, but we're looking forward to finding out."
The release of the Glengoyne Christmas Cask is something completely different, a first of its kind for the distillery, and the world, representing the Glengoyne SLOW ethos. It is an utterly unique insight into the life of a Single Malt Whisky cask, with the staggered bottlings perfectly demonstrating the long slow path each and every cask takes to reach the moment of perfect maturity. Each bottle will be numbered and signed by the Glengoyne Tasting Panel, but will be presented without packaging in order to keep the price down.
The release date for the first 100 bottles is 28th December 2010 and the bottles must be purchased AT the distillery, priced £100. They will not be available online or through telesales.
For further information visit: www.glengoyne.com or call the distillery on 01360 550 254
Ian Macleod Distillers encourages responsible drinking
www.drinkaware.co.uk www.scotch-whisky.org.uk
View The Glengoyne Single Malt Whisky Range
<< Back to all the latest whisky news brought to you by Planet Whiskies
Distillery of the Month: November 2023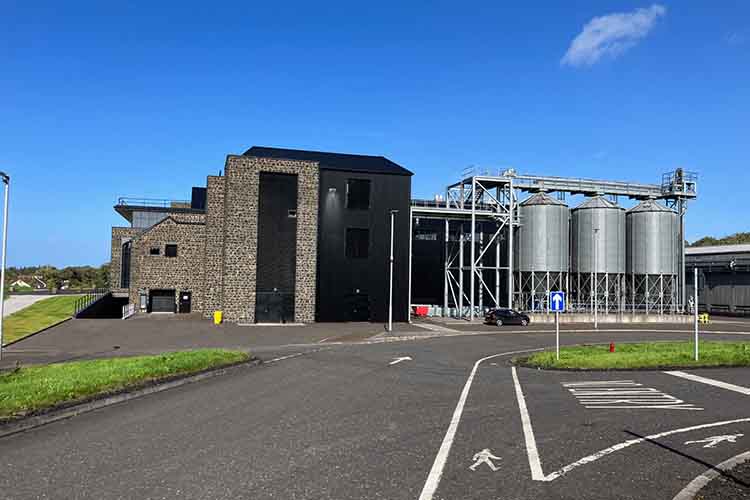 Planet Whiskies visited the new Bushmills Distillery in Northern Ireland on the 25th and 26th of September. Read our review of the experience of Bushmills and Northern Ireland at Planet Whiskies tour of Bushmills and Northern Ireland
You can also read the whole section about Bushmills Distillery at Bushmills Distillery Information on Planet Whiskies... So Bushmills is Planet Whiskies Distillery of the Month title for November 2023
Whisky Advent Calendars 2023
Get Newsletter
Subscribe to our newsletter to get latest news, popular news and exclusive updates.