Latest Whisky News - Glengoyne 12 Years Old joins award-winning core range - 1st October, 2009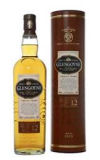 Dumgoyne, 1 October 2009: Glengoyne Distillery is launching an exciting new edition to its acclaimed core range: Glengoyne 12 Years Old Highland Single Malt Scotch Whisky.
Like all of Glengoyne's Single Malts, the 12 Years Old is distilled from air-dried barley, untainted by harsh peat smoke, capturing the authentic 'Real Taste of Malt'. At 43% strength, with a natural, golden colour, the 12 Years Old has scents of coconut oil, lemon zest, honey and dried malt. With a warming mouthfeel, its initial palate is of toffee apples and cinnamon spice, while a touch of water brings out ginger, fresh orange and shortbread. The balanced finish is further mellowed by hints of sherry and soft oak.
Developed by agency, Ron Burnett Design, the bottle and tube presentation perfectly aligns the 12 Years Old within the existing Glengoyne 10, 17 and 21 Years Old core range. The metallic gold/copper coloured tube mirrors the rich colour of the malt within, while tasting notes and details on Glengoyne's tradition, craftsmanship and whisky making process, bring the Single Malt to life.
Available to domestic and international markets, Ian Macleod Distillers, brand owners of Glengoyne, plan to export the 12 Years Old Single Malt to over 60 markets worldwide and predict it will rapidly become a top best seller with specialists, second only to the Glengoyne 10 Years Old in overall sales volumes.
Iain Weir, Marketing Director for Ian Macleod Distillers, commented: "The 12 Years Old is a very welcome addition to the Glengoyne core range. The decision to introduce the 12 Years Old is an integral part of our ongoing successful marketing and sales strategy to continue to grow and develop the Glengoyne brand. It is also in response to international demand, particularly from Western Europe, where our customers are looking for a high quality, intermediate step between the Glengoyne 10 and 17 Year Olds."
Glengoyne 12 Years Old will be available from October to UK and international markets RRP £33.99 ($56.00 €39.50).
For further information on UK distribution contact: Harvey Miller Wine & Spirit Agencies www.hmwsa.com 08445 611 252. For international distribution contact Ian Macleod Distillers www.ianmacleod.com
Multi-gold award winning Glengoyne Highland Single Malt is one of the leading premium malt whiskies in the world and has been distilled at Glengoyne distillery since 1833. Along with the core range, Glengoyne produce a number of limited edition casks each year, including most recently the super premium Glengoyne 40 Years Old.
Curious to discover more visit: www.glengoyne.com
Glengoyne encourages responsible drinking
www.glengoyne.com www.drinkaware.co.uk www.scotch-whisky.org.uk
<< View the range of Glengoyne Single Malts
<< Back to all the latest whisky news brought to you by Planet Whiskies
Distillery of the Month: November 2023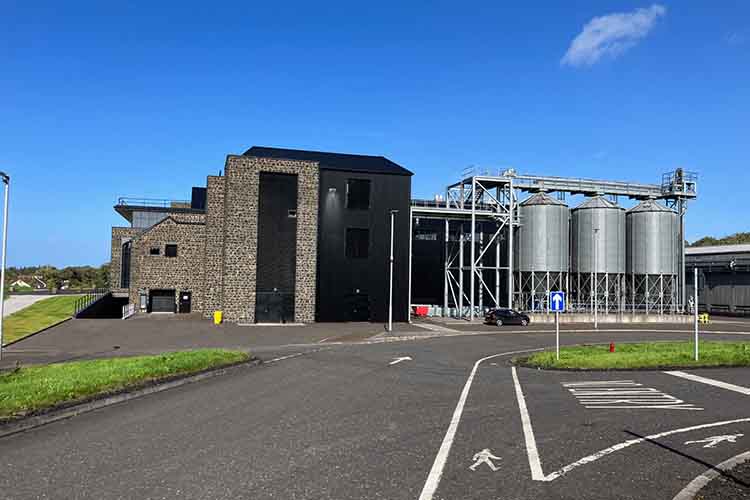 Planet Whiskies visited the new Bushmills Distillery in Northern Ireland on the 25th and 26th of September. Read our review of the experience of Bushmills and Northern Ireland at Planet Whiskies tour of Bushmills and Northern Ireland
You can also read the whole section about Bushmills Distillery at Bushmills Distillery Information on Planet Whiskies... So Bushmills is Planet Whiskies Distillery of the Month title for November 2023
Get Newsletter
Subscribe to our newsletter to get latest news, popular news and exclusive updates.