Latest Whisky News -

Glengoyne strengthens its Travel Retail offering

-12 Years Old Cask Strength Single Malt -

19th October, 2009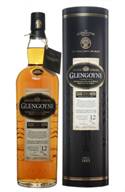 19 October, 2009, Broxburn, Scotland: Ian Macleod Distillers is building on the success of its award-winning Travel Retail range, with the introduction of an new exclusive, one litre Glengoyne 12 Years Old Cask Strength at this year's TFWA World Exhibition in Cannes.
The overall design of the 12 Years Old Cask Strength Single Malt reflects all of the elements at the heart of Glengoyne, especially the brand's commitment to its heritage, authenticity and craftsmanship. Presented in a black matte tube with glossed embossing and gold foiling, additional exclusive luxury cues for the Travel Retail market include greater emphasis on the terms 'Cask Strength' and 'Natural Colour' and a tasting notes neck-tag booklet.
Originally introduced to the core range as a 70cl bottling in 2004, the 12 Years Old Cask Strength has earned a deserved reputation as an exceptional high quality Single Malt, previously winning double gold medals at the San Francisco World Spirit Awards. From October, the 12 Years Old Cask Strength will also be available in a one litre bottle exclusively through Travel Retail outlets worldwide.
Iain Weir, Marketing Director for Ian Macleod Distillers commented: "Such is the quality and success of the 12 Years Old Cask Strength Single Malt domestically, we feel a luxury litre version has a deserving place in the exclusive Travel Retail market.
The new premium packaging of the one litre Cask Strength is a true reflection of the excellent, award-winning malt within, but also of the distillery's 175 years experience, exceptional whisky-making skill and high calibre ingredients that combine to make Glengoyne - 'The Real Taste of Malt'.'
'Cask Strength' whisky is bottled straight from the cask in which it has been matured. There is no addition of water prior to bottling, so that the alcoholic strength remains the same as it was in the cask.
Over the next five years, Ian Macleod plans to increase its travel retail sales from eight to ten per cent of its overall business, continuing to develop exclusive travel retail products on an ongoing basis. Past successes include Glengoyne 14 Years Old Heritage Gold and Smokehead Extra Rare.
The award winning Ian Macleod Distillers portfolio, which includes Glengoyne, King Robert II, Langs and Smokehead, as well as gin, rum, and vodka, currently has combined total sales of more than one million cases, with 85% being exported to over 65 markets worldwide.
Glengoyne 12 Years Old Cask Strength litre is available globally, exclusively through Travel Retail outlets (1 litre, 57.2% vol., TR RSP of £36.00/€39.50/$60.00).
The Glengoyne 12 Years Old Cask Strength and other Travel Retail products in the Ian Macleod Distillers portfolio will be on display at Cannes TWFA, Red Village, Stand K22.
For further information, please contact Ian Macleod Distillers Ltd on tel: 01506 852205
Ian Macleod Distillers encourages responsible drinking
www.drinkaware.co.uk www.scotch-whisky.org.uk
<< View the range of Glengoyne Single Malts
<< Back to all the latest whisky news brought to you by Planet Whiskies
Distillery of the Month: December 2023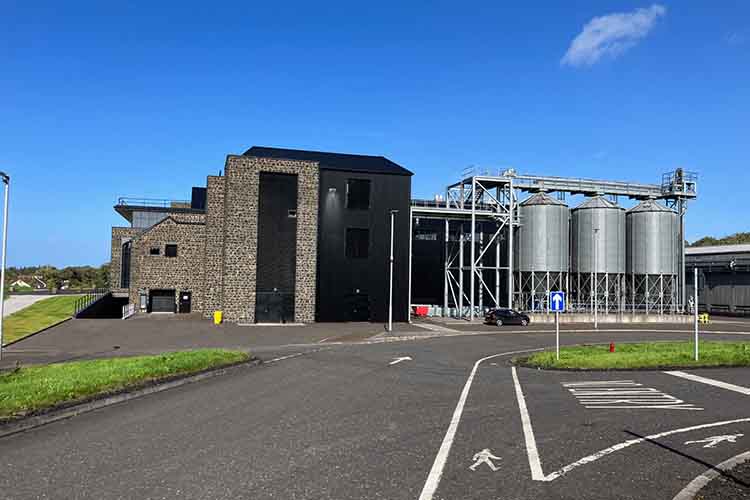 Planet Whiskies visited the new Bushmills Distillery in Northern Ireland on the 25th and 26th of September. Read our review of the experience of Bushmills and Northern Ireland at Planet Whiskies tour of Bushmills and Northern Ireland
You can also read the whole section about Bushmills Distillery at Bushmills Distillery Information on Planet Whiskies... So Bushmills is Planet Whiskies Distillery of the Month title for December 2023
Get Newsletter
Subscribe to our newsletter to get latest news, popular news and exclusive updates.