Glengoyne Distillery Awarded Ultra Premium Dram of 2010
Published Date: 31st January 2011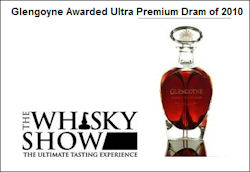 31.01.11, Edinburgh: Connoisseurs from one of the UK's largest and most prestigious whisky events, The Whisky Show, have named Glengoyne 40 Years Old Highland Single Malt Scotch Whisky as the Ultra Premium Dram of 2010.
Competing against over 20 luxury whiskies currently available in the global marketplace retailing from a minimum of £300, Glengoyne 40 Years Old was selected as the pinnacle dram that best captured the distiller's art.
A combined vote from visitor sampling and nomination for their preferred Ultra Premium whisky and a final tasting by Event Director Graeme Wallace and The Whisky Exchange proprietor Sukhinder Singh, Glengoyne was declared the ultimate winner of the ultimate whisky award. Praised for its "sweet, complex" and "oily texture", it was noted that this Single Malt had remained "superbly balanced" and velvety smooth, without being overpowered by its 40 years of contact with the cask.
Graeme Wallace, Event Director commented: "To evaluate and settle on which expression was the best of the very best is always going to be extremely hard, with every Ultra Premium Dram being of the highest magnitude, reflecting the finest whisky available today."
"For a whisky to top this category and win the Ultra Premium Dram Award is no easy achievement and should in no way reflect negatively on the runners up. It was a very close call but Glengoyne 40 Years Old was a very worthy winner."
Iain Weir, Marketing Director for Ian Macleod Distillers commented: "We are thrilled with this result. It is testament to the Glengoyne team's craftsmanship and skill that the 40 Years Old has succeeded in winning this very prestigious title against such a high calibre of entrants.
"The 40 Years Old Single Malt captures the pure essence of Glengoyne and its exceptional, un-peated 'Real Taste of Malt'. It is a joy to open the highest quality sherry casks after four decades and find such great balance between malt and Still. It doesn't get any better than this."
Owned by the Scottish, independent, family owned company Ian Macleod Distillers Ltd, Glengoyne distillery has been producing whisky from the heart of the Trossachs for over 175 years. With a highly selective cask policy, Glengoyne is also distilled slower than any other single malt Scotch whisky. Using air-dried malted barley, rather than pungent peat smoke, the distillery nurses the spirit through its stills at around one-third of the normal rate. This creates a more subtle, complex whisky in which all of the delicate flavours are freely allowed to express themselves.
Only 250 bottles of the limited edition Glengoyne 40 Years Old have been produced, retailing domestically for £3,750, this luxury whisky is presented in a hand-blown bespoke crystal decanter and stitched leather and solid oak presentation box of the highest quality.
Glengoyne 40 Years Old has been described by Michel Roux Jnr, as "simply sensational", with the two star Michelin chef commenting on the "complexity in the flavours that linger in the mouth. There's a strong richness in both the colour and in the flavours. It has a long, dry finish."
The Whisky Show is an annual premium consumer whisky tasting even that takes place in London at the end of October. For more details visit www.thewhiskyshow.com
For further details on stockists and distribution details for Glengoyne, contact Alan Wardrop, UK Sales Manager, Ian Macleod Distillers, 01506 852205.
Only the slowest distillation process, untainted by peat smoke, creates Glengoyne THE REAL TASTE OF MALT
Glengoyne encourages responsible drinking
www.drinkaware.co.uk www.scotch-whisky.org.uk
Tasting notes: Natural strength & natural colour
1968 40 Years Old Highland Single Malt

Description

Appearance: Dark, old copper

Nose: Oily, red apples, crème brulee, ripe strawberries & cream. World class!

Palate: Layers of ripe bananas, spiced plums, honey and cereal, dries into grapefruit, then soft oak. Complex. Oily mouth feel. It's a joy to open casks after four decades and find such great balance between Cask and Still.

Finish: Long, dry and lingering.

Wood Type

Sherry Butt

No. of Decanters

250 only worldwide

Strength

45.9% vol.

Distillation Date

November 1968

Bottling Date

2009

Approved By

Robbie Hughes, Distillery Manager

RRP (Domestic)

£3,750/ €4,250/ $5,730
<< View the range of Glengoyne Single Malts
<< Back to all the latest whisky news brought to you by Planet Whiskies
Distillery of the Month: November 2023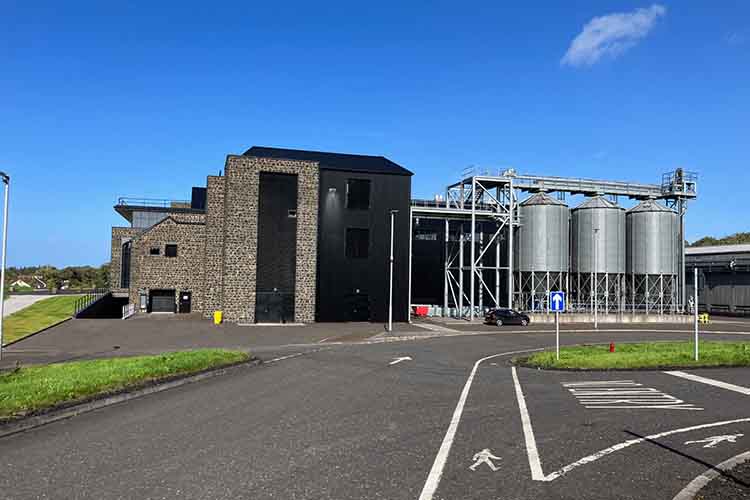 Planet Whiskies visited the new Bushmills Distillery in Northern Ireland on the 25th and 26th of September. Read our review of the experience of Bushmills and Northern Ireland at Planet Whiskies tour of Bushmills and Northern Ireland
You can also read the whole section about Bushmills Distillery at Bushmills Distillery Information on Planet Whiskies... So Bushmills is Planet Whiskies Distillery of the Month title for November 2023
Whisky Advent Calendars 2023
Get Newsletter
Subscribe to our newsletter to get latest news, popular news and exclusive updates.