Glenfiddich Scotch Whisky Distillery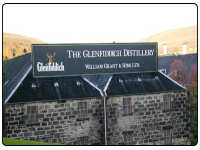 Glenfiddich Scotch Whisky Distillery was built in 1886 and is a very famous whisky brand in whisky circles still producing the Glenfiddich range of Single Malt Whisky including Glenfiddich 12 Year Old Single Malt, Glenfiddich 15 Year Old Single Malt, Glenfiddich 18 Year Old Single Malt to name only a few.
The contact details for this distillery are Glenfiddich Distillery, Dufftown, Banffshire, AB55 4DH with the contact telephone number +44 (0)1340 820373.
If you get the chance to visit the Glenfiddich Distillery Visitor Centre please do and their contact phone number is the same as above.
Where to buy Glenfiddich Malts
Buy Glenfiddich Scottish Single Malts Whisky
Latest News from Glenfiddich
Glenfiddich Elevates Flagship Range With Sophisticated Redesign for 12 and 15 year old bottles.
World's Most Awarded Single Malt Scotch Whisky takes signature 12 and 15 Year Old expressions to the next level
Published Date: 18th June 2019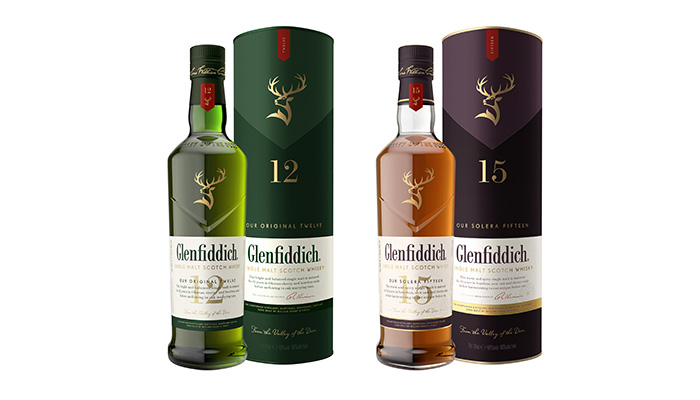 18th June 2019, Dufftown: Glenfiddich, the World's Most Awarded Single Malt Scotch Whisky, pays homage to its origins in the Valley of the Deer with a striking new package design for its 12 and 15 Year Old iconic whiskies. The new packaging will be rolled out in the UK and US to begin with from 18th June 2019, with Small Batch 18 Year Old following suit in 2020. Read more
Glenfiddich launches new limited edition expression finished in ice wine - Winter Storm: 21st September, 2017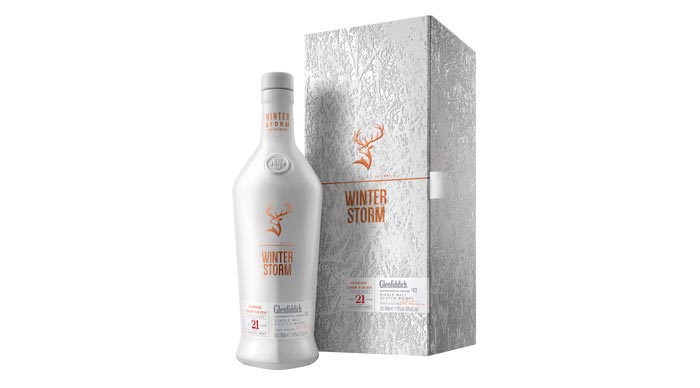 21st September 2017, London: Glenfiddich, the world's most awarded single malt Scotch, today launches Glenfiddich Winter Storm, a limited edition whisky finished in Ice wine casks. The result is a short, crisp premium liquid imbued with a unique layer of sweetness and complexity.  Read more
Thank you Scotland: Glenfiddich launches first ever festival for Scottish on-trade:15th September, 2017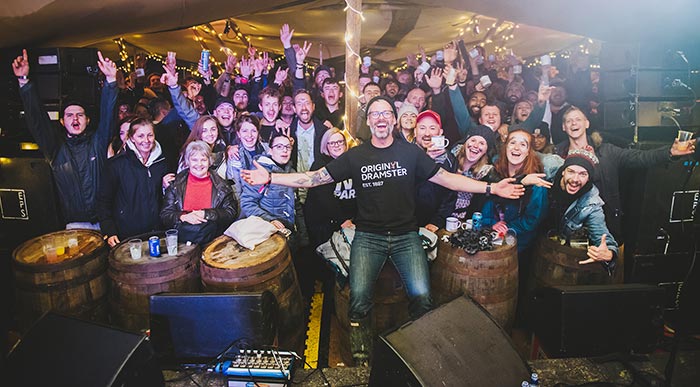 Friday 15th September: This weekend Glenfiddich welcomed 350 members of the Scottish on-trade to its spiritual home of Dufftown for the inaugural Glenfiddich Festival Experiment. Read more
Glenfiddich Announces Uk Winner Of World's Most Experimental Bartender: 4th August, 2017
London bartenders head to global final with whisky and fragrance collaboration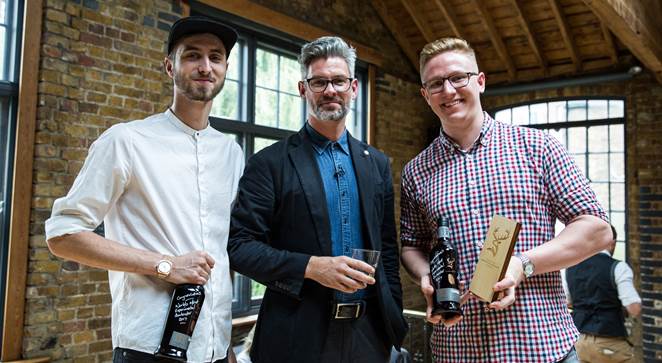 4th August, 2017 London: Glenfiddich has crowned its winner at the UK final of the World's Most Experimental Bartender competition in London. Collaborators Charles Roche and William Hetzel, both from Scout cocktail bar in London, captured the judges' imagination with their whisky-aroma inspired concept.  Read more
Glenfiddich IPA Experiment launches in UK on-trade with Young's exclusive :: 17th January, 2016
Glenfiddich rewrites the whisky rule book :: Introducing the Glenfiddich Experimental Series: 1st September, 2016
Glenfiddich's Inaugural Experimental Bartender Competition Crowns Its UK Winner: 25th July, 2016
Glenfiddich 21 Year Old Gran Reserva unveils a vibrant new look :: 26th May, 2016
Glenfiddich Global Brand Ambassador Steps Into New Role | 15th February, 2016
Glenfiddich The Original :: The whisky that started it all :: 5th November, 2015
Glenfiddich cymatics:: Whisky as you've never seen it before :: 22nd October, 2015
Glenfiddich Launches 'The Original' At Goodwood Revival :: 9th September, 2015
Glenfiddich Latest News | Purple Creative launches 2014 Glenfiddich Global visual identity | 23rd October, 2014
Celebrate Valentine's Day with Glenfiddich | 4th February, 2014
William Grant & Sons - £1BN Global Spirits Distiller Records Continued Growth - 30th September, 2013
<< Back to Scottish Whisky Distillery Home Page