Thank you Scotland: Glenfiddich launches first ever festival for Scottish on-trade
Published Date:15th September 2017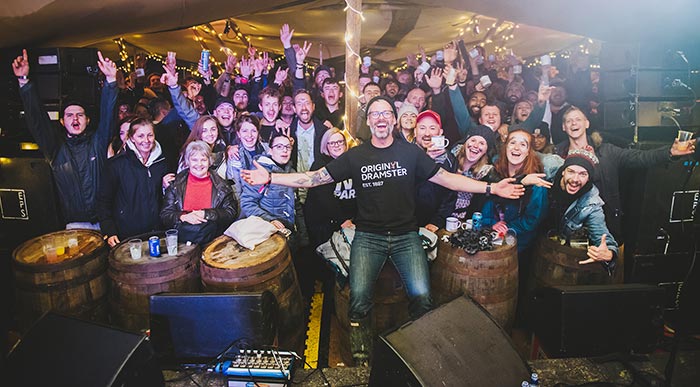 Friday 15th September: This weekend Glenfiddich welcomed 350 members of the Scottish on-trade to its spiritual home of Dufftown for the inaugural Glenfiddich Festival Experiment.
The private two-day festival was launched as a thank you to the Scottish hospitality industry for its continued support of Glenfiddich, and to celebrate Glenfiddich's Experimental Series. Attendees experienced a jam-packed schedule of homegrown musical acts, distillery tours, exclusive whisky tastings, live comedy, a silent disco, massages and more.
Nick Gordon, General Manager at Orchid Aberdeen, commented: "The Glenfiddich Festival Experiment was absolutely superb. As a brand, Glenfiddich has always looked after the bartending community, and the festival just went to show how much bartenders really mean to them."
After a high energy first day, headlined by Scottish favouritesTwin Atlantic, everyone was in high spirits, and when the rain clouds came in the next morning, it was clear that nothing was going to dampen the spirits of festival-goers.
Embracing the true Scottish weather, guests continued on with the distillery tours and activities, some even rallying together for an impromptu game of football. Just when the rain looked like it was set to stay, the sun came back ahead of an intimate gig by The Fratelli's in the main tipi, complete with an enthusiastic encore.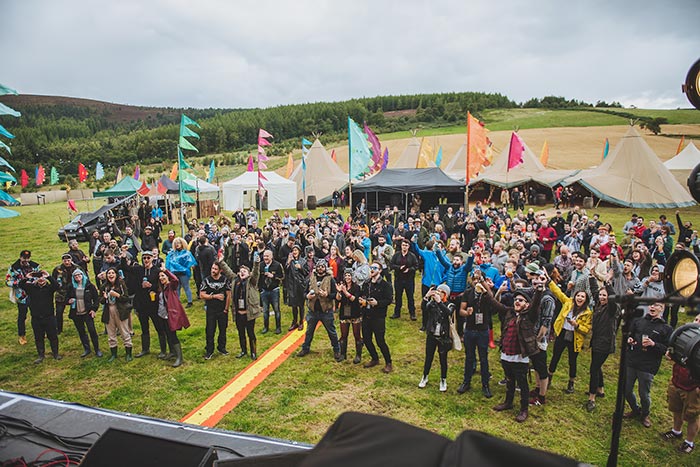 In addition to the two headliners, the guests were also treated to a host of other performances from: Andy Huntley, Kashmir Crows, Fatherson, Liam Withnail, DJ Paradice, Larry Dean, Tom Curtis Hamilton and Billy Kirkwood. 
Glenfiddich's new partner WIRED magazine had a pop up at the festival, bringing to life themes of innovation, experimentation and collaboration with their Test Lab. Special guest, Scottish artist Geoffrey Mann took to the main stage, exploring the existing divides between art craft and design, challenging the audience to take his own concepts and ideas and see how they can relate to their own industry work.  
The festival was fuelled by Scottish food from The Pitt, Edinburgh's pioneering street food company, and the Glenfiddich bar offered guests a selection of whisky cocktails including: Don't Be Fooled with the Glenfiddich IPA, Bucks Highball with Glenfiddich 12YO and 15 YO Old Fashioned. Guests were also encouraged to ask for their favourite dram with Project XX and Glenfiddich 21YO as some of the most popular choices.  
Mark Thomson, Scottish Brand Ambassador, William Grant & Sons UK, commented: "The festival seemed a good idea on paper, but in reality, it turned out to be a truly fantastic event – even if the weather tried it's best to spoil that. The crowd were in the best of spirits throughout and it was clear that nothing was going to stop them seeing this first festival be a huge success. Maybe that's because they were all Scottish? Or bartenders? Either way I have a huge amount of respect for the industry folk who joined us and thank them for making The Glenfiddich Festival Experiment 2017 as amazing as it was." 
Michael Wells, Glenfiddich UK Brand Manager added: "We are really pleased with the success of the festival and glad we were able to offer the on-trade such a memorable experience. We launched the Experimental Series a year ago, and with more expressions on the way we really wanted to celebrate this latest chapter for Glenfiddich with the industry, and inspire them to get outside their comfort zones."  
Glenfiddich cocktails
Don't be Fooled – Glenfiddich IPA, rhubarb and ginger liqueur, marmalade and soda

Bucks Highball – Glenfiddich 12YO, elderflower liqueur, topped with soda

15YO Old Fashioned – Glenfiddich 15YO, bitters and sugar
<< View more from the Glenfiddich Range
<< Read more about the Glenfiddich Distillery and more news
<< Back to all the latest new brought to you by Planet Whiskies
Distillery of the Month: November 2023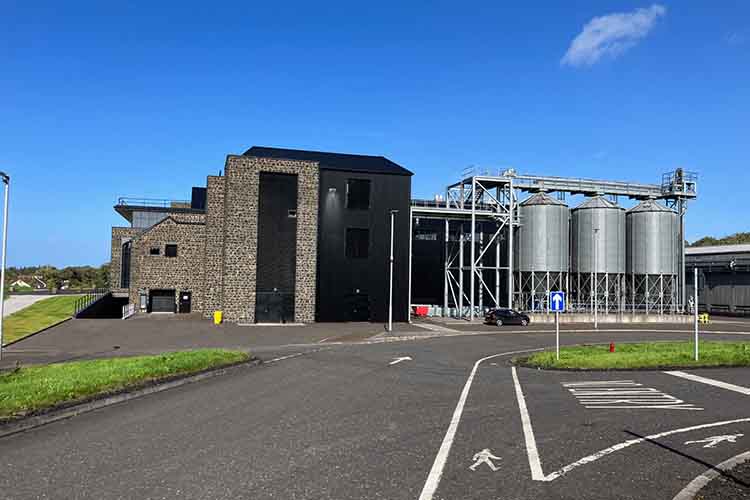 Planet Whiskies visited the new Bushmills Distillery in Northern Ireland on the 25th and 26th of September. Read our review of the experience of Bushmills and Northern Ireland at Planet Whiskies tour of Bushmills and Northern Ireland
You can also read the whole section about Bushmills Distillery at Bushmills Distillery Information on Planet Whiskies... So Bushmills is Planet Whiskies Distillery of the Month title for November 2023
Get Newsletter
Subscribe to our newsletter to get latest news, popular news and exclusive updates.