Glenfiddich IPA Experiment launches in UK on-trade with Young's exclusive :: 17th January, 2017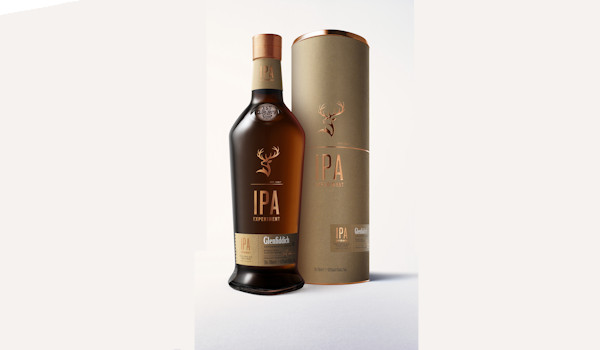 [London, 17th January, 2017]  Today, Glenfiddich, the world's most awarded single malt whisky, officially launches the Glenfiddich IPA Experiment in the UK on-trade starting with 85 Young's pubs across London. 
The Glenfiddich IPA Experiment is the world's first single malt Scotch whisky finished in IPA craft beer casks. A collaboration between Glenfiddich Malt Master, Brian Kinsman, and Speyside craft brewer, Seb Jones, they worked together to pioneer a new single malt Scotch whisky imbued with zesty citrus and tangy hops from the oak casks that had previously held a bold Speyside IPA.
According to Glenfiddich Senior Brand Manager, Sarah Harding, "Since the Glenfiddich IPA Experiment launched in September 2016 in the off-trade, we have been overwhelmed by the interest from consumers and whisky connoisseurs nationwide due to the unique qualities of this experimental liquid. We are so pleased to be officially launching the Glenfiddich IPA in the UK on-trade with Young's so more consumers can experience this collaboration between brewer, Seb Jones, and Glenfiddich Malt Master, Brian Kinsman."
Gillian McLaren, Director of Marketing said"At Young's we aim to go above and beyond when offering our consumers a range of unique drinks and experiences. We are seeing a growing demand for whisky and as Glenfiddich is one of the most innovative whisky brands in the world, we're thrilled to be the first managed outlet to stock Glenfiddich IPA across 85 of our pubs. We hope it will appeal to our current whisky drinkers and look forward to educating more consumers on the wonderful world of whisky through our variety of consumer tasting events."
Young's will be hosting a number of Glenfiddich IPA Experiment whisky tasting events for customers which will run from 17th January until 17th March 2017. These include:
January 18th (7pm-9pm): GLENFIDDICH IPA MASTERCLASS @ WHITE BEAR, KENNINGTON

February 23rd (7pm-9pm): GLENFIDDICH DECONSTRUCTED @ DOG & FOX, WIMBLEDON
To find more information about the events and Young's Whisky Tide campaign, visit http://www.youngs.co.uk/. 
Glenfiddich IPA is part of Glenfiddich's innovative Experimental Series, a new range that combines the brand's passion for pushing Scotch whisky boundaries and its collaborations with trailblazers from the whisky world and beyond.
<< View more from the Glenfiddich Range
<< Read more about the Glenfiddich Distillery and more news
<< Back to all the latest new brought to you by Planet Whiskies