Latest News Whisky - Introducing the Glendronach Distillery Manager's Cask - 22nd September, 2010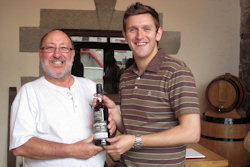 22.09.10 - VISITORS to the GlenDronach Distillery in Aberdeenshire this autumn can now fill their own special bottle from the Distillery Manager's Cask.
Alan McConnachie has personally selected a cask for bottling - and people visiting the distillery can take home a unique malt they have personally decanted from the cask.
Alan has chosen a single cask GlenDronach (No. 564) distilled in 1993, aged for 17 years in an Oloroso sherry cask and bottled at cask strength 58.4% vol. Each bottle is hand-labelled by the visitor, hand-numbered and signed by Alan. A record is then kept in the Distillery Manager's book.
He commented: "This is a superb expression from 1993. Its appearance is startling – a pronounced red wood glow with a rich gold edge. On the nose, earthy elements merge with sweet fine oak aromas complemented with sweet cloves and allspice. And on the palate, mocha and hazelnut influences emerge, leading to a sweet rich finish. It's spectacular."
The bottles are exclusively available from the GlenDronach Visitor Centre at £66.99 per bottle.
Contact the Visitor Centre for more information on 01466 730 202 or email info@glendronachdistillery.co.uk
GlenDronach Distillery, Forgue by Huntly, Aberdeenshire AB54 6DB.
Our picture shows a recent visitor, Mr Jimmy Cairns (left) from Falkirk in Scotland, with GlenDronach's Alistair Walker, after buying the 1993 bottle, with Alan McConnachie's cask in the background.
<< Back to all the latest whisky news brought to you by Planet Whiskies
Distillery of the Month: November 2023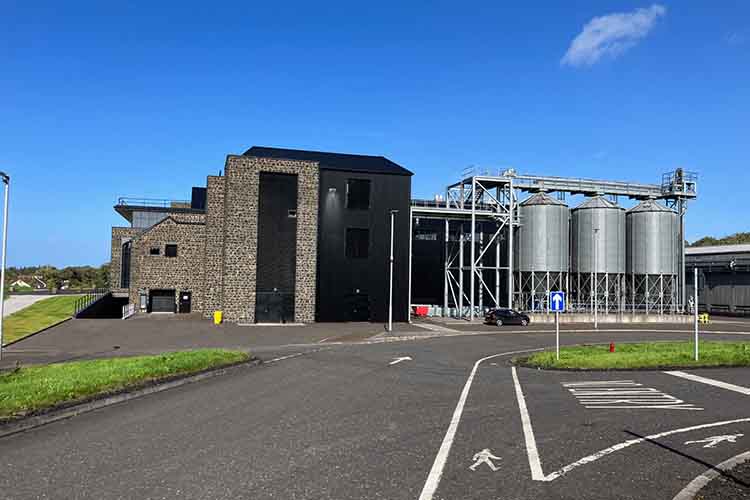 Planet Whiskies visited the new Bushmills Distillery in Northern Ireland on the 25th and 26th of September. Read our review of the experience of Bushmills and Northern Ireland at Planet Whiskies tour of Bushmills and Northern Ireland
You can also read the whole section about Bushmills Distillery at Bushmills Distillery Information on Planet Whiskies... So Bushmills is Planet Whiskies Distillery of the Month title for November 2023
Whisky Advent Calendars 2023
Get Newsletter
Subscribe to our newsletter to get latest news, popular news and exclusive updates.