GlenDronach Launches Cask Strength Batch 3: 12th November, 2013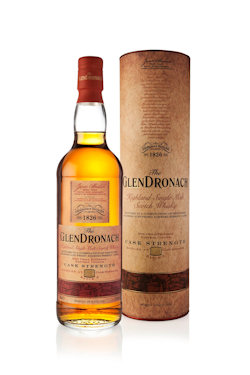 VOLUPTUOUS, intense and astounding – three adjectives used by those who have just sampled GlenDronach's latest cask strength batch which is launched today (12 November).
Back in December last year, the GlenDronach distillery delighted its worldwide admirers by producing its first cask strength single malt. All 12,000 bottles sold out in a matter of weeks and Batch 2 quickly followed due to popular demand.
Batch 3 has been released with GlenDronach's
Now Batch 3 has been released with GlenDronach's trademark combination of Oloroso and Pedro Ximenez sherry casks aiding its careful maturation.
The Oloroso influence introduces notes of fruit and toffee while the Pedro Ximenez contribution adds zesty spice – and the result is a truly delicious sherried Speyside malt. Excellent aged oak combines with classic GlenDronach spirit to give a majestic example of an uncut whisky – straight from the cask at 54.9% vol, non-chill filtered and at its natural colour.
Billy Walker's tasting notes show the wood and whisky have interacted over time to produce a dram bursting with beauty.
Appearance
Hints of ruby through a body of deep golden amber.
Nose
Fantastic waves of soft golden syrup over dates and rum raisins hold a gentle tangerine and ground almond back note. Toasted oak with a dusting of cocoa adds a rich warmth and depth.
Palate
Crisp barley and a freshly-sawn oak spice burst through ripe plums and golden sultanas. A delicate note of dried apricots and candied peel adds a fantastic sweet, zesty balance. Subtle touches of milk chocolate soften the long expressive finish.
Finish
A perfect harmony of classic Highland characters and elegant sherry influences.
Sales Director Alistair Walker said: "We believe this is another GlenDronach gem where spices mingle with the richness of the fruit to give a hugely satisfying malt to be savoured slowly during special, quiet moments.
"We'll continue to release our cask strength batches as long as this wonderful expression remains popular with consumers."
If you would like to receive more information, please contact us on info@glendronachdistillery.co.uk
<< Back to all the latest whisky news brought to you by Planet Whiskies
Distillery of the Month: November 2023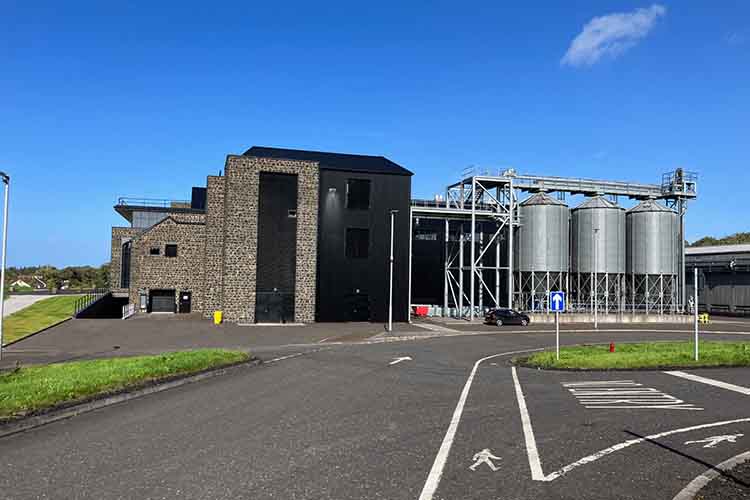 Planet Whiskies visited the new Bushmills Distillery in Northern Ireland on the 25th and 26th of September. Read our review of the experience of Bushmills and Northern Ireland at Planet Whiskies tour of Bushmills and Northern Ireland
You can also read the whole section about Bushmills Distillery at Bushmills Distillery Information on Planet Whiskies... So Bushmills is Planet Whiskies Distillery of the Month title for November 2023
Get Newsletter
Subscribe to our newsletter to get latest news, popular news and exclusive updates.