Try The Glendronach Taste Avalanche This Summer! - 5th July, 2012
AN AVALANCHE of raisins and spices awaits visitors to GlenDronach this summer!
For the award-winning Aberdeenshire distillery has just bottled its latest Distillery Exclusive which once again promises to leave an indelible impression on the taste buds.
Distilled on the 24th of September 1993, and matured in an Oloroso sherry butt, cask number 1607 was bottled this June as an 18 year-old, at cask strength (56.1% vol). The whisky is rich ruby mahogany in appearance. On the nose, there's the aforementioned avalanche of raisins and spices supplemented with cedar wood notes, while on the palate it offers the taste of fruit cake and sweet spices laced with figs, raisins and lashings of currants.
This exclusive GlenDronach expression is now available, but only to visitors to the distillery shop. It retails at £74.99, and with the cask generating just over 600 bottles, it is very much a limited release.
Also new at GlenDronach this summer is the latest outstanding Distillery Manager's cask. Personally selected by Alan McConnochie, GlenDronach 1993 cask # 1616 is a classic, richly-sherried 18 year-old single malt redolent of all the wonderful things you associate with GlenDronach – raisins, chocolate, spices and dates. Visitors can hand-fill their own bottle at the distillery with a personalised label and take home a little bit of heaven.
The GlenDronach Visitor Centre is open seven days a week in the summer from 10.00am to 4.30pm. It offers regular guided tours (The 'Discovery Tour') throughout the day – at 10am, 11am, 1pm, 2pm and 3pm.

The distillery also offers the 'Connoisseur's Tour' – a more comprehensive, in-depth experience – which can be arranged by appointment only.
More information from the Visitor Centre visit www.glendronachdistillery.co.uk, or email info@glendronachdistillery.co.uk .
<< Back to all the latest new brought to you by Planet Whiskies
Distillery of the Month: November 2023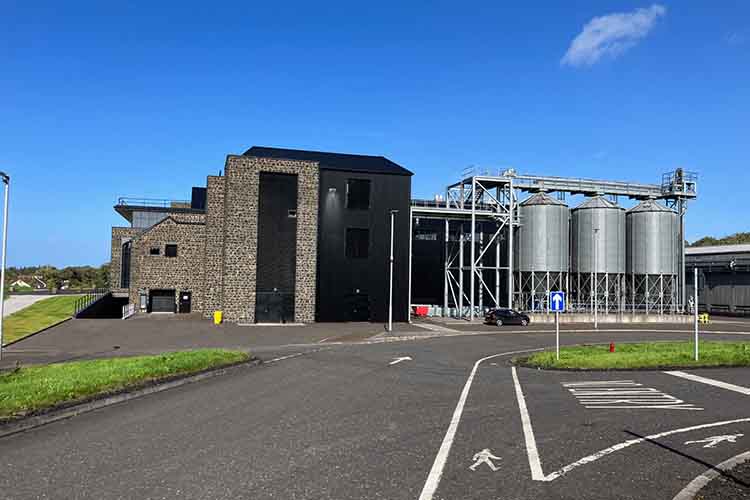 Planet Whiskies visited the new Bushmills Distillery in Northern Ireland on the 25th and 26th of September. Read our review of the experience of Bushmills and Northern Ireland at Planet Whiskies tour of Bushmills and Northern Ireland
You can also read the whole section about Bushmills Distillery at Bushmills Distillery Information on Planet Whiskies... So Bushmills is Planet Whiskies Distillery of the Month title for November 2023
Whisky Advent Calendars 2023
Get Newsletter
Subscribe to our newsletter to get latest news, popular news and exclusive updates.