Glendronach Releases Latest Batch of Single Cask Bottlings: Sixth Batch of GlenDronach Single Casks
Published Date: 13th July 2012

THE BenRiach Distillery Company Ltd. has today, Friday 13 July, released the latest batch of single cask bottlings from its GlenDronach Distillery. This is the sixth batch of GlenDronach single casks to be released by the award-winning Aberdeenshire distillery. The five casks were all bottled in June and are available as of today.>
The batch comprises five sublime casks with vintages ranging from 1971 to 1993. Two have been matured in Pedro Ximenez sherry puncheons, one in an Oloroso sherry butt, one in an Oloroso sherry puncheon and the fifth in a Moscatel Barrel. The Moscatel cask (1989 cask # 4885) is a particularly unusual release from GlenDronach, given that the distillery tends to focus on sherry cask maturation.
All five have been hand-selected by The BenRiach Distillery Company's Managing Director Billy Walker, and all share GlenDronach's typically luxurious, richly-sherried characteristics, plus a fantasia of dates, orchestras of spices and explosions of honey, Demerara sugar, sweet molasses, mocha…and even fruit cake!
The cask details are as follows:
1971 cask # 1247 / 41 years old / Pedro Ximenez Sherry Puncheon / 47.9% vol. / approx 529 bottles
1978 cask # 1068 / 33 years old / Oloroso Sherry Puncheon / 52.9% vol. / approx 318 bottles
1989 cask # 4885 / 23 years old / Moscatel Barrel / 53.9%vol. / approx 286 bottles
1990 cask # 2966 / 22 years old / Pedro Ximenez Sherry Puncheon / 55.1% vol. / approx 539 bottles
1993 cask # 536 / 19 years old / Oloroso Sherry Butt / 59.4% vol. / approx 596 bottles
Last year, after tasting and evaluating over 4500 whiskies worldwide for his "Whisky Bible 2012", Jim Murray singled out GlenDronach as the distillery "with the most consistently impressive output throughout 2011" and placed it "in the Grand Crus of Scottish Malt Distilleries". He added: "If there was a Whisky Bible Scotch Malt Whisky Distillery of the Year, GlenDronach would be it."
Keep an eye on our website and Facebook page over the coming weeks for more information on these new releases, tasting notes and exclusive product photography.
If you would like to receive more information regarding Batch 6 releases, please contact us on info@glendronachdistillery.co.uk
<< Back to all the latest new brought to you by Planet Whiskies
Distillery of the Month: November 2023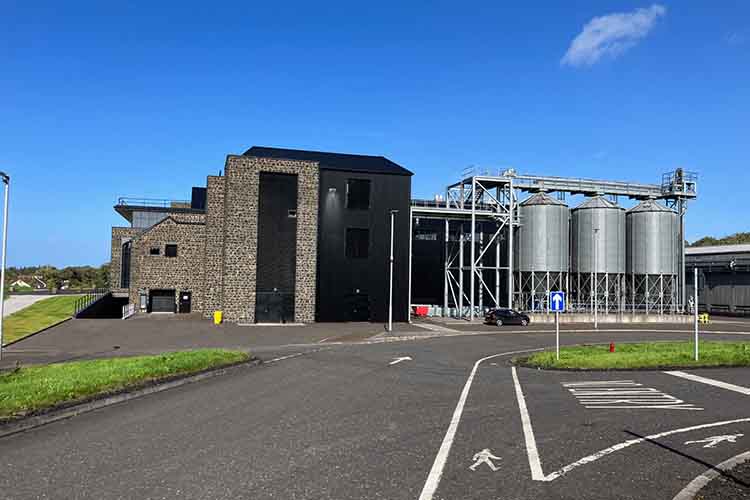 Planet Whiskies visited the new Bushmills Distillery in Northern Ireland on the 25th and 26th of September. Read our review of the experience of Bushmills and Northern Ireland at Planet Whiskies tour of Bushmills and Northern Ireland
You can also read the whole section about Bushmills Distillery at Bushmills Distillery Information on Planet Whiskies... So Bushmills is Planet Whiskies Distillery of the Month title for November 2023
Get Newsletter
Subscribe to our newsletter to get latest news, popular news and exclusive updates.