Ardbeg Distillery on Islay provides crafted molecules in a "World First" Space Experiment - 10th April, 2012
Pioneering research project on board International Space Station set to be unveiled at Edinburgh's International Science Festival on Tuesday 10 April
Published Date: 10th April 2012
In the headlong rush of science…in the late autumn of 2011…a rocket ship blasted off from Earth at 25,000 mph.
Deep within it no ordinary cargo; for the rocket carried research vials of precious Ardbeg-crafted molecules, the beginning of a fascinating first – a research experiment by Ardbeg...in space!
This is the most audacious adventure ever undertaken by Ardbeg Distillery – or any other distillery for that matter – and it is set to be unveiled at Edinburgh's International Science Festival on Tuesday 10 April.
Ardbeg is taking part in an experiment led by US-based space research company NanoRacks LLC to test these micro-organic compounds. The maturation experiment will test the interaction of these Ardbeg-crafted molecules with charred oak. This will take place in normal gravity on Earth and also microgravity, far up in space on the International Space Station.
The vials contain a class of compounds known as "terpenes" – a set of chemicals which are very widespread in nature and often very aromatic and flavour-active – as well as other molecules. It is the interaction of these molecules with oak wood that forms the basis of this maturation experiment.
This is believed to be the first time anyone has ever studied terpenes and other molecules in near zero-gravity.
This experiment could explain the workings of these large, complex molecules as they will remain on the International Space Station for at least two years and help uncover new truths about the change that these molecules undergo in this near zero-gravity environment.
It could also have applications for a variety of commercial and research products, including future generations of Ardbeg.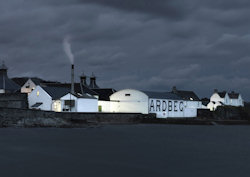 Working in close collaboration with the Ardbeg Distillery team in Scotland, the US team will closely monitor the experiment against control samples here on Earth; both in Houston, Texas at the NanoRacks' facility, and also in Warehouse 3 at Ardbeg Distillery on the Scottish island of Islay.
Michael Johnson, Chief Technical Officer of NanoRacks LLC, said: "By doing this microgravity experiment on the interaction of terpenes and other molecules with the wood samples provided by Ardbeg we will learn much about flavours, even extending to applications like food and perfume. At the same time it should help Ardbeg find new chemical building blocks in their own flavour spectrum."
From the Ardbeg side the experiment is being led by Dr Bill Lumsden, Head of Distilling and Whisky Creation at Ardbeg, and widely considered one of the leading innovators in his industry. A chemist by training, Dr Lumsden will unveil the initiative at the Edinburgh International Science Festival on Tuesday 10 April in a talk entitled "Whisky Wisdom – Scotch Whisky; Science, Art or Myth?"
He explained: "This experiment will throw new light on the effect of gravity on the maturation process. We are all tremendously excited by this experiment: who knows where it will lead?"
This historic step for a Scottish Distillery will also allow Ardbeg to reach out to scientific bodies across Scotland and throughout the world with regular updates on progress.
<< See the range of Ardbeg Single Malt Whisky
You can read more about Ardeg Distillery on the distillery website.
<< Back to all the latest whisky news brought to you by Planet Whiskies
Distillery of the Month: November 2023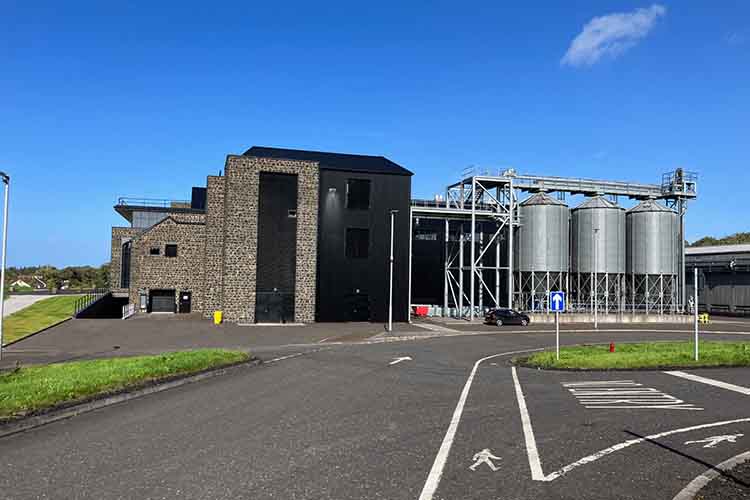 Planet Whiskies visited the new Bushmills Distillery in Northern Ireland on the 25th and 26th of September. Read our review of the experience of Bushmills and Northern Ireland at Planet Whiskies tour of Bushmills and Northern Ireland
You can also read the whole section about Bushmills Distillery at Bushmills Distillery Information on Planet Whiskies... So Bushmills is Planet Whiskies Distillery of the Month title for November 2023
Get Newsletter
Subscribe to our newsletter to get latest news, popular news and exclusive updates.