Islay Distillery releases Batch Two of Ardbeg Traigh Bhan: New Ardbeg 19 Years Old Joins Rare Batch Series
Published Date: 4th September 2020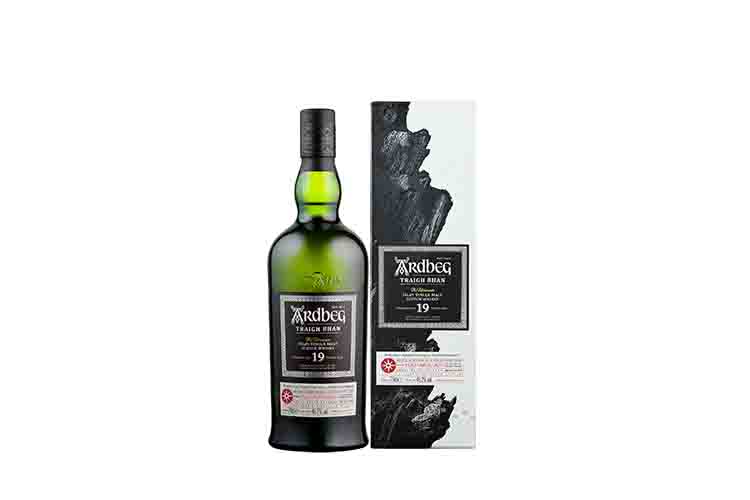 This month, smoky malt whisky lovers will get the chance to add another exclusive and rare aged Ardbeg to their drinks cabinet, with the launch of the second batch of Ardbeg 19 Years Old Traigh Bhan.
This exquisite whisky is inspired by the beautiful beaches of Traigh Bhan (pronounced tri-van) on Islay. Known locally as the Singing Sands, the tides ebb and flow and the beach hums beneath your feet, but in the seemingly tame crystal waters danger lurks, as jagged volcanic rocks pierce the surf along the shore. This place, like the whisky itself, is where calm meets storm.
Matured in American oak and Oloroso Sherry casks, Batch Two is subtly different to the previous release of Traigh Bhan. This time round, the 19 Year Old takes on an altogether more silky-smooth character, thanks to a higher proportion of 1st-fill Bourbon casks, alongside refills and Sherry casks.
This sublime dram is the epitome of an aged Ardbeg. On the nose, faint ripples of sweet wood smoke and tart crème fraîche flow gently into bold notes of savoury fennel, celeriac and roasted tea leaves. On the palate, an intensely salty mouthfeel shifts like the tides into soothing medicinal notes, followed by salted peanut brittle, smoked pineapple and lime juice. Waves of aniseed lap over the palate, before rich fudge, birch tar and peat smoke crash down wildly.
The taste profile isn't the only thing that changes year on year. Each Traigh Bhan whisky carries its own unique batch code, batch symbol and signature from one of the Distillery's famous faces – this year it's Jackie Thomson, the Distillery Visitor Centre Manager.
Jackie, said: "I'm really delighted to have my name on this bottling, the second exquisite batch of 19 Years Old. It's an aromatic, balanced whisky and one which I really love. Not only is the dram incredibly rare and mellow, but the small quirks and originalities on the bottle itself make it highly collectible – something we know our Ardbeg fans love."
Ardbeg's Whisky Creator, Dr Bill Lumsden, said: "To me, this whisky is the epitome of an aged Ardbeg. It somehow manages to balance the complex with the classic. It's a truly unique bottling and we hope Ardbeggians everywhere look forward to comparing notes with the previous batch. I know I did!"
Lovers of smoky single malts can visit ardbeg.com to find out more about the specific tasting notes of this batch of Ardbeg Traigh Bhan.
The second batch of Ardbeg 19 Years Old Traigh Bhan will be available from Ardbeg Embassies, whisky specialists and Clos19 from September, RRP: £199.
More Whisky News
Distillery of the Month: November 2023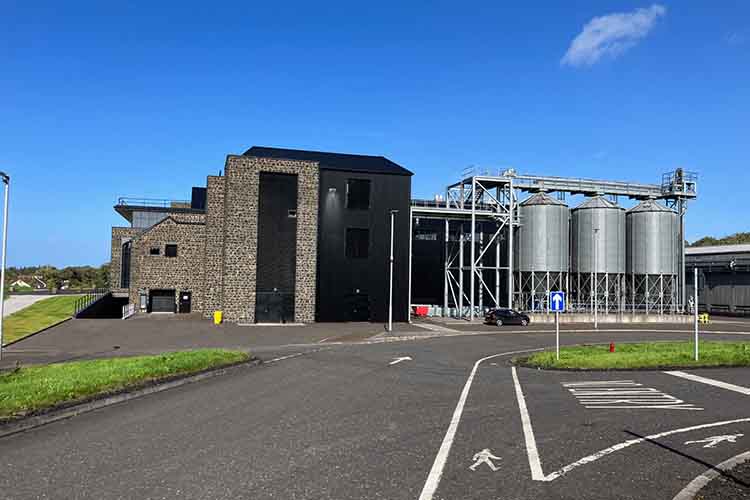 Planet Whiskies visited the new Bushmills Distillery in Northern Ireland on the 25th and 26th of September. Read our review of the experience of Bushmills and Northern Ireland at Planet Whiskies tour of Bushmills and Northern Ireland
You can also read the whole section about Bushmills Distillery at Bushmills Distillery Information on Planet Whiskies... So Bushmills is Planet Whiskies Distillery of the Month title for November 2023
Get Newsletter
Subscribe to our newsletter to get latest news, popular news and exclusive updates.