Glenglassaugh Releases Two New Expressions In Its "Massandra Connection" Range - 29th May, 2014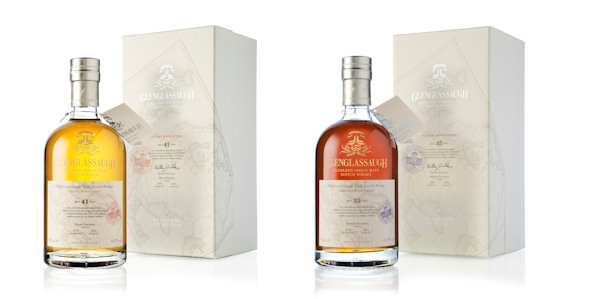 AWARD-WINNING Glenglassaugh has added two stunning whiskies to its renewed "Massandra Connection" series.
They are a 35 Years Old Madeira Wood finish and a 41 Years Old Sherry Wood finish, and are available worldwide as of today (29 May). Both are non chill filtered, at natural colour and finished in the finest Massandra casks. These casks had previously been used to mature the very finest wines from Massandra, the oldest winery in the Crimea and a favourite of Tsar Alexander III.
Built between 1894 and 1897 near Yalta, the Massandra winery benefits from a subtropical climate and the protective shield of mountain chains which provide perfect conditions for the production of high-quality fortified and dessert wines.
Some of our whisky has enjoyed a period of additional maturation, or finishing, in the various different casks from Massandra, with these wine casks dramatically evolving the flavour and style of the maturing whisky.
The results are simply spectacular, as the tasting notes show.
Glenglassaugh Massandra Connection 35 Years Old Madeira Wood Finish (41.7% vol):
Colour: Antique dark oak.
Nose: Rounded creamy notes of cantaloupe melon open to beautiful depths of gentle sweet oak. Waves of a subtle sea air coastal note balance the rich ripe fruit character.
Palate: A fantastic contrast of luscious ripe melon and sharp sour plums softens to boiled sweets and dried apricots with the smallest hint of ripped mint in the background. A gentle dry oak note sweetens to a dusting of iced sugar on the palate.
Finish: Layer upon layer of subtle fruit characters come together with delicate aged oak to give a delicious range of flavours in the unique Glenglassaugh style.
Glenglassaugh Massandra Connection 41 Years Old Sherry Wood Finish (44.5% vol):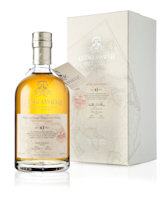 Colour: Warm harvest gold.
Nose: Dried pineapple, bananas and golden sultanas warmed by hints of stem ginger and white pepper spice. Candied peel notes soften to a unique sweet oak character.
Palate: A fresh crisp lime zest flows over green apples and pears. Hints of tantalising ripe tropical fruits emerge in the mid palate and combine with delicate cigar box spices and a gentle oiliness, bringing great depth to the long exclusive vintage.
Finish: A fantastically vibrant expression for a malt of this vintage, giving a diverse combination of classic fruit and spiced flavours.
Sales Director Alistair Walker said: "In 2010 Glenglassaugh brought over the first casks from the Crimea to create the unique new "Massandra Connection" series with five distinctive Sherry, Muscat, Madeira, Port and Aleatico finishes.
"It was the first time that the Massandra winery had allowed its casks to be exported and also the first time that Crimean fine wine casks had been used by a Scottish distillery for finishing.
"These remarkable new expressions launched today show how the subtle effect of the wonderful Massandra casks on our coastal Highland malt has resulted in two quite exceptional whiskies."
<< Back to all the latest new brought to you by Planet Whiskies