Glenmorangie Reimagines A Favourite To Enhance Its Dessert-Like Complexity: Glenmorangie The Nectar.
Published Date: 1st November 2023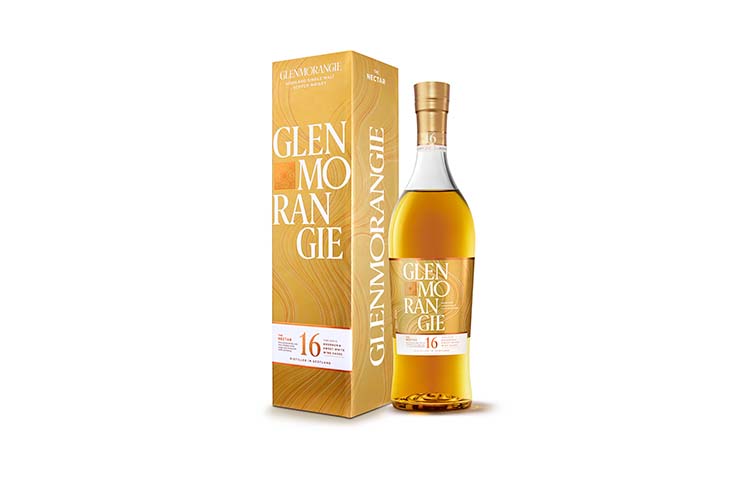 Aged 16 years, Glenmorangie The Nectar captures even more patisserie delights
Glenmorangie Highland single malt Scotch whisky has reimagined one of its most-loved whiskies, on its quest to share even more delicious tastes with the world. Inspired by his memory of entering a French pastry shop, the Distillery's whisky creator Dr Bill Lumsden first brought a whisky of dessert-like complexity to life in Glenmorangie The Nectar D'Or. Now, he has taken its swirls of sweet scents and spice to new heights of deliciousness, in the award-winning Glenmorangie The Nectar. Aged longer, for 16 years, in an enhanced combination of bourbon and sweet white wine casks, this new whisky is even more sumptuous and complex. A leading light in the Distillery's core range, it unites decadent notes of orange syrup and honeycomb, with nutmeg and baking brioche.
Glenmorangie's whisky creators are endlessly imaginative on their search to dream up delicious whiskies. They craft their more delicate, fruity spirit in stills as tall as a giraffe to allow more space for taste and aroma. Then they age it in the world's finest casks. By augmenting the whisky's recipe, Dr Bill, Glenmorangie's Director of Whisky Creation, aims to bring more joy to whisky drinkers old and new.
Dr Bill originally created a whisky of dessert-like flavours after walking into a French pastry shop and breathing in its delectably sweet aromas. Some years later, with even more delicious complexity in his mind, he challenged his Whisky Creation Team to revisit that acclaimed single malt. For extra depth and creaminess, they selected silky Glenmorangie aged for 14 years in bourbon casks. Then they finished this whisky for two more years in a new combination of sweet white wine casks. Sauternes and Monbazillac casks from France bring sumptuous notes of pastry, brioche, meringue and baked apples. Moscatel casks from Spain offer sweet, syrupy dessert-like notes. And Tokaji casks from Hungary, add white chocolate, almond and honeycomb flavours to their creation.
Awarded a prestigious gold medal at the San Francisco World Spirits Competition 2023, The Nectar is contained in playfully elegant packaging designed to accentuate its deliciousness and complement other whiskies in Glenmorangie's range.
Dr Bill said: "Glenmorangie The Nectar is inspired by the sweet, buttery scents that swirl around French patisseries. By enhancing the recipe of our dessert-like whisky, we sought to make it even more sumptuously sweet and complex. Aged for 16 years in bourbon and sweet white wine casks, this single malt has an unparalleled range of sweet, nectar-like flavours. Notes of brioche and orange syrup collide with honeycomb and spices, such as nutmeg and star anise. This is an irresistible dram for whisky lovers old and new."
Glenmorangie The Nectar will be available from 1st November, RRP: £79.
Tasting notes for Glenmorangie The Nectar 16 year old
Colour: Bronze Gold.
Aroma: Rich and heady, almost decadent, with notes of baking brioche, leesy wine, baked apricot, vanilla pudding, toasted almond and chestnuts and hints of chocolate truffles.
With water, there is a burst of candy sweetness, touches of orange syrup, a flinty minerality, and a curious, distinctive herbal top note, like sage or basil.
Taste: The texture is unctuous and sticky, but with a balancing lemon zestiness. This leads into rich, sweet flavours of vanilla crème anglaise, baked apricots, warm raisin bread, roasting chestnuts, and a mixture of spices, particularly nutmeg and star anise. The oaky backbone lasts throughout the taste, but is always balanced by sweet, fruity and spicy notes. The finish is long and lingering, with some lemon rind, baking bread and a touch of honeycomb.
More Whisky News
Distillery of the Month: November 2023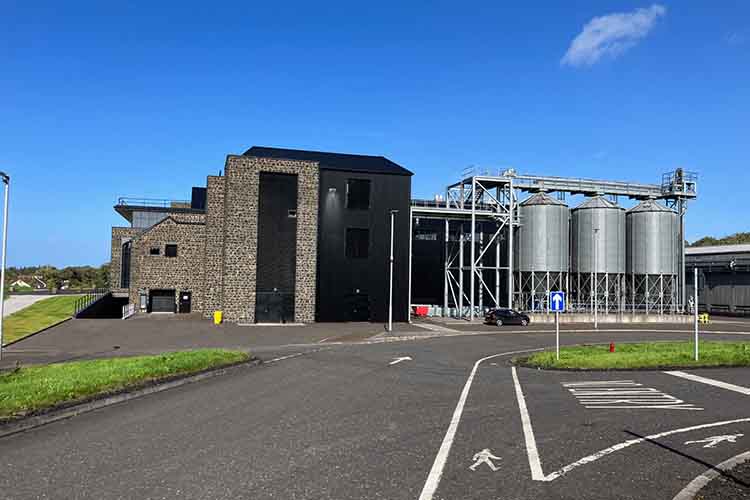 Planet Whiskies visited the new Bushmills Distillery in Northern Ireland on the 25th and 26th of September. Read our review of the experience of Bushmills and Northern Ireland at Planet Whiskies tour of Bushmills and Northern Ireland
You can also read the whole section about Bushmills Distillery at Bushmills Distillery Information on Planet Whiskies... So Bushmills is Planet Whiskies Distillery of the Month title for November 2023
Get Newsletter
Subscribe to our newsletter to get latest news, popular news and exclusive updates.