Arran Scotch Whisky Distillery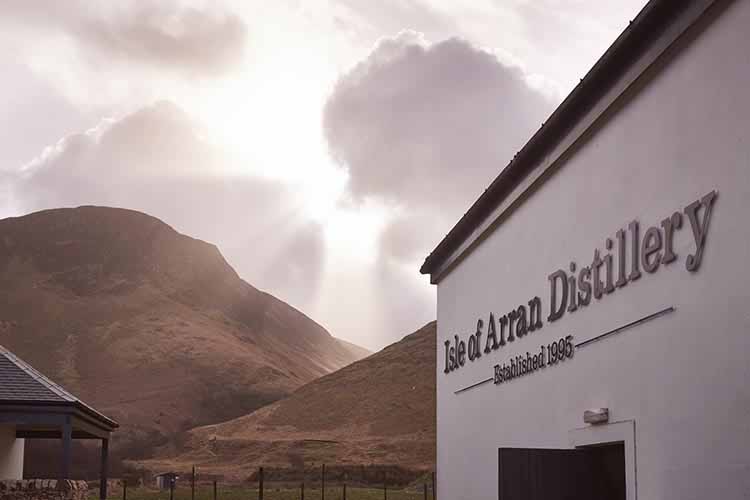 Arran distillery, at present (June 2018) are building a new second distillery on Arran with it going to be called Lagg Distillery. With this distillery opens in spring 2019 and when operating to full capasity it will increase their production to 2 million litres. They also hope that the visitors to the two distillery will exceed over 200,000 by 2020.
The first Arran Distillery was built in 1995 and produces Arran Single Island Malt Scotch Whisky and Lochranza Blended Scotch Whisky. Arran is a very special place to visit and while you are there you have to visit the distillery and see the full range of malts avaliable to the public.
Arran distillery was award a very special award in 2007 when it was Scottish Distiller of the Year. This was a great achivement for a distillery and really put Arran malts on the whisky map.
Contact Details for Arran Distillery
If you would like to know more relating the the Arran Distillery their contact information is as follows - Arran Distillery, Lochranza, Isle of Arran, KA27 8HJ. The contact telephone number is for this distillery is +44 (0)1770 830264. You can visit the website for Arran Whisky Distillery by going to www.arranwhisky.com.
Here you will find out all the exciting news from Scotland's newest whisky distillery. There is a blog and a forum also on their website where you can ask question relating to Arran Whisky and any other questions that you would like to know the answer to.
Buy Isle of Arran Malts
Latest Whisky News from the Arran Distillery
News: Arran - 10th November 2021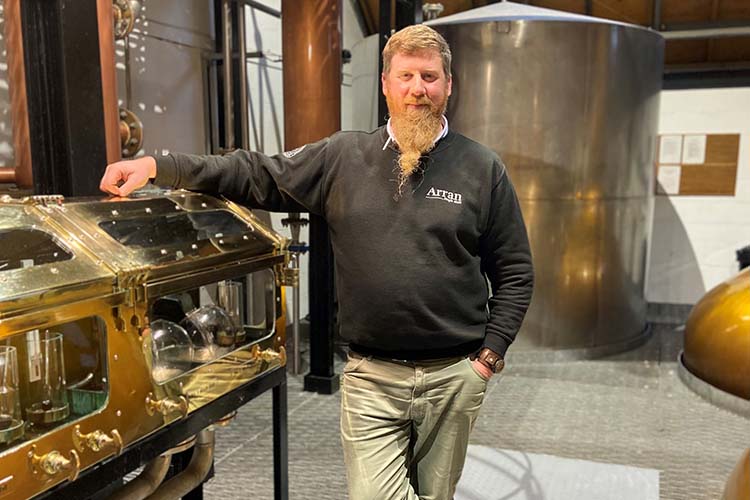 Lagg Distillery, Isle of Arran 2nd Distillery officially opens to the public
Published Date: 2nd July 2019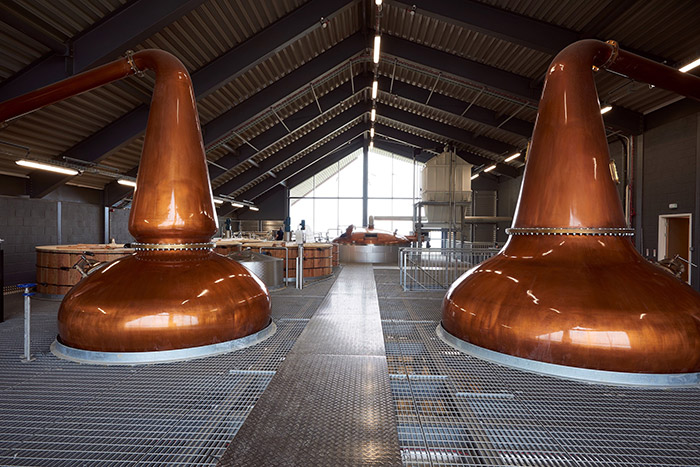 Lagg Distillery, the second on the Isle of Arran, has officially opened its doors to the general public and is now welcoming visitors to the brand new site. Read more
Distillation now underway at the new Lagg Distillery on Arran. A new Milestone has been reached
Published Date: 23th April 2019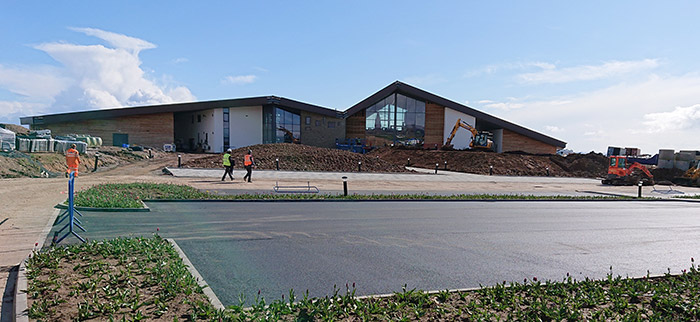 The latest major milestone in the building of the Isle of Arran Distillers' new Lagg Distillery has been reached, with distillation now underway. 
The first middle cut of spirit was recorded on Tuesday 19th March at 14.35. Following this, the commissioning phase has now been completed and Cask Number One was filled on Wednesday 10th April. Read more
Isle Of Arran Distillers Launch Limited 21-Year-Old Expression
Published Date: 4th December 2018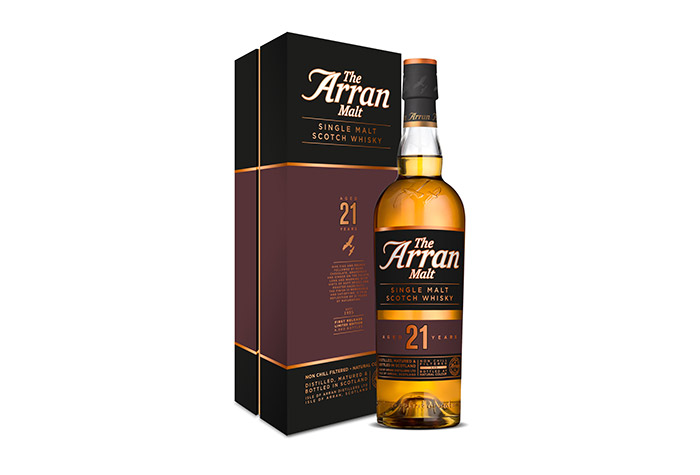 The Isle of Arran Distillers have released their first 21-year-old malt as part of the core range of Arran Malts, in a finite batch of only 9,000 bottles worldwide. Read more
Isle of Arran Distillers launch exclusive small batch bottling
Published Date: 31st October 2018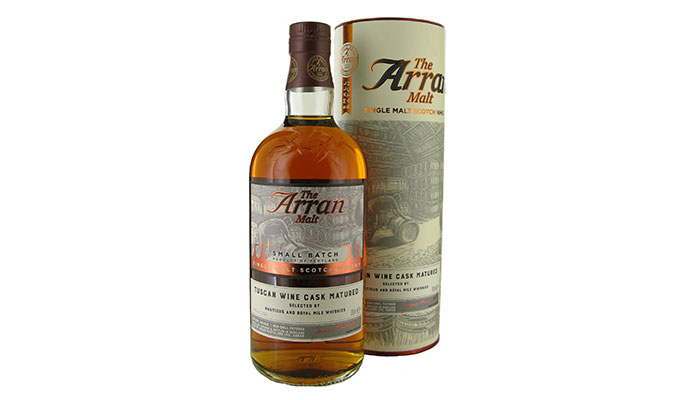 Isle of Arran Distillers Ltd have launched an exclusive whisky bottling in collaboration with Royal Mile Whiskies and Edinburgh bar Nauticus. The expression from the island distillers, which has been fully matured in Tuscan wine casks, is a limited edition with just 900 bottles being made available from 31st October. Read more
Isle of Arran Distillers move closer to completion of new distillery as stills arrive
Published Date: 18th September 2018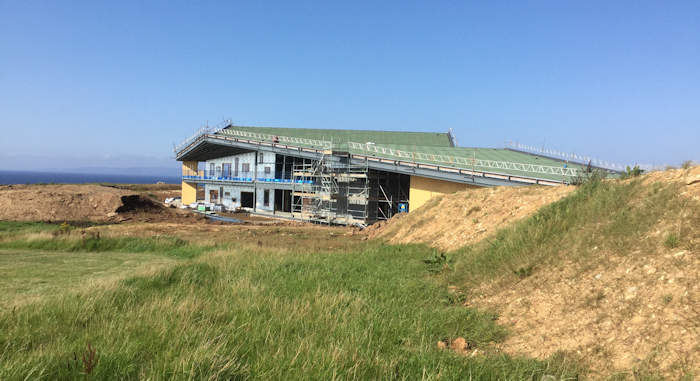 Isle of Arran Distillers Ltd have edged closer to the completion of their new Lagg Distillery, having recently welcomed the arrival of their new custom-made copper pot stills to the island. Read more
Isle of Arran Distillers claim four top prizes at international competition
Published Date: 20th August, 2018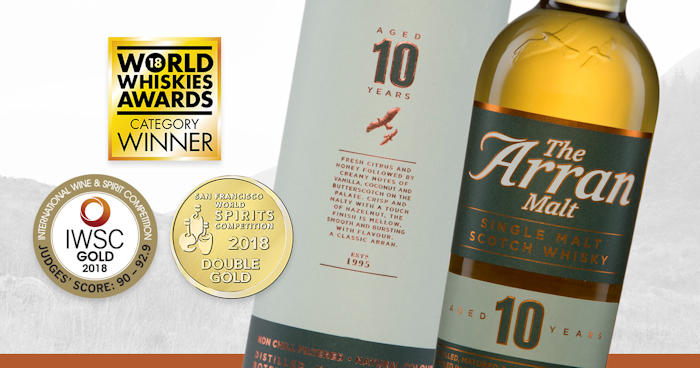 The team at the Isle of Arran Distillers is celebrating four coveted awards at this year's International Wine & Spirits Competition. The independent whisky maker picked up two gold medals for its Arran 10 and 18-year-old Single Malts. The Bothy Quarter Cask and Lochranza Reserve claimed silver outstanding medals. Read more
Isle of Arran Distillers eye spring 2019 opening for Lagg Distillery: 19th June 2018

Construction of the Isle of Arran Distillers second distillery on the south of the island is on track to be completed and open to the public by spring 2019. Read more
Final chapter in the Smugglers' story: Isle of Arran Distillers release ultimate bottling in history-inspired trilogy: 5th July, 2017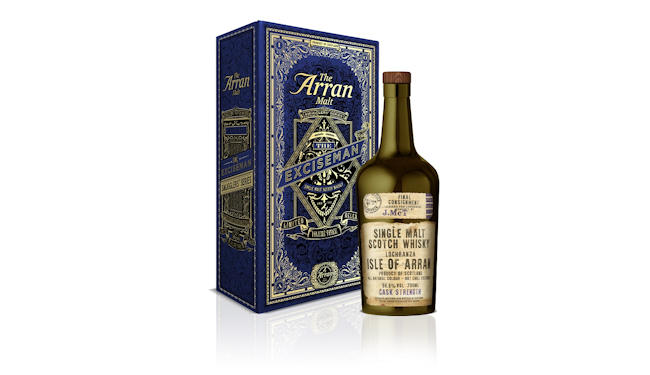 Isle of Arran Distillery toasts international drinks tourism award win: 26th May, 2017
Isle of Arran Distillers reveal plans for new site :: Lochranza and now Lagg :: 26th April, 2016
Coast to Coast - Isle of Arran Distillers Ltd Has Exciting Plans :: 24th March, 2016
A contemporary Burns Night: Hosting a modern take on the traditional celebration by Arran Whisky :: 12th January, 2016
First Release in History-Inspired Smugglers' Series from the Isle of Arran Distillery :: 12th September, 2015
Arran Whisky Distillery :: Independent Spirit Takes Arran Further :: 25th July, 2015
Arran Distillery Spring Newsletter - Arran Distillery and Visitor Centre News - 11th April, 2012
Arran Distillery News September, 2011 - 5th October, 2011
Arran Distillery News November, 2010 - 10th November, 2010
Place to buy Arran Single Malt Whisky
See the list on malts available on Planet Whiskies at Arran Single Malt Whisky