Isle of Arran Distillers reveal plans for new site: Lochranza and now Lagg
Published Date: 26th April 2016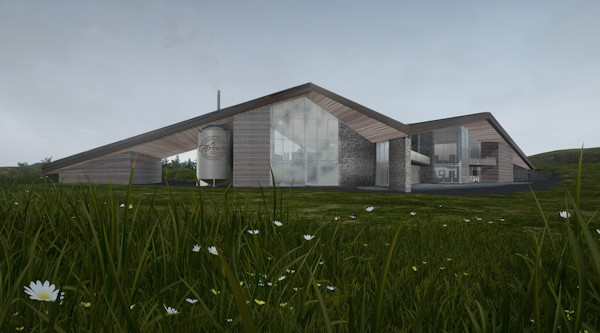 The award-winning Isle of Arran Distillers has submitted the final application for a proposed second site on the island as part of their ongoing expansion.

Now in its 21st year, the Isle of Arran Distillers has dedicated significant investment to increasing capacity and capability to meet rising demand for its award-winning Single malts. 

The visitor centre at the Lochranza distillery also welcomed record numbers in 2015 increasing the need for additional capacity for production and visitors. The distillery is currently near to completing its expansion at Lochranza which includes two new pot stills and a blending room. 

Situated overlooking the cliffs at Lagg on the south coast of the island, the new site sits alongside fields of barley that are currently used in distillation at Lochranza. The building will include a visitor centre and potstills for distillation and warehousing, which will allow enough capacity to increase production to 1.2 million litres. 

Created by Ayr-based architects Denham and Benn, the spectacular designs are inspired by Arran's passion for the island they call home. Floor-to-ceiling windows will give visitors sweeping views of the island and its coastline whilst the grass covered-roof will blend the structure into the landscape itself.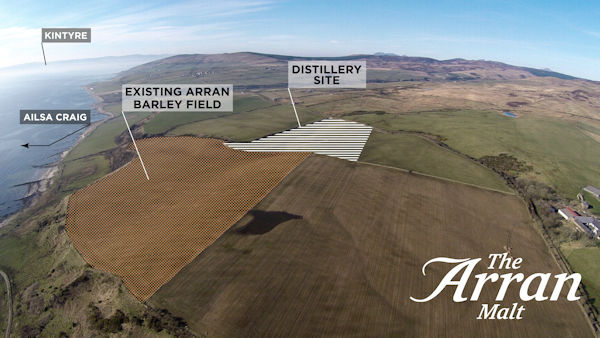 Euan Mitchell, managing director of Isle of Arran Distillers Ltd said: "This final application is the first step towards the next age of the distillery. The past 21 years has seen the 'Arran Waters' flow around the world. We are relatively young compared to some other Scotch whisky distilleries and have a fresh, dynamic approach coupled with big ambitions to continue to expand our business.

"The area in which we hope to establish our new facility was the location for a 19th Century distillery. It closed in 1837, and prior to our formation in 1995, was the last legal still on Arran. We intend to uphold this rich heritage of whisky making at Lagg and welcome many more people to the island to experience it for themselves."

<< View the range of single malts from the Arran Distillery
<< Read more about Arran Distillery
<< Back to all the latest whisky news brought to you by Planet Whiskies