Arran Whisky Distillery Latest News - Spring, 2012
Published Date: 11th April 2012
The below newsletter was email to Planet Whiskies on the 11th April, 2012. The content in the newsletter has not been changed and is all from their Spring 2012 email newsletter. There are a few external links within the text below all going to excellent pages on the Arran Distilery website. Enjoy!!

SEPTEMBER NEWSLETTER
View the range of single malts from the Arran Distillery
WHAT'S NEW THIS SPRING?
You must be of legal drinking age in the country where you access the Arran Distillery site.
All the latest news from the Isle of Arran Distillery - delivered straight to your inbox!
Arran Distillery and Visitor Centre News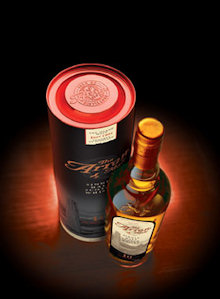 We have been busy over the winter months, and despite some stormy weather over the Christmas period, we have managed to push ahead with the construction of our brand new warehouse! Construction had to be halted for a couple of weeks again in February to allow for the nesting season of the pair of Golden Eagles which reside in the hills behind our Distillery, but we were soon back on track and can't wait to get all our casks settled into their new home! Official 2012 production started on 13th February and we can't wait to fill that warehouse with our precious new spirit.
Our Managing Director Euan Mitchell also made a special trip to Arran to present The National Trust for Scotland with a cheque for £6000 - we donated £1 from every bottle of our Limited Edition bottling "The Sleeping Warrior" to the Trust for the upkeep and safe maintenance of the pathways on Arran's landmark mountain Goatfell.
The new season at the Visitor Centre starts again on 5th March and we are once again looking forward to welcoming many of our friends and fans across the world through our doors 7 days a week. Faye and the team have been hard at work to get everything ready for our guests and we can't wait to share some drams with you all. This year, we have some brand new exciting tour options to offer you, from the introductory "Oak" tour through to the VIP "Gold" tour. More information on these tours can be found here on our web site. Click for further details.
Arran Distillery - The Final Icon has flown the nest!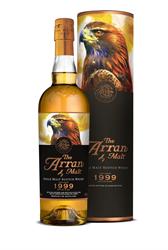 At long last, the widely anticipated release of the fourth and final Icon of Arran is upon us! In tribute to those magnificent hillside residents of ours, we chose "The Golden Eagle" to close this extremely popular series and you can buy your bottle and complete your set straight away in our web shop.
"The Golden Eagle" is a bottling of 16 Bourbon Barrels and 7 Sherry Hogsheads from 1999 and is an outstanding example of the Master Distillers craft. Creamy citrus notes with hints of tropical sweetness and a depth of character not dissimilar to the eagles themselves, will make your palate soar and take you right across to the Isle of Arran in all its splendour.
We are all very excited about this release and indeed there is plenty more where this came from. Later this year, we will be launching a new bottling named "The Devil's Punchbowl" after another celebrated stretch of Arran landscape, and we can assure you that this one is not to be missed. Whisky is being selected as we speak and we are sure that you will agree that there are worse jobs in the world than searching through our warehouses to find just the right casks for this devilishly extravagant amber nectar. Watch our web site for updates on this and other new releases planned throughout the year.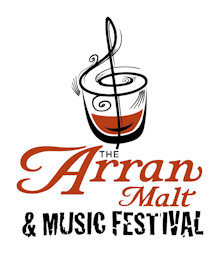 Finally, our Open Day this year will be very special indeed, and is set to be the best one yet! On Saturday 30th June, our Open Day will take the form of the very first ever Arran Malt and Music Festival hosted by our very own Visitor Centre! This looks set to be a fantastic event for all the family and will bring together the best produce on the island with our Single Malt and some fabulous musicians. Put the date in your diary, come over and celebrate with us! Best wishes to all from everyone here in Lochranza, Isle of Arran Distillers
<< View the range of single malts from the Arran Distillery
<< Read more about Isle of Arran Distillery
<< Back to all the latest whisky news brought to you by Planet Whiskies
Distillery of the Month: November 2023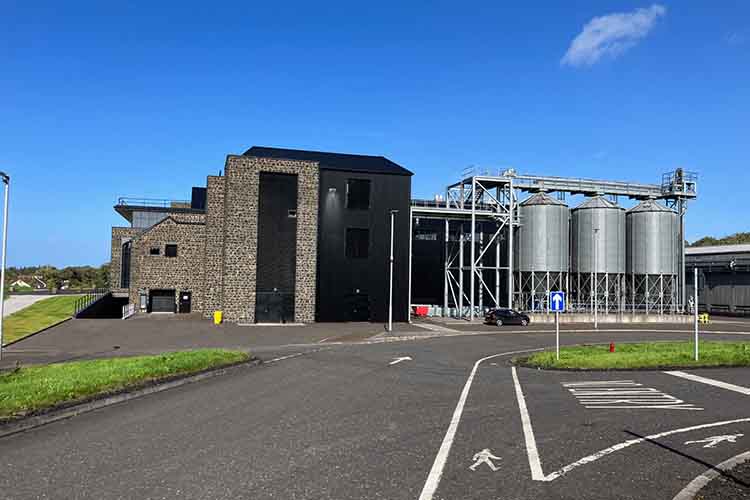 Planet Whiskies visited the new Bushmills Distillery in Northern Ireland on the 25th and 26th of September. Read our review of the experience of Bushmills and Northern Ireland at Planet Whiskies tour of Bushmills and Northern Ireland
You can also read the whole section about Bushmills Distillery at Bushmills Distillery Information on Planet Whiskies... So Bushmills is Planet Whiskies Distillery of the Month title for November 2023
Get Newsletter
Subscribe to our newsletter to get latest news, popular news and exclusive updates.