First Release in History-Inspired Smugglers' Series from the Isle of Arran Distillery :: 12th September, 2015
Published Date: 12th September 2015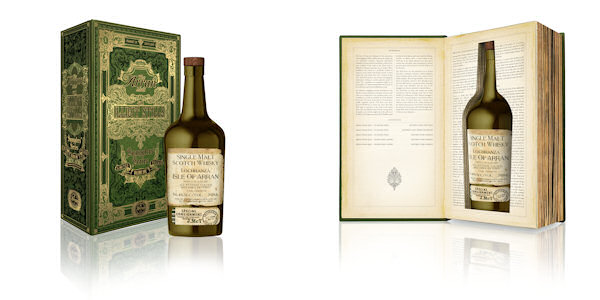 As the award-winning Isle of Arran Distillery approaches its 21st year, it is celebrating the renowned whisky-making heritage of its island home with the first release in its Smugglers' Series.
The Smugglers Series honours the tradition of the illicit whisky trade that operated from Arran and up the Clyde to Glasgow. Each new release will be 'smuggled' in unique packaging reminiscent of the hiding places used in the 18th and 19th centuries.
Smugglers' Series Vol. 1 'The Illicit Stills' features hidden packaging that mimics a beautiful hardbound book, complete with a cut-out compartment that conceals the bottle.
The whisky itself pays homage to the distillery's forebears with an Arran dram of a robust body and heavier peat influence, redolent of the whisky produced on the island in days gone by. Perfectly balanced by the sweetness of older Bourbon barrels and the rich and fruity influence of Port Pipes, the historic malt is a fresh, full bodied and complex dram evocative of this distillery's independent character.
Euan Mitchell, managing direct of Isle of Arran Distillery said: "We're justifiably proud of the whisky-making heritage of the island. Visitors have long been fascinated in the illicit industry that ran between Arran and Glasgow in centuries past.
"With the distillery turning 21, it felt like the perfect time to commemorate that exciting time in Scotch whisky's heritage with a series that pays homage to its ancestors whilst looking forward to the distillery's future."
Non-chill filtered and with no artificial colouring, this special edition has a rusty colour of iron barrel chime rings. A subtle nose of peat hints at a robust character. A palate of juicy plums gives way to white grapes and a blast of spicy ginger.
Each dram finishes with a lasting flavour of dried apricots fading into salty, maritime notes – evoking the dying embers of smugglers' signal fires on windswept beaches.
An Arran dram of true unbridled character, reminiscent of the trade which gave rise to the illustrious reputation of 'the Arran water'. Bottled at 56.4.% ABV, 'The Illicit Stills' is a Limited Edition with only 8,700 bottles released worldwide.
UK RSP £84.99
<< View the range of single malts from the Arran Distillery
<< Read more about Isle of Arran Distillery
<< Back to all the latest whisky news brought to you by Planet Whiskies
Distillery of the Month: November 2023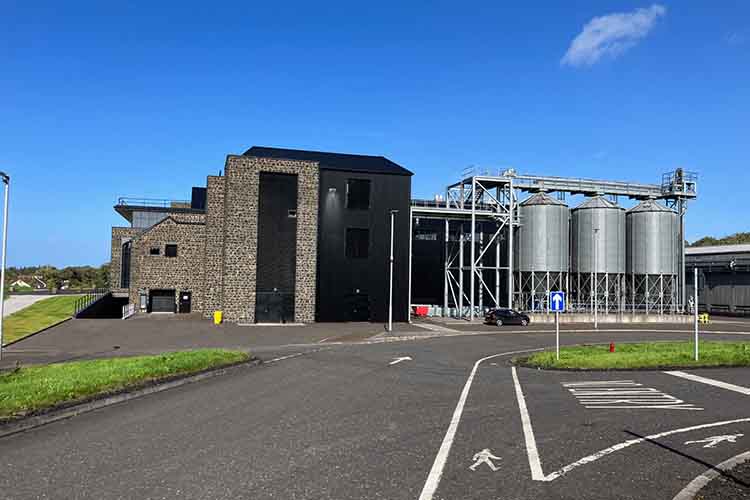 Planet Whiskies visited the new Bushmills Distillery in Northern Ireland on the 25th and 26th of September. Read our review of the experience of Bushmills and Northern Ireland at Planet Whiskies tour of Bushmills and Northern Ireland
You can also read the whole section about Bushmills Distillery at Bushmills Distillery Information on Planet Whiskies... So Bushmills is Planet Whiskies Distillery of the Month title for November 2023
Get Newsletter
Subscribe to our newsletter to get latest news, popular news and exclusive updates.