Glenmorangie takes to the waves: Whisky casks reimagined as limited edition handmade wooden surfboards
Published Date: 12th September 2018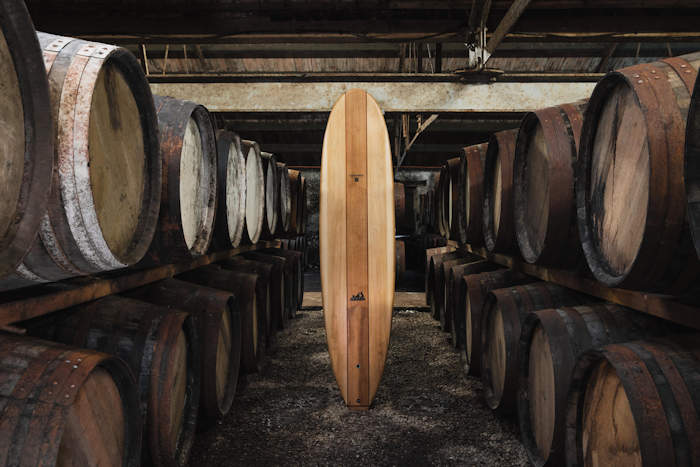 Glenmorangie Original goes Beyond the Cask in a creative partnership born from the love of wood
In the latest of its Beyond the Cask creative collaborations, Glenmorangie takes to the waves in partnership with Grain Surfboards of Maine, New England USA – visionary creators of hand-built wooden surfboards.
The signature white oak casks for Glenmorangie Original are only ever used twice in their whisky-making lifetime, guaranteeing this single malt's famously complex and multifaceted flavour. Now, to celebrate the wood that makes the whisky, the dedicated craftspeople at Grain Surfboards have built a series of exclusive limited-edition Glenmorangie Original wooden surfboards using reclaimed staves from Glenmorangie barrels.
As Dr Bill Lumsden, Glenmorangie's Director of Distilling, Whisky Creation & Whisky Stocks, explains, such special wood deserves another chapter in its story:
"Distillation in Scotland's tallest stills, and ten years of maturation in our ex-Bourbon casks, used only twice, gives Glenmorangie Original an incredibly smooth and round character.
"But people often ask us what happens to those casks after their whisky-making life is over. Beyond the Cask is our way of working with people who share our creative vision, passion and patience, to take this wood on another step in its journey.
"Grain Surfboards are true experts in their field and, like us, they believe in taking time to truly understand the character of wood. Working with them is a great way to reinvent the casks that give Glenmorangie Original its depth of flavour, and give them a new lease of life beyond the Distillery. "
The partnership brings together for the first time two brands who live the ideals of true craftsmanship: the iconic distillers whose 'Men of Tain' have been perfecting the art of whisky-making for 175 years; and the surfing artisans inspired by traditional boat-building techniques whose love of wood is embodied in surfboards like no other. The connection runs deep, for both New England and the Scottish Highlands offer some of the most prized cold-water surfing in the world.
Like Glenmorangie Original, Grain's surfboards are a product of time, patience and a true affinity for the qualities of wood. Hand-finished and meticulously "bookmatched" to showcase continuous patterns, Grain Glenmorangie Original surfboards represent a step away from mass-produced boards and a return to handmade values. Each board unites Grain's signature material, Maine-grown northern white cedar, with reclaimed western red cedar and wood from 12 oak staves – so surfers will be riding the waves on approximately half a cask.
As Grain Surfboards founder Mike LaVecchia explains, the two companies came together over shared ideals:
"We're both strong brands with true craftsmanship at our core, so we were thrilled to work with Glenmorangie on this project. We're really proud of these boards. It's incredible that you can take a piece of wood that's already worked hard and then give it a new life as something absolutely beautiful.
Together, Glenmorangie and Grain Surfboards present a surfboard that's not just a piece of sporting equipment, but an object with a rich history that brings together many different elements in harmony.
This is the third collaboration in Glenmorangie's Beyond the Cask series and follows the world's first sunglasses made from ex-whisky casks, produced by British brand Finlay & Co in 2016, and the world's first bicycles made from ex-Glenmorangie casks, launched in 2017 with Renovo Hardwood Bicycles of Portland, Oregon.
The limited-edition Grain Glenmorangie Original surfboards are available to order fromwww.grainsurfboards.comfrom September 2018, at $5,500 (approximately £5,000 pending exchange rate).  You can also view a film about the collaboration, directed by Sébastien Zanella, at www.glenmorangie.com
<< View Single Malts from Glenmorangie
<< Read more about the Glenmorangie Distillery
<< Back to all the latest whisky news brought to you by Planet Whiskies
Distillery of the Month: November 2023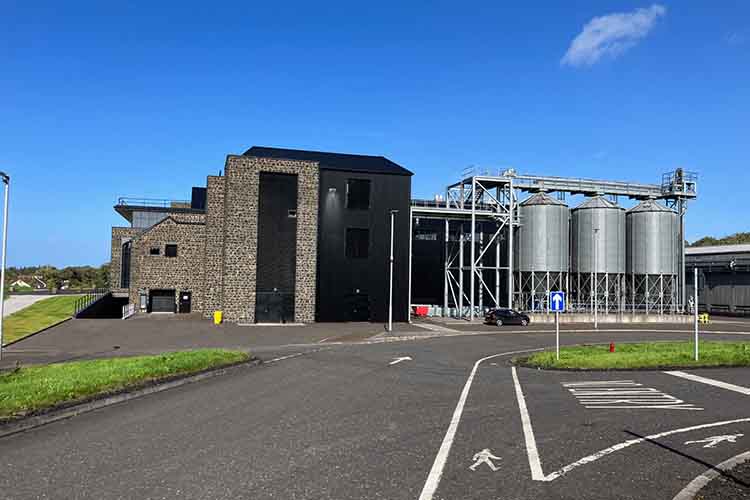 Planet Whiskies visited the new Bushmills Distillery in Northern Ireland on the 25th and 26th of September. Read our review of the experience of Bushmills and Northern Ireland at Planet Whiskies tour of Bushmills and Northern Ireland
You can also read the whole section about Bushmills Distillery at Bushmills Distillery Information on Planet Whiskies... So Bushmills is Planet Whiskies Distillery of the Month title for November 2023
Get Newsletter
Subscribe to our newsletter to get latest news, popular news and exclusive updates.