Glenmorangie launches limited edition, A Tale of Winter: Introducing a richly radiant whisky for winter jumper days
Limited edition swirls with wintry aromas and flurries of bright, vivid flavour  
Published Date: 12th October 2021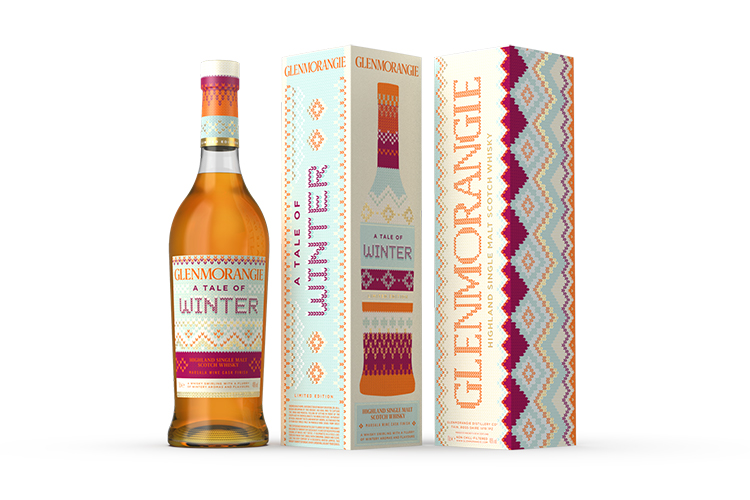 Snowed in at home, Glenmorangie's Director of Whisky Creation began dreaming of a whisky that captured the cosiness of wrapping up in a winter jumper, while the world outside is white. Swirling with wintry aromas and tastes, Glenmorangie A Tale of Winter brings Dr Bill Lumsden's deliciously snug feeling to life. Finished in Marsala wine casks from Sicily, this richly radiant 13-year-old single malt Scotch whisky bursts with fruit and honey, cocoa dust and spice. The limited edition's bright, vivid flavours have inspired a series of delicious wintry drinks, easy to make at home.
Led by Dr Bill, known for his "What if...?" approach, Glenmorangie's whisky creators are endlessly imaginative on their quest to dream up delicious whiskies. They craft their delicate, fruity spirit in stills as tall as a giraffe to allow more space for taste and aroma. Then they age it in the finest casks, all to bring joy to whisky lovers old and new. Some years ago, Dr Bill pulled on his most colourful winter knit at home in Scotland after a gloriously heavy snowfall. And he began to wonder... what if he could capture the joy of cosy moments indoors by the fire, while snow lay all around?
With this wintry whisky in mind, Dr Bill took a parcel of Glenmorangie mellowed in bourbon casks and finished it in casks which once held Sicily's fortified Marsala wine – loved for its sweet and fruity flavours. The limited edition he created enfolds the senses in fruit, honey and Brazil-nut toffee, knitted together with cinnamon, ginger and clove.
Inspired by the whisky's warm, rich flavours, Glenmorangie has created a series of hot and cold wintry drinks, easy to make at home. They include a Winter Old Fashioned made with the limited edition, a bold and velvety Quinta Ruban Hot Chocolate, as well as a Pumpkin Scotch Latte showcasing the Highland Distillery's smooth, rounded signature single malt Glenmorangie Original.
Dr Bill said: "We all know the delight of snuggling up in a winter jumper by the fire, when it's snowy outside. With flavours as bright and vivid as my favourite woollen sweater, Glenmorangie A Tale of Winter deliciously captures those magical, cosy moments. The experience begins with light flurries of fruit and honey, building to torrents of cocoa dust, flakes of red pepper and chunks of Brazil-nut toffee. It culminates in a feels-like-forever finish that swirls with cinnamon, ginger and clove." Glenmorangie A Tale of Winter will be available in the UK from 1st November, RRP £75.
More Whisky News
Distillery of the Month: November 2023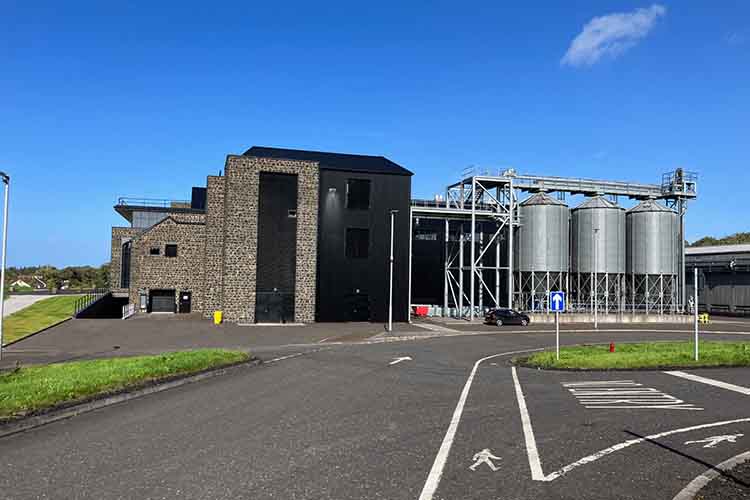 Planet Whiskies visited the new Bushmills Distillery in Northern Ireland on the 25th and 26th of September. Read our review of the experience of Bushmills and Northern Ireland at Planet Whiskies tour of Bushmills and Northern Ireland
You can also read the whole section about Bushmills Distillery at Bushmills Distillery Information on Planet Whiskies... So Bushmills is Planet Whiskies Distillery of the Month title for November 2023
Get Newsletter
Subscribe to our newsletter to get latest news, popular news and exclusive updates.