Glenmorangie Distillery unveils Artein: a monumental whisky born of stone
Published Date: 4th January 20120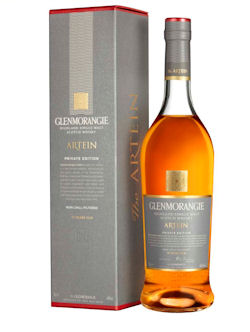 Glenmorangie is proud to announce the release of Glenmorangie Artein, the third release in its award winning Private Edition range. Scots Gaelic for stone 'Artein' is an intriguing assemblage of 15 and 21 Years Old Glenmorangie, extra matured in 'Super Tuscan' wine casks.
Stone has always been at the heart of the making of Glenmorangie single malt Scotch whisky. Glenmorangie has its own unique hard water source - the Tarlogie Spring - which slowly filters through layers of limestone, adding rich minerals that eventually give Glenmorangie its complex fruity aromas. The Company has a great affinity with stone as close to Glenmorangie Distillery in the Scottish Highlands an ancient stone of symbolic significance was uncovered - the Hilton of Cadboll Stone. Glenmorangie proudly adopted an intricate Pictish motif from this iconic monument as its brand emblem.
Widely regarded as a pioneer in extra maturation and with a true passion for innovation, it is no surprise that Dr Bill Lumsden, Head of Distilling & Whisky Creation for Glenmorangie felt strong affinity with a highly talented group of 'Super Tuscan' producers, celebrated for breaking with Italian tradition. The rugged Tuscan coastal hills, built on stony foundations, are a seemingly improbable area for vineyards. However, the stones play an important role in the development of these fine wines. The vines are forced to delve deep into the soil seeking nourishment; as a result the grapes claim intense flavour from this unique terroir.
Dr Lumsden comments "Wine is one of my huge passions and I was fascinated by the role stony ground played in cultivating the vines - therefore influencing the flavour profile of the famed 'Super-Tuscan' wines. I was inspired to experiment with extra maturing Glenmorangie in these wine casks and was thrilled with the result – a rich, outstandingly fragrant whisky – born of stone."
Glenmorangie Artein's recipe has two thirds hand selected 15 years old whisky with a special additional third of 21 year old whisky. The spirit started its maturation in American white oak ex-bourbon casks before individually spending a period of extra maturation in Super Tuscan wine casks.
On nosing, Glenmorangie Artein recalls a sweet and heady bouquet of ripe red berries, honeysuckle and fresh mint. On the palate, sun soaked baked fruits such as ripe apricots, peaches and plums harmonise gracefully with hints of spearmint and cherries in milk chocolate. A whisky of great length, Glenmorangie Artein finishes with high notes of zesty, lemon sherbet and a flourish of creamy cappuccino.
Bottled at a strength of 46%, Glenmorangie Artein will be available globally from January 2011 for around £69.99.
Glenmorangie Artein is an exciting new addition which joins the ongoing Private Edition range, comprising so far of the highly esteemed Sonnalta PX and Finealta.
The Private Edition range consists of rare and interesting limited edition whiskies carefully selected from the 'cabinet of curiosities' of Dr Bill Lumsden, Head of Distilling and Whisky Creation, fast becoming collector's items.

<< Back to all the latest whisky news brought to you by Planet Whiskies
Distillery of the Month: November 2023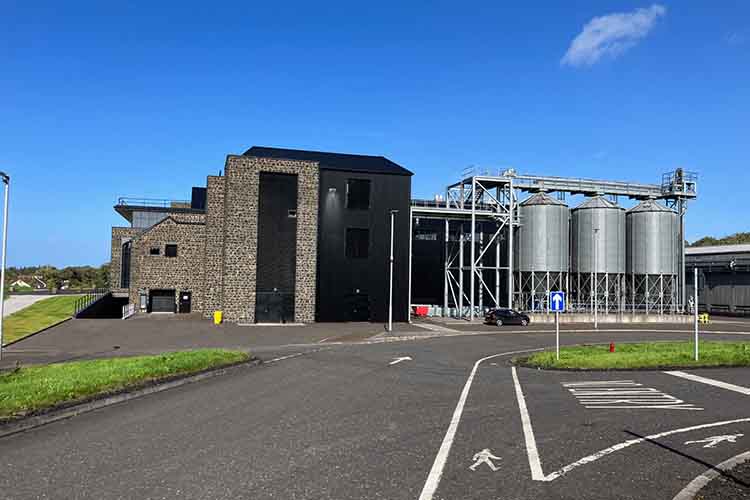 Planet Whiskies visited the new Bushmills Distillery in Northern Ireland on the 25th and 26th of September. Read our review of the experience of Bushmills and Northern Ireland at Planet Whiskies tour of Bushmills and Northern Ireland
You can also read the whole section about Bushmills Distillery at Bushmills Distillery Information on Planet Whiskies... So Bushmills is Planet Whiskies Distillery of the Month title for November 2023
Get Newsletter
Subscribe to our newsletter to get latest news, popular news and exclusive updates.