Glenmorangie marks 175 years of exceptional whisky creation with rare single-cask release - 7th June 2018
Anniversary bottling celebrates Highland single malt's quintessential smoothness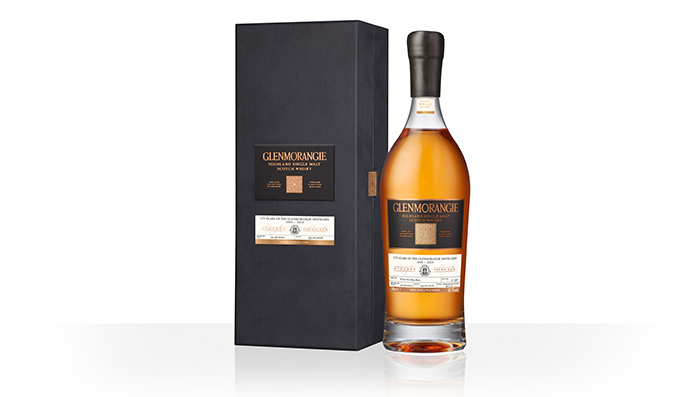 Glenmorangie celebrates the 175th anniversary of its exceptional Highland single malt Scotch whisky with a rare single-cask bottling. Available exclusively to those who make the pilgrimage to the Distillery in Tain, this 16-year-old malt epitomises the smooth, rounded taste which sets Glenmorangie apart.  
Glenmorangie has been meticulously crafted on the beautiful banks of the Dornoch Firth since 1843. With just 191 individually numbered bottles created, the anniversary bottling honours the place from which every drop of Glenmorangie flows, to this day.  
This celebratory Glenmorangie whisky's story began with the fragrant, fruity spirit which emerges from the Distillery's signature copper stills. The tallest in Scotland, their height allows only the finest vapours to reach the top. In late 2001, Glenmorangie's select craftsmen, the Men of Tain, laid this spirit down in a superior ex-bourbon cask created from American white oak. Skilfully aged in their care, it drew from that first-fill cask all the creamy, vanilla notes and oaky smoothness for which Glenmorangie is renowned.  
After 16 years of maturation, the whisky was deemed to have reached its very best. Bottled in 2018, the Distillery's anniversary year, its character wonderfully amplifies Glenmorangie's signature smoothness, complemented by the depths that come with age. Fresh and floral on the nose, it has a creamy, distinctive honey and beeswax taste, surrounded by gentle spices, and is non chill-filtered for extra texture and mouthfeel. 
Dr Bill Lumsden, Glenmorangie's Director of Distilling, Whisky Creation & Whisky Stocks said: "This single-cask bottling is the perfect way for us to mark such a seminal year in the Distillery's history. Its aromas of vanilla and coconut and richly balanced tastes of tropical fruits, spice and oak, offer a unique insight into Glenmorangie's quintessential style. I hope those lucky enough to own a bottle will enjoy celebrating this landmark anniversary."
 << View Glenmorangie Scottish Single Malt Range
<< Read more about the Glenmorangie Distillery
<< Back to all the latest new brought to you by Planet Whiskies
Distillery of the Month: November 2023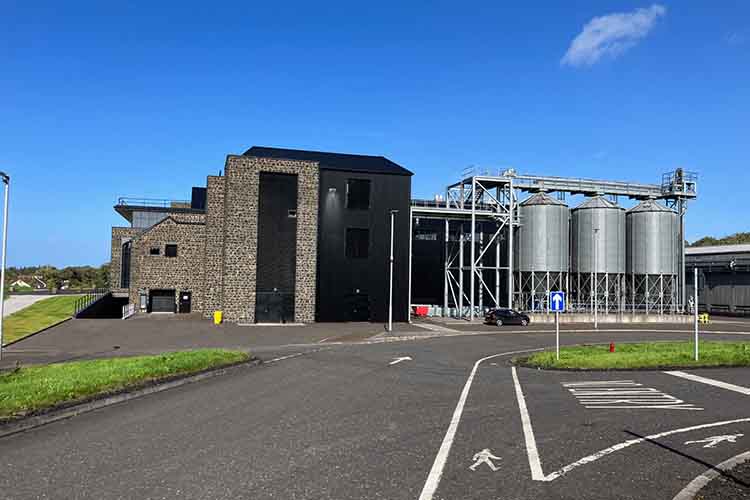 Planet Whiskies visited the new Bushmills Distillery in Northern Ireland on the 25th and 26th of September. Read our review of the experience of Bushmills and Northern Ireland at Planet Whiskies tour of Bushmills and Northern Ireland
You can also read the whole section about Bushmills Distillery at Bushmills Distillery Information on Planet Whiskies... So Bushmills is Planet Whiskies Distillery of the Month title for November 2023
Whisky Advent Calendars 2023
Get Newsletter
Subscribe to our newsletter to get latest news, popular news and exclusive updates.