Bowmore Distillery - Launch of Tempest 4 - 27th March, 2013
If you would like to view all the malts from Bowmore Distillery please click here
BOWMORE® ISLAY SINGLE MALT SCOTCH WHISKY LAUNCHES
- BOWMORE TEMPEST 4 -
THE FOURTH IN THE AWARD WINNING SERIES OF SMALL BATCH,
CASK STRENGTH SINGLE MALTS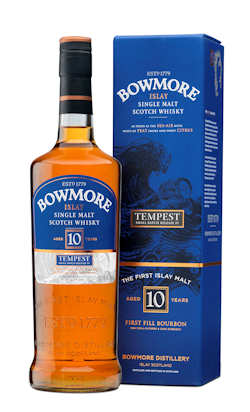 Bowmore, Islay's first Single Malt whisky, has announced the highly anticipated launch of Tempest 4. This complex and rewarding dram is non-chill-filtered and aged for a decade in first fill bourbon casks. A true product of its environment - wild, raw and untamed – each mouthful is as fresh as Islay's bracing sea-air with wisps of peat smoke and sweet citrus. Less than 2,000 cases have been released worldwide, priced
at £49.99 RRP in the UK, 55.1% ABV.
As with each of the Tempest series of small batch releases, Tempest 4 presents subtle nuances whilst retaining Bowmore's unique quality – perfect balance. Thanks to a decade maturing in the legendary No 1 Vaults, the oldest in Scotland, Tempest 4's tastes more textured and fresh than many other Islay Scotches with a mouth-filling minerality and a long, salty finish.
Master Blender Rachel Barrie describes the dram as "Effervescent waves of citrus and ocean spice, tempered by warm ripples of smooth vanilla and wispy smoke".
"It's like being out on a boat in the ocean waves, with bracing sea air, ocean spices and salty drizzle sharpening the senses and clearing the mind," said Barrie. "As you get closer to shore, the bright sun breaks through the clouds bringing a satisfying warmth, rewarding you with sun-drenched fruit and vanilla sweetness."
Completing the experience, Barrie suggests a unique food pairing that fuses sweet and savoury. "Vanilla
ice cream, olive oil drizzle and a sprinkle of sea-salt served with mandarin and pistachio meringue.
Tempest 4 is available from May.

TASTING NOTES:
On the eye deep amber gold. Breathe in menthol and sweet coconut fused with toasted vanilla and an ocean breeze. As the liquid ebbs and flows, ripe oranges and kumquat burst from the glass with cedar wood. Sip bursts of tangy ripe clementines, lemon sherbet and grapefruit. Deeper layers of peppery peat, pistachio and pine nuts are carried by a wave of smooth vanilla.
Savour rippling layers of citrus, bourbon vanilla spice and wispy smoke. Add a splash of water and Tempest explodes with flavour releasing tangy seaweed tempered by sweet vanilla ice cream and sugared almonds.
The latest Bowmore Tempest release follows previous award-winning Tempest batches, which include Tempest 2, which won Best Islay Single Malt 2011 at the World Whisky Awards and Tempest 1 which was awarded Gold at the International Wine and Spirit Competition in 2010.
For more information, please visit www.bowmore.com and www.facebook.com/bowmore
For all enquiries contact Morrison Bowmore Distillers on +44 (141) 558 9011
<< View the range of Bowmore Single Malt Whiskies
<< Back to all the latest whisky news brought to you by Planet Whiskies
Distillery of the Month: November 2023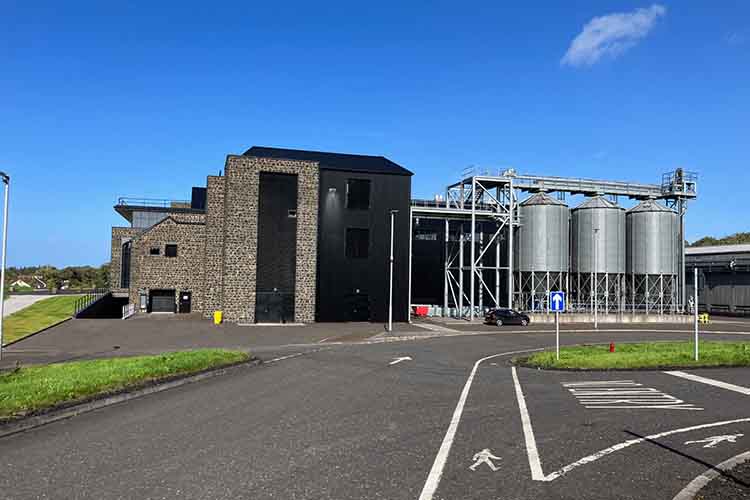 Planet Whiskies visited the new Bushmills Distillery in Northern Ireland on the 25th and 26th of September. Read our review of the experience of Bushmills and Northern Ireland at Planet Whiskies tour of Bushmills and Northern Ireland
You can also read the whole section about Bushmills Distillery at Bushmills Distillery Information on Planet Whiskies... So Bushmills is Planet Whiskies Distillery of the Month title for November 2023
Whisky Advent Calendars 2023
Get Newsletter
Subscribe to our newsletter to get latest news, popular news and exclusive updates.