The Glenlivet Winchester Collection | Vintage 1964 | 50 Years Of Craft Comes To Life | 22nd September, 2014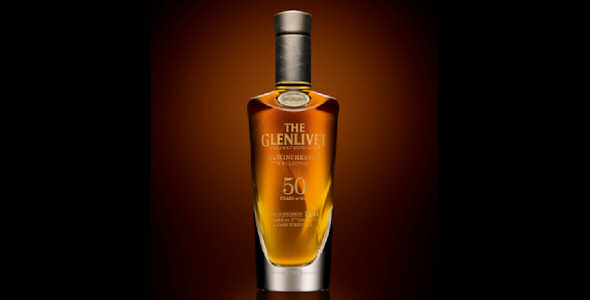 << See the range of Glenlivet Scottish Single Malts
Introducing the world's first collection of rare 50 Year Old single malt Scotch whiskies from The Glenlivet, on sale at Harrods from October 2014
Today marks the inaugural release from The Glenlivet Winchester Collection: the world's first series of rare and precious 50 year old single malt Scotch whiskies from the single malt that started it all. "Vintage 1964" is the first release from this exquisite collection, anticipated to become one of the most sought after and priceless whisky collections on the planet.
Just 100 bottles of this remarkable Speyside single malt, priced at $25,000 each, will go on sale around the world, with the very first bottle – Bottle No 1 – going on sale at one of the world's most prestigious retailers, Harrods, from this October. An undisclosed number of further releases from The Winchester Collection will then follow, with "Vintage 1966" confirmed to be next in line.
Befitting its price tag, no expense or attention to craftsmanship has been spared in creating the perfect vessel to house it, with every element hand-crafted by artisans from the British Isles, from hand-blown glass, to the inclusion of precious materials such as rose gold and 'Cairngorm Stone'.
The spirit inside lays claim to 50 years of unrivalled knowledge, unwavering care and unfaltering craft, which started when decorated war hero, Captain Bill Smith-Grant – the last remaining descendent of The Glenlivet distillery's founder, George Smith – laid down a specially selected cask in 1964. Carefully guarded and cared for by generations of The Glenlivet Master Distillers, this special cask was identified early on as being destined for greater things and has since been slowly and steadily developing the signature flavours that make The Glenlivet an enduring benchmark of quality.
It is under the care and guidance of current Master Distiller, Alan Winchester – from whom the collection takes its name – that Vintage 1964 has been deemed ready to be enjoyed by only the most ardent and discerning of single malt connoisseurs.
Winchester comments: "This release marks a milestone for The Glenlivet. Casks of this age and quality are such a rare thing these days that I'm immensely proud to introduce the first of these rare vintages of preserved stocks from the distillery's rich past. They're a testament to our legacy of quality and to those who have nurtured this whisky over the years, including Captain Bill Smith-Grant, who played such a pivotal role introducing our single malt to the world."
Nikki Burgess, Global Brand Director for The Glenlivet, said: "The release of The Winchester Collection sets a new benchmark in single malt. We are excited to share this unparalleled spirit, the product of 50 years of craftsmanship, with whisky lovers and collectors alike. Vintage 1964 allows us to tell a new chapter in The Glenlivet's rich history and is a fitting tribute to those who shaped Speyside's original single malt whisky."
The first bottle of Vintage 1964 from The Glenlivet Winchester Collectiongoes on sale at Harrods this October, with a total of just 100 bottles then available for purchase worldwide. The next release from The Glenlivet Winchester Collection will be Vintage 1966, the launch date of which has yet to be announced. Customers can join The Guardians of The Glenlivet programme to find out more information. Visit www.theglenlivet.com/guardians.
Read Alan Winchester Q&A about The Glenlivet Winchester Collection
Read about Investing in Whisky – A Guide by Martin Green Head of Whisky at Bonhams
<< See the range of Glenlivet Scottish Single Malts
<< Back to all the latest whisky news brought to you by Planet Whiskies
Distillery of the Month: November 2023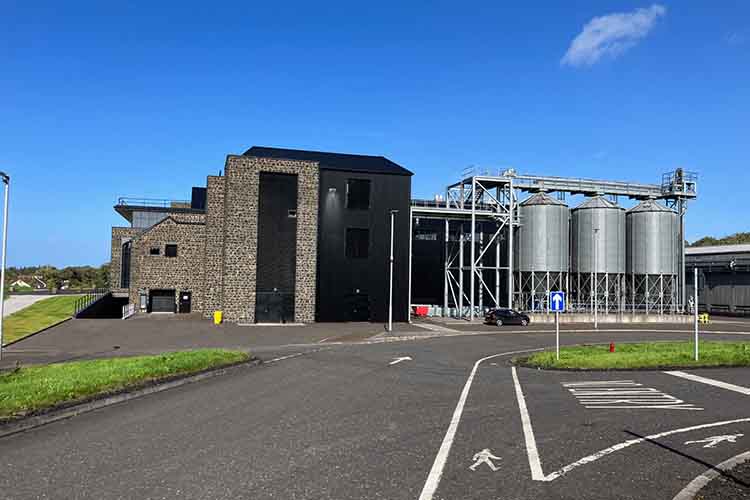 Planet Whiskies visited the new Bushmills Distillery in Northern Ireland on the 25th and 26th of September. Read our review of the experience of Bushmills and Northern Ireland at Planet Whiskies tour of Bushmills and Northern Ireland
You can also read the whole section about Bushmills Distillery at Bushmills Distillery Information on Planet Whiskies... So Bushmills is Planet Whiskies Distillery of the Month title for November 2023
Get Newsletter
Subscribe to our newsletter to get latest news, popular news and exclusive updates.