Single Malt Home ~ A ~ B ~ C ~ D ~ E ~ F ~ G ~ H ~ I ~ K ~ L ~ M ~ O ~ R ~ S ~ T ~ W
View more malt whiskies from Macallan Distillery
Single Malt Scottish Whisky -The Macallan 1824 Collection - Whisky Maker's Edition
Appearance: Full golden.
Nose: Ginger, fresh fruits, toffee with hint of clove, nutmeg, polished oak.
Palate: A burst of spice & fruit coat the mouth, leaving a subtle note of charred oak to linger.
Finish: Good length, soft and very slightly smokyStrength: 42.8% ABV.
Cask Combination: Subtle interplay between the rich sweetness of sherry seasoned oak casks and the elegant fresh fruit notes of the American bourbon seasoned casks.
Containing rare whisky distilled from barley grown on The Macallan's Estate which brings a velvety mouthfeel, Whisky Maker's Edition recognises the skill and dedication of The Macallan's Whisky Maker, Bob Dalgarno. Bottled at Bob's preferred strength of 42.8%, this has an intensity and robustness of flavour.
What the experts say
Jim Murray - Sophisticated…. a must for lovers of the driest of dry martinis. An assortment of ultra-lightly peated notes peeking out from a chalky grapiness. It's oak all the way with a layering of cocoa powder.
Jim Murray Whisky Bible score - 85.5%
Paul Pacult - Entry taste showcases keen baking spices, in particular, nutmeg, as well as dried fruits, like prunes, raisins, and figs; midpalate stage is especially seductive for its tightly-knit flavor profile in which all the facets, the resiny oak, the acids, the dried fruits, the nuttiness, and the oiliness work in harmony. Concludes semisweet, coconut-like, biscuity, and stunningly sophisticated. Remarkable, admirable integration.
Spirit Journal Rating 2009: Five Stars/Highest Recommendation
RRP - 69 Euros/Litre
Select Oak ~~ Whisky Maker's Edition ~~ Estate Reserve ~~ The 1824 Limited Release 1824 decanter

View more malt whiskies from Macallan Distillery
Single Malt Home ~ A ~ B ~ C ~ D ~ E ~ F ~ G ~ H ~ I ~ K ~ L ~ M ~ O ~ R ~ S ~ T ~ W
Distillery of the Month: December 2023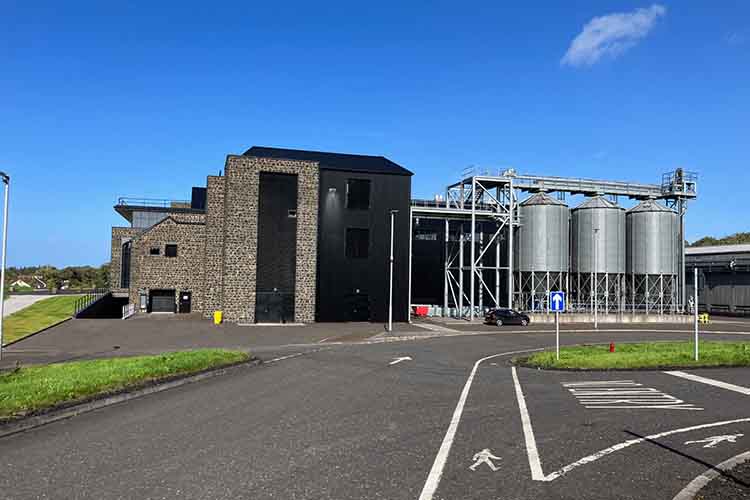 Planet Whiskies visited the new Bushmills Distillery in Northern Ireland on the 25th and 26th of September. Read our review of the experience of Bushmills and Northern Ireland at Planet Whiskies tour of Bushmills and Northern Ireland
You can also read the whole section about Bushmills Distillery at Bushmills Distillery Information on Planet Whiskies... So Bushmills is Planet Whiskies Distillery of the Month title for December 2023
Get Newsletter
Subscribe to our newsletter to get latest news, popular news and exclusive updates.