Jack Daniels Sinatra Select | New Limited Release | A Satisfying Salute to a Timelss Friendship | 25th September, 2014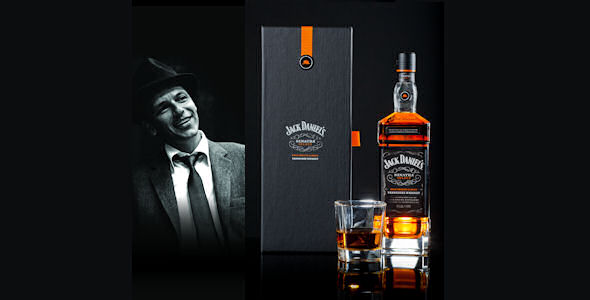 The true and timeless relationship between Frank Sinatra and Jack Daniel's has received a satisfying salute with Sinatra Select. Destined to be remembered as one of the finest releases by Jack Daniel's, this special edition Tennessee Whiskey celebrates a legendary friendship that lasted more than half a century.
With a bold oak flavour, rich amber colour and exceptionally smooth vanilla finish, Sinatra Select is crafted from special 'Sinatra barrels' – each hand selected by Master Distiller Jeff Arnett – and bottled at 90 proof.
The ultra-premium whiskey's especially full character and dark rich amber colour is achieved by exposing the classic Old No. 7 Tennessee Whiskey to extra layers of toasted wood on the inner surface of the barrels. This results in a smooth, but bold whiskey, which embodies the smooth, bold character of Frank Sinatra and his impeccable taste.
Sinatra Select honours Frank Sinatra's loyalty - a lifetime fan of Jack Daniel's. Look onstage any given night and you would see Frank Sinatra, in his trademark tuxedo, captivating audiences everywhere. Look a little closer and his favourite drink, Jack Daniel's Tennessee Whiskey, wouldn't be far away.
Sinatra Select, Frank Sinatra Jnr. says
Commenting on Sinatra Select, Frank Sinatra Jnr. says "Dad would be very flattered by the association. This fine Tennessee Whiskey, or Old No. 7 as he referred to it, was a favourite part of my father's life and he loved both sharing it with his friends and introducing it to new acquaintances. I'm very pleased to continue to be a part of the Jack Daniel's family and feel the introduction of Sinatra Select is an appropriate tribute as we near my father's 100th birthday next year".
The classic, black Sinatra Select bottle depicts flashes of orange, said to be Frank Sinatra's favourite colour as he thought it was the 'happiest'. Packaged within a sleek, limited edition box, Frank Sinatra's signature and iconic fedora hat is found on the bottle, along with the Jack Daniel's Country Club logo, designed by 'Ol Blue Eyes himself. Also enclosed is a booklet telling the captivating story of the legendary Jack Daniel's and Frank Sinatra relationship.
Independent in character, with an appealing smoothness, it is no surprise Frank Sinatra found a friend in Jack - a relationship that Jack Daniel's now extends to whiskey lovers worldwide. Jack Daniel's Sinatra Select is available in Selfridges and The Whisky Shop with an RRP of £150. For more information, visit http://www.jackdaniels.com.
<< Back to all the latest new brought to you by Planet Whiskies
Distillery of the Month: November 2023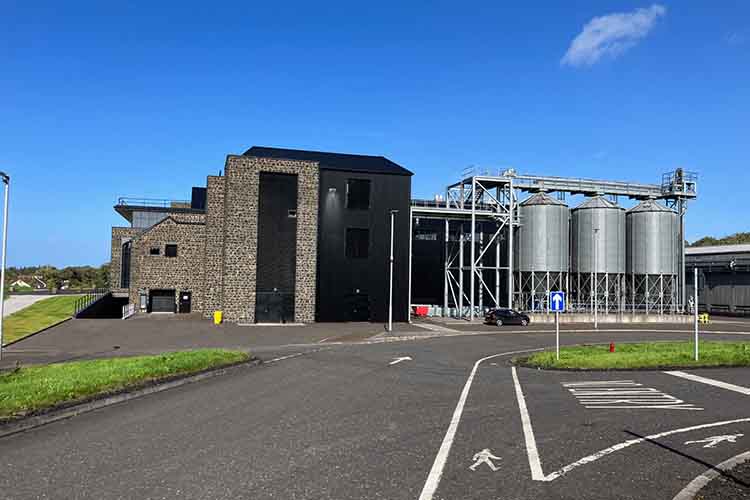 Planet Whiskies visited the new Bushmills Distillery in Northern Ireland on the 25th and 26th of September. Read our review of the experience of Bushmills and Northern Ireland at Planet Whiskies tour of Bushmills and Northern Ireland
You can also read the whole section about Bushmills Distillery at Bushmills Distillery Information on Planet Whiskies... So Bushmills is Planet Whiskies Distillery of the Month title for November 2023
Get Newsletter
Subscribe to our newsletter to get latest news, popular news and exclusive updates.