UK market for Scotch Whisky falls in 2014 :: Industry calls for fairer tax treatment in next week's UK Budget :: 13th March, 2015

The UK market for Scotch Whisky declined by nearly 5% last year as the industry and consumers continue to be hit by tax of almost 80% as a share of the price of an average bottle of the iconic drink in an increasingly competitive sector.
Figures published today by the Scotch Whisky Association (SWA) reveal that the number of 70cl bottles of Scotch released for sale in the UK last year fell 4.78% to 83.3 million from 87.5m in 2013. Since 2009 the UK market for Scotch has shrunk by 9.5% from 92m bottles, according to the figures from Her Majesty's Revenue and Customs (HMRC).
The SWA said this is further evidence that the onerous level of taxation of 78% as a share of the price of an average bottle of Scotch is damaging a domestic industry that is of great importance to the economy.  According to research published this year on the economic impact of Scotch Whisky, the industry adds value of £5 billion to the UK each year and supports more than 40,000 jobs.
The SWA is asking Chancellor George Osborne to cut duty by 2% in the Budget on 18 March. The trade body says this would be fairer on the industry and on people who enjoy a dram.
In last year's Budget, the alcohol duty escalator was scrapped and duty on spirits was frozen. The move was welcomed by the industry. A duty cut this year would assist growth across the entire Scotch Whisky industry.
According to the SWA more needs to be done to support such a significant home-grown manufacturing sector. It says the current system is over-burdening the industry:
Duty on Scotch has only been cut three times in the last century.

Two out of three people in the UK are unaware they pay almost 80% of tax as a share of the price of an average bottle of Scotch. When they are told the level of tax, 84% describe it as unfair.

British drinkers contribute one quarter of all excise duty paid on spirits in the European Union. In contrast, French and German consumers pay 15% and 14% of total EU spirits taxes respectively, with Spanish consumers contributing only 5% of spirits tax revenues
David Frost, Scotch Whisky Association chief executive, said: "Scotch Whisky is a massive export success for the UK so it's obviously disappointing to see this decline in volumes in our domestic market. In next week's Budget the Chancellor has the perfect opportunity to support an important UK industry. He should cut spirits duty by 2%. This move would also benefit consumers and public finances.
"In last year's Budget, the Chancellor highlighted Scotch Whisky as a 'huge British success story'. We hope this year too he will show his support for this world-class manufacturing industry."
<< Back to all the latest whisky news brought to you by Planet Whiskies
Distillery of the Month: November 2023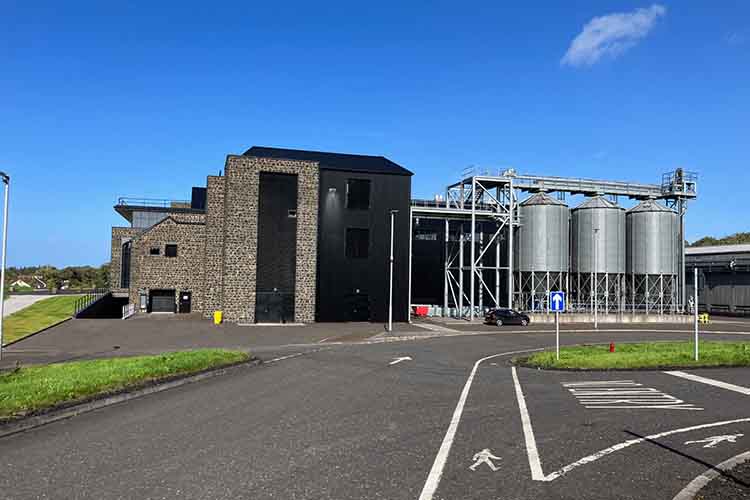 Planet Whiskies visited the new Bushmills Distillery in Northern Ireland on the 25th and 26th of September. Read our review of the experience of Bushmills and Northern Ireland at Planet Whiskies tour of Bushmills and Northern Ireland
You can also read the whole section about Bushmills Distillery at Bushmills Distillery Information on Planet Whiskies... So Bushmills is Planet Whiskies Distillery of the Month title for November 2023
Get Newsletter
Subscribe to our newsletter to get latest news, popular news and exclusive updates.