Scotch Whisky Association - Scotch Whisky Tourism Gives Massive Boost To Economy - 7th July, 2011

Scotch Whisky distilleries and visitor centres give a much-needed boost to the economy, the job market and bring growing numbers of international tourists to Scotland, according to a survey published today.
The Scotch Whisky and Tourism report commissioned by the Scotch Whisky Association (SWA) from 4-consulting also identified the "distillery effect" which sees tourism and cultural clusters forming in production areas. Scotch Whisky export growth is encouraging new tourists from countries which are discovering a taste for Scotch to come to Scotland. Such visitors tend to spend more while visiting Scotland.
The report reveals that visitor centres and distilleries add £30.4 million in value to the economy and provide 640 jobs – direct and indirect. The global impact of Scotch Whisky tourism is clear as nine out of ten (86.1%) distillery visitors last year came from outside Scotland, with nearly two thirds (62.3%) from outside the UK.
Campbell Evans, SWA Director of Government and Consumer Affairs, said: "Scotch Whisky and tourism can be seen as the perfect blend and complement one another. Our survey shows the scale of the economic impact of Scotch Whisky and how exports can help drive up tourism. Spending by tourists, and the jobs created as a result, is injecting new money into the Scottish economy."
To maximise the link between Scotch Whisky and tourism, the industry, hospitality sector and public agencies created the Scotch Whisky Embassy network in 2003. Comprising 90 hotels, golf courses, bars and restaurants which meet specific quality criteria, the network added £43.2m to the economy and created almost 1,400 jobs. Embassy network members received just under 10.4m visits last year, with 43% coming from outside Scotland.
The wider economic impact of Scotch Whisky tourism is clear from analysing the source of tourists and its relationship to Scotch Whisky exports. For example, China represents one of the fastest growing tourist markets for Scotland and Whisky was the Scottish produce most commonly cited among potential Chinese tourists.
On average, every £100 million of Scotch Whisky exports are associated with £20.6m of direct tourism spending. With Scotch Whisky exports of more than £3bn, it is estimated that the industry is associated with around £640m of direct tourism. After accounting for multiplier effects, the overall impact it likely to exceed £1 billion each year.
Mr Evans said: "We've found countries which are the biggest export markets for Scotch Whisky tend to spend more on tourism in Scotland. At the same time, in countries where the number of tourists to Scotland increases we see a willingness to pay more for a bottle of Scotch Whisky. Scotch Whisky is an important part of Scottish culture and identity and has a wide role to play in attracting overseas tourism."
<< Back to all the latest whisky news brought to you by Planet Whiskies
Distillery of the Month: November 2023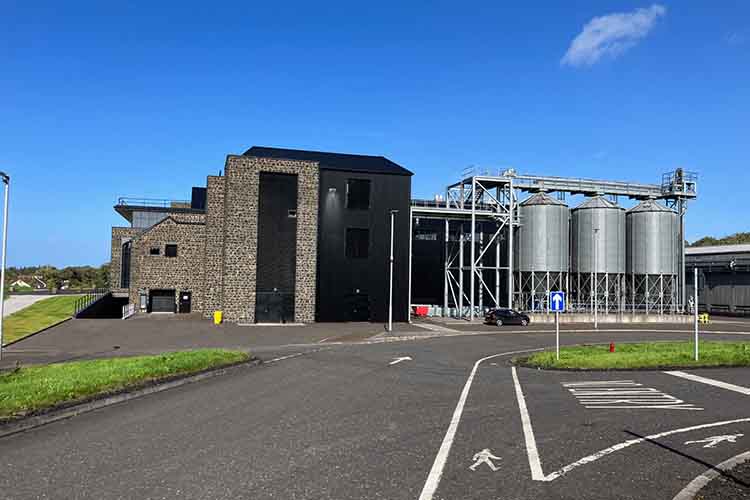 Planet Whiskies visited the new Bushmills Distillery in Northern Ireland on the 25th and 26th of September. Read our review of the experience of Bushmills and Northern Ireland at Planet Whiskies tour of Bushmills and Northern Ireland
You can also read the whole section about Bushmills Distillery at Bushmills Distillery Information on Planet Whiskies... So Bushmills is Planet Whiskies Distillery of the Month title for November 2023
Get Newsletter
Subscribe to our newsletter to get latest news, popular news and exclusive updates.