Whisky news from the The Scotch Whisky Association -
24th May, 2011
Scottish Whisky Industry Collaborates on Renewal Energy

Construction will begin today on a £60.5 million biomass/feeds combined heat and power plant in Rothes in Speyside, Scotland. It will use Scotch Whisky distillery by-products to generate electricity, produce animal feed and drastically cut carbon emissions.
Helius CoRDe Ltd - a consortium comprising Scotch Whisky producers The Combination of Rothes Distillers, energy firm Helius Energy Plc and project equity company Rabo Project
Equity BV - is behind the plant. Thought to be the first of its kind in the world, the plant will generate 7.2MW of electricity – enough to power 9,000 homes – most for export to the national grid. It will also produce as animal feed in the form of pot ale syrup. It is estimated it will save 46,642 tonnes of CO2 emissions. The project will create approximately 100 jobs during construction and it will employ around 20 full-time people when operational in 2013.
Gavin Hewitt, Chief Executive of the Scotch Whisky Association, will be in Rothes today to "cut the turf" to mark the start of construction at Helius CoRDe. Mr Hewitt said: "This project underlines the Scotch Whisky industry's commitment to investing in the future. In 2009 the industry made a commitment to reduce its reliance on fossil fuels as a source of energy. The project shows how we can create a virtuous circle within the Scotch Whisky production process. The project is benefiting from initiatives, such as the Renewables Obligation Scotland which is vital for renewable energy schemes such as this to go ahead.
"The innovative project is an excellent example of what can be achieved through collaboration between Scotch Whisky distillers. It will be a welcome boost to the region in these challenging economic times."
Frank Burns, Managing Director of Helius CoRDe Ltd, said: "This innovative project demonstrates how Scotch Whisky by-products can be put to good use to provide a big boost to the environment and ensure there are new sources of energy available for future generations. It also shows distillers working together, and in partnership with third party expertise, for the future benefit of the entire industry. Without that collaboration the Rothes plant would not be possible."
Adrian Bowles, CEO of Helius Energy, said: "We are delighted to start construction of this plant in Rothes and look forward to delivering low carbon renewable energy into the national grid on schedule."
<< Back to all the latest whisky news brought to you by Planet Whiskies
Distillery of the Month: November 2023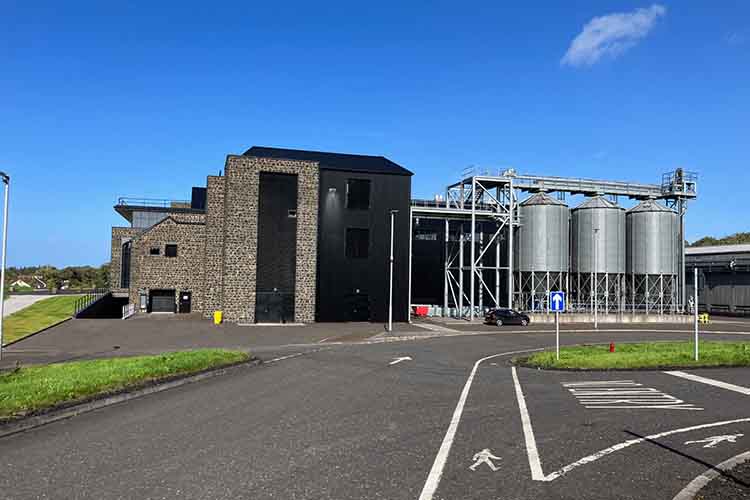 Planet Whiskies visited the new Bushmills Distillery in Northern Ireland on the 25th and 26th of September. Read our review of the experience of Bushmills and Northern Ireland at Planet Whiskies tour of Bushmills and Northern Ireland
You can also read the whole section about Bushmills Distillery at Bushmills Distillery Information on Planet Whiskies... So Bushmills is Planet Whiskies Distillery of the Month title for November 2023
Get Newsletter
Subscribe to our newsletter to get latest news, popular news and exclusive updates.