Latest News from the whisky industry - Scottish Whisky Association - Monday 23th November, 2009
Right blend for scotch as new whisky law comes into force - 23th November 2009

Landmark Scotch Whisky Regulations covering every aspect of the making, bottling, and labelling of Scotch Whisky come into force today (23 November 2009).
The far-reaching new rules provide robust legal protection for Scotch Whisky from imitations, whilst ensuring consumers receive clear and consistent information on bottle labels. Introduced by the UK Government, the Regulations reinforce the integrity of Scotch and will support the future growth of Scotland's largest export.
A new requirement to only bottle Single Malts in Scotland, tighter rules on the use of distillery names on bottle labels, and better protection of traditional regional names such as 'Highland' and 'Lowland', are among the measures introduced. Consistent labelling terms and rules will ensure consumers receive clear information about what they are buying.
The industry plans to use the Regulations as an opportunity to promote and grow understanding of the different categories of Scotch Whisky around the world.
Paul Walsh, Chairman of The Scotch Whisky Association, welcomed the new law: "Protection and promotion of Scotch Whisky is at the heart of the new UK Regulations, which are in the best interests of whisky consumers, distillers, and the wider economy. "Working with the UK Government and officials in Scotland, these Regulations are a major step forward and form the definitive statement of the rules on making, bottling, and labelling Scotch Whisky.
The new rules have been welcomed across the industry, benefiting small and large distillers alike, and supporting the growth of both Single and Blended whiskies.
"Consumers around the world are passionate about Scotch Whisky. They recognise brands of the highest quality, which have built up a reputation that is second to none. This landmark legislation will help us to ensure they always receive the genuine article and help us to explain better to consumers why Scotch Whisky is so special."
<< Back to all the latest whisky news brought to you by Planet Whiskies
Distillery of the Month: November 2023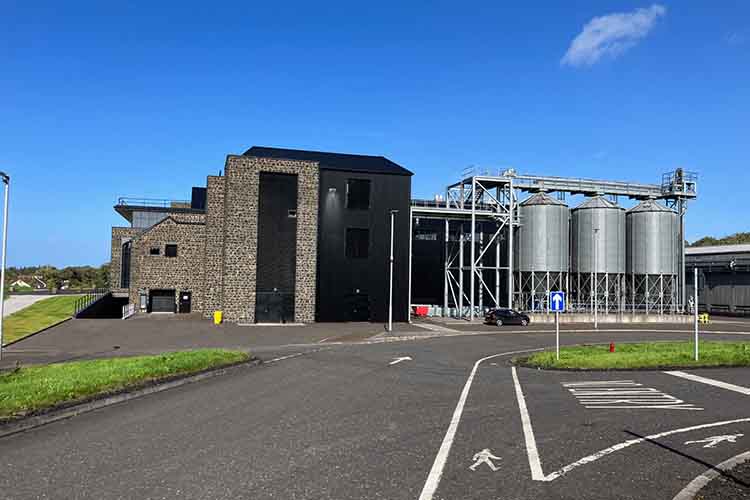 Planet Whiskies visited the new Bushmills Distillery in Northern Ireland on the 25th and 26th of September. Read our review of the experience of Bushmills and Northern Ireland at Planet Whiskies tour of Bushmills and Northern Ireland
You can also read the whole section about Bushmills Distillery at Bushmills Distillery Information on Planet Whiskies... So Bushmills is Planet Whiskies Distillery of the Month title for November 2023
Get Newsletter
Subscribe to our newsletter to get latest news, popular news and exclusive updates.