Wemyss Malts' Celebrate The Luxury Of Time With 'A Quarter Passed' Limited Collection Release... Only 1,500 bottles are available worldwide.
Published Date: 24th October 2023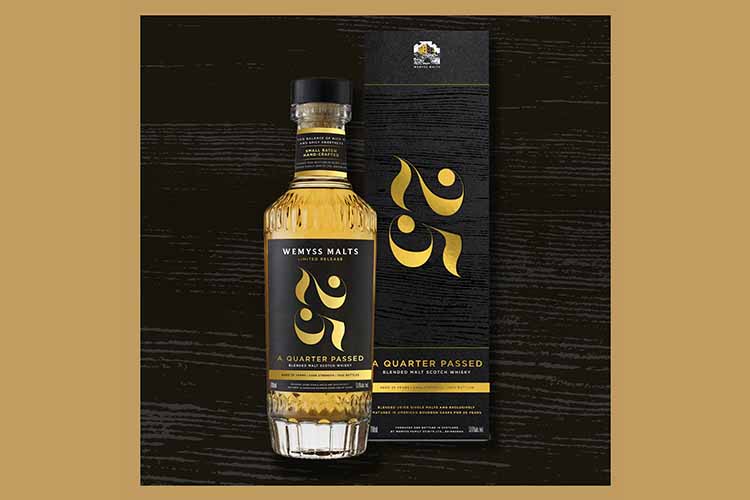 Only 1500 bottles of this rare cask-strength blended malt scotch whisky aged 25 years are available worldwide.
Wemyss Malts' Limited Collection houses masterfully blended rare malt Scotch whisky expressions, designed specifically to elevate the whisky experience. Honouring the skill, patience and passing of time in whisky making, this beautiful collection has been enhanced with the release of 'A Quarter Passed' an exciting new cask-strength blended malt scotch whisky aged for 25 years.
Enjoying an eloquently rich character, A Quarter Passed is an exclusive small batch release within Wemyss Malts' Limited Collection, a range masterfully blended single malt Scotch expressions which are highly sought after with each bottling release only available in limited quantities.
Guided by a unique formula and approach, Head of production Isabella Wemyss has exclusively sourced this rare blend from single malts from around Scotland matured in exceptional American oak ex-Bourbon barrels where the spirit has gently married with the oak for 25 years. That quarter-century has now passed with the years allowing these exceptional flavours to develop.
Non-chill filtered and bottled at 53.6%, A Quarter Passed delivers a luxuriously sweet vanilla-rich dram, with hints of soft coconut, toffee and lingering spice supported by aromas of hibiscus, lemon zest and milk chocolate. With a wonderful depth and complexity, honeyed sweet nectarines, toffee, crème brûlée and marshmallow dance on the palate with a finish that's filled with warming cinnamon spice and a tingle of freshly grated ginger.
There are only 1,500 bottles of this hand-crafted Scotch whisky worldwide - making it the most exclusive release from this award-winning brand. Commenting on the release, Production Director Isabella Wemyss, said: "We strive to create exceptional Scotch whiskies that are perfectly balanced, capture Wemyss character and leave a rich and lasting impression. This exceptional 25-year aged expression has been beautifully crafted over time with a combination of the finest single malts from Scotland's most esteemed distilleries delivering a magnificent, multi-layered dram. We're excited to release this latest addition to our vivid expressions, there are only 1500 bottles available worldwide so can't imagine that they'll be available for long!"
Founded in 2005, Wemyss Malts is an independent, family-owned company with a reputation for creating exceptional spirits. A Quarter Passed is available to purchase for £235 from 24th October 2023. Find out more at wemyssmalts.com.
For those unable to get their hands on A Quarter Passed, the Wemyss Malts' respected and highly sought after core range is widely available on the website. This range features four releases that each represent a key whisky flavour profile: Nectar Grove, The Hive, Spice King, and Peat Chimney.
More Whisky News
Distillery of the Month: November 2023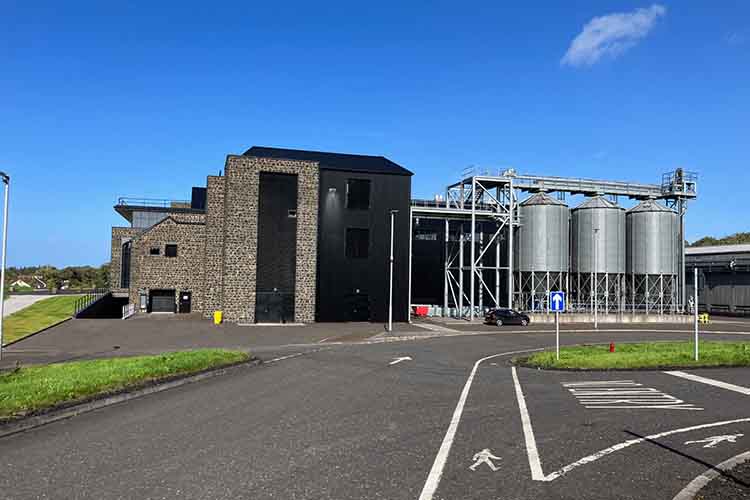 Planet Whiskies visited the new Bushmills Distillery in Northern Ireland on the 25th and 26th of September. Read our review of the experience of Bushmills and Northern Ireland at Planet Whiskies tour of Bushmills and Northern Ireland
You can also read the whole section about Bushmills Distillery at Bushmills Distillery Information on Planet Whiskies... So Bushmills is Planet Whiskies Distillery of the Month title for November 2023
Get Newsletter
Subscribe to our newsletter to get latest news, popular news and exclusive updates.