GlenDronach Launches New Grandeur 24 Year-Old - 20th February, 2014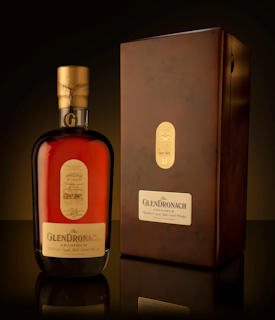 THE START of a new year brings a new limited edition GlenDronach single malt designed for the serious connoisseur.
Replacing the GlenDronach Grandeur 31 Years Old that has now sold out, the GlenDronach Grandeur 24 Years Old is another exquisite long-aged representation of the smooth, complex and full-bodied style for which GlenDronach Distillery is justly famous worldwide.
For if the glorious rum-soaked golden sultanas don't capture you as you savour it for the first time, you'll definitely be ensnared by the dark chocolate and zesty orange oil softening to a deep clove spice.
The Grandeur 24 Years Old, at 48.9%vol, shows the finest sherry oak casks, masterful maturation and traditional crafted Highland single malt in perfect harmony.
Lovingly aged for almost a quarter of a century and beautifully gift-boxed, this exceptional whisky has been specially selected by Master Distiller Billy Walker from some of the oldest and most unique Oloroso sherry casks at GlenDronach.
This bottling, batch number 4 of the Grandeur releases, is limited to 569 bottles. Individually numbered by hand, each bottle is a one-off and truly unique, making it a very special and remarkable malt.
Billy Walker's tasting notes
Billy Walker's tasting notes demonstrate that the Grandeur 24 Years Old is indeed one of the greats.
Appearance: Glistening burnt amber holds a rich crimson heart.
Nose: A magnificent combination of honey-drenched dates and succulent raisins which gently ebb and flow with waves of delicate orange blossom, mint and cracked black pepper. Hints of glazed cherries and toasted almonds perfectly complement the seductive nose - a nose to be appreciated slowly and often.
Palate: A fabulously full-bodied, vibrant palate captures a multitude of classic sherry cask characteristics. The delicate sweetness of rum-soaked golden sultanas refines rich espresso, dark chocolate and treacle toffee. Zesty orange oil softens to a deep clove spice and prolongs the ever-changing palate. A sublime example of understanding the relationship between cask and single malt perfectly.
Conclusions: The Grandeur 24 Years Old encapsulates the perfect harmony of exquisite sherry oak casks, masterful maturation and traditional crafted Highland single malt. A dram to be savoured in order to reveal the depth of dramatic flavours held in the glass. A truly memorable and captivating GlenDronach expression.
Sales Director Alistair Walker commented: "This is a wonderful dram that needs a great amount of time spent on it in order to be fully rewarded with its stunning qualities – luscious, long and lingering."
If you would like to receive more information, please contact us on info@glendronachdistillery.co.uk
<< Back to all the latest whisky news brought to you by Planet Whiskies
Distillery of the Month: November 2023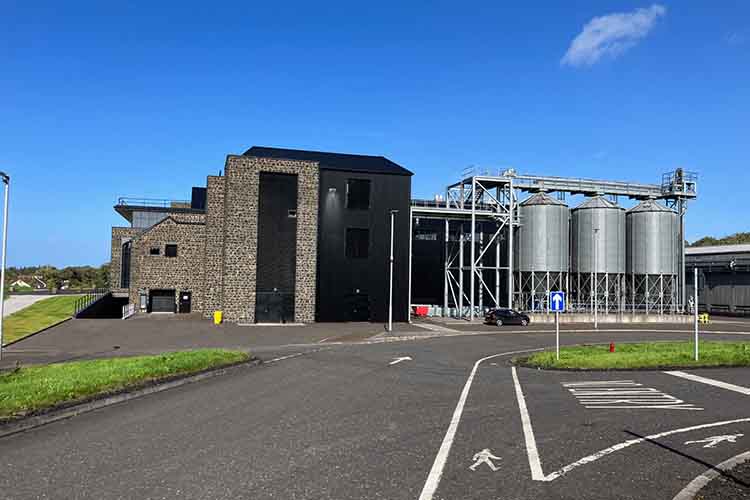 Planet Whiskies visited the new Bushmills Distillery in Northern Ireland on the 25th and 26th of September. Read our review of the experience of Bushmills and Northern Ireland at Planet Whiskies tour of Bushmills and Northern Ireland
You can also read the whole section about Bushmills Distillery at Bushmills Distillery Information on Planet Whiskies... So Bushmills is Planet Whiskies Distillery of the Month title for November 2023
Get Newsletter
Subscribe to our newsletter to get latest news, popular news and exclusive updates.