An alternative Burns Night: Hosting a modern take on the traditional celebration
Published Date: 11th January 2015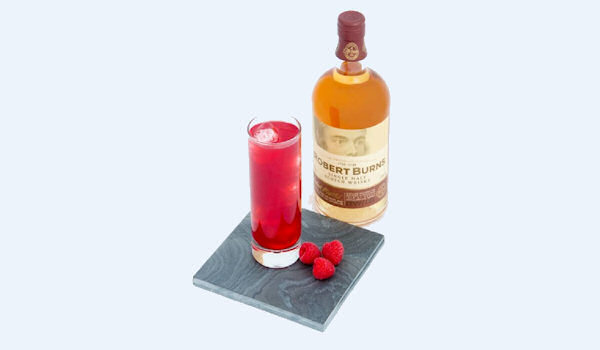 Burns Night on January 25th marks the birth date of Scottish poet Robert Burns. After weeks of hibernating after Christmas and New Year's, it's just the ticket for shaking off the winter blues.
As well as going out to enjoy the occasion in pubs and restaurants, many people like to host their own celebrations at home.
But for those are unfamiliar with the traditions of Burns Night, or not too keen on the idea of Haggis, it can all be rather overwhelming.
Euan Mitchell, managing director at Isle of Arran Distillers who produce the world's only official Robert Burns Malt, is something of an expert when it comes to throwing a brilliant Burns Night celebrations so here he shares his top tips on how to welcome newcomers and make the evening an inclusive and modern affair:
Set the tone: "Decide if you're going to add some modern twists to the traditional order of service or create something altogether different with a nod to the heritage of the night."
"Just because there's an acknowledged order to the night doesn't mean that you can mix things up with more contemporary music, dance and food along with the Selkirk Grace."
Create an atmosphere: "Speaking of music, there's no need to hire some bagpipes. The 25th January is a time for celebrating Scottish culture so why not make a playlist of native bands and musicians. It's a proven fact that nothing gets people singing along like The Proclaimers."
"A dash of tartan will never go amiss but it's unfair to expect everyone to splash out on a kilt. Some tasteful decorations are more than enough to set the mood and, for younger (or more enthusiastic guests), some lengths of tartan fabric are enough to fashion some quick Burns Night style.
Lay the table: "Food should be absolutely central to the party. The star of the show is normally a haggis which, in a traditional sit-down dinner, is piped in by bagpipes, toasted with a dram of whisky and pierced with a dagger before being eaten."
"For a more modern take on things, and to take the pressure off any guests not familiar with clootie pudding and cook-a-leekie soup, create a Scottish tapas menu. There's a wealth of exceptional Scottish produce to choose from and a table full of individual plates to share will make things casual and add to the party atmosphere."
Know your whisky: "If there's one thing about Burns Night that is non-negotiable it's whisky. An inventive way to please both whisky aficionados and novices alike is to offer a selection of smaller sized bottles. If you're a bit of a dram expert, and holding a smaller gathering, you can have a miniature bottle on the table for each guest depending on their individual tastes."
"Include softer, non-peated styles for those new to whisky and set up a cocktail station to give people a chance to make their own cosmopolitan dram."
Have a good time!: With so many long standing traditions, a contemporary take on the evening can help take the pressure of the host to get absolutely everything spot on. The best Burns Night celebrations combine delicious food, great whisky, and good company. If you have those three, everything else will follow.
Isle of Arran Distillers produce the world's only official Robert Burns Malt and this distillery is a Patron of the Robert Burns World Foundation. The whisky is priced at £29.99 and available from www.arranwhisky.com.
Burn Night Whisky Cocktail Recipe: A Red, Red Rose
You will need:
37.5ml Burns Malt Whisky
12.5ml Chambord
125ml Cranberry Juice
20ml Lime Juice
5 Fresh Raspberries
Method:
Shake all ingredients over ice and strain into ice filled highball glass.
Garnish with a raspberry.
<< Back to all the latest whisky news brought to you by Planet Whiskies
Distillery of the Month: December 2023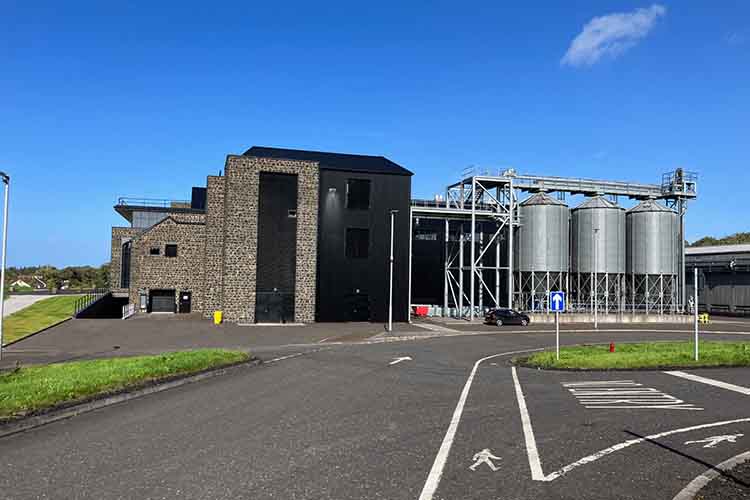 Planet Whiskies visited the new Bushmills Distillery in Northern Ireland on the 25th and 26th of September. Read our review of the experience of Bushmills and Northern Ireland at Planet Whiskies tour of Bushmills and Northern Ireland
You can also read the whole section about Bushmills Distillery at Bushmills Distillery Information on Planet Whiskies... So Bushmills is Planet Whiskies Distillery of the Month title for December 2023
Get Newsletter
Subscribe to our newsletter to get latest news, popular news and exclusive updates.