Scandinavia: Walsh Whiskey Distillery Announce Distribution Agreement With Interbrands Nordic
Walsh Whiskey Distillery And Interbrands Nordic Announce Sales And Distribution Agreement - 10th March, 2014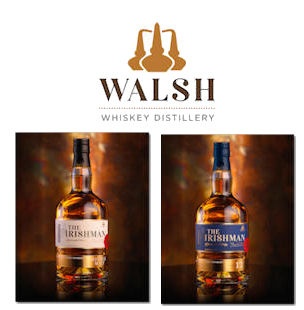 [Ireland & Scandinavia] – Walsh Whiskey Distillery and Interbrands Nordic are pleased to announce a new sales and distribution agreement, effective immediately.
Walsh Whiskey Distillery have this week announced an agreement with "Interbrands Nordic" for the exclusive distribution of "The Irishman" range of Whiskies and Liqueurs across Scandinavia . A major coup for the "Walsh Whiskey" team as "Interbrands Nordic" are one of the leading privately owned premium wine and spirits distributors operating in the Nordic region with existing premium spirit brands such as "Russian Standard Vodka", "Patron" and "Angustura" as well as "Tommasi" and "Concha Y Toro" in their wine portfolio.
Interbrands Nordic cover all channels of trade in the Nordic region from the monopolies, supermarkets, speciality shops, on-trade and importantly the regional Travel Retail sector. Under the agreement Interbrands will represent the Walsh Whiskey Distillery in Sweden, Norway, Denmark and Scandinavian Travel Retail.
Bernard Walsh, CEO of Walsh Whiskey Distillery, says "Having our brand portfolio under one roof (i.e. one group) across 3 neighbouring territories is strategically very important. It allows us build a co-ordinated approach and route to market for our brands and subsequently provide a much more cost effective distribution network. Then add to this the muscle and expertise of "Interbrands Group" and it gives our Irish Brands a serious opportunity to carve out a niche for itself". Walsh also adds, "The demand for Irish whiskey and liqueurs has never been so great".
Jan-Erik Raiha (Interbrands Nordic President) commented "We are proud and happy to give a home in Scandinavia to Walsh Whiskey Distillery. The Irishman Whiskey range will fit very well into our great portfolio of premium brands and looking very much forward to continue the introduction to our Scadinavian customers and consumers. I'm confident that our Scandinavian consumers will appreciate very much the great taste and superior quality we can offer them from our Irish partners."
About Walsh Whiskey Distillery:
Established in 1999 and based in Carlow in Ireland, the Walsh Whiskey Distillery Company (formerly/incorporating the Irishman Whiskey and Hot Irishman companies) is a leading independent producer of super-premium and ultra-premium, triple-distilled, craft, Irish whiskies. Demand for the critically acclaimed Irishman Whiskey and Writerṣ Tears brands currently exceeds supply in the 30 countries worldwide where they are distributed. Led by founder Bernard Walsh, and with a strong board of industry veterans, the company has entered a partnership with Illva Saronno to expand the business. Walsh Whiskey Distillery is in the process of developing a world-class distillery, maturing warehouses and a visitor centre at Royal Oak, Carlow in Ireland that will adhere to the best traditions of Irish whiskey distilling from its halcyon era in the 19th century. The expansion of the business will lead to increased supplies of Irishman Whiskey and Writers Tears brands from 2019 when distribution will increase to over 100 countries including China and India.
<< Back to all the latest whisky news brought to you by Planet Whiskies
Distillery of the Month: November 2023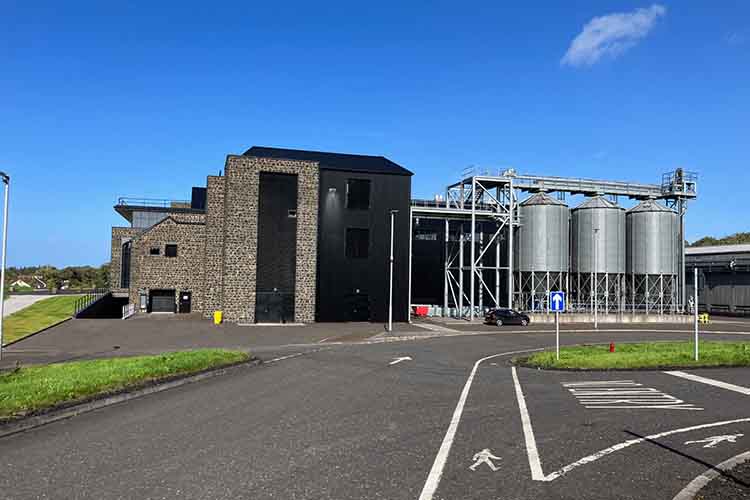 Planet Whiskies visited the new Bushmills Distillery in Northern Ireland on the 25th and 26th of September. Read our review of the experience of Bushmills and Northern Ireland at Planet Whiskies tour of Bushmills and Northern Ireland
You can also read the whole section about Bushmills Distillery at Bushmills Distillery Information on Planet Whiskies... So Bushmills is Planet Whiskies Distillery of the Month title for November 2023
Whisky Advent Calendars 2023
Get Newsletter
Subscribe to our newsletter to get latest news, popular news and exclusive updates.