Laphroaig Distillery: Celebrating 200 Years With A Rare Laphroaig® 32 Year Old
Published Date: 1st October 2015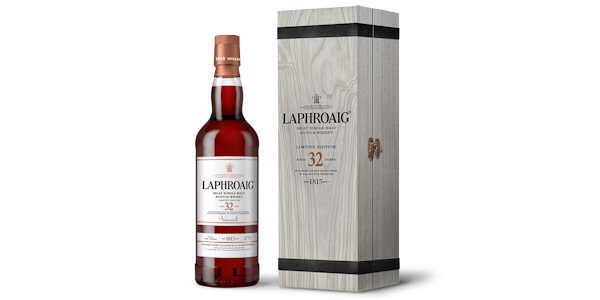 Laphroaig® Islay Single Malt Scotch Whiskycontinues to celebrate its bicentenary with the release of the Laphroaig 32 Year Old.  The very special bottling, distributed by Maxxium UK, has been aged for over three decades in a single cask type.  
Matured exclusively in a first-fill ex-Oloroso cask, the Laphroaig 32 Year Old is a whisky that has picked up all the flavours so typical of spirit laid down in ex-Sherry casks - the dark Christmas fruits, the nuts and spice, and at the same time possesses the extraordinary delicate balance common to old, excellent whiskies. It is an extremely rare and accomplished whisky.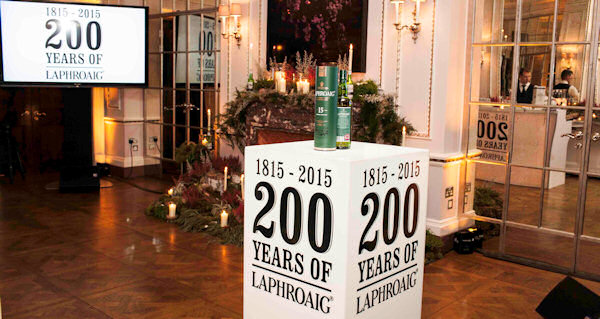 On the nose the aroma of caramelised brown sugar is predominant, with notes of dark, bitter chocolate and nutmeg leading the palate, followed by a dry and lingering sherried oak finish.  
Laphroaig 32 Year Old, an intensely rich single, malt will be available in October 2015 in selected specialist whisky retailers with a RRP of £750.00.
<< Buy Laphroaig Scottish Single Malts Whisky
Laphroaig celebrating 200 Years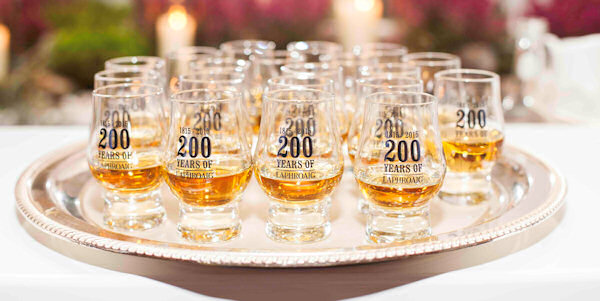 Laphroaig, the world's best-selling Islay single malt Scotch whisky is celebrating its 200th anniversary this year. In honour of that fact, the brand has made a thoroughly entertaining film, released today, as part of it's popular and brutally honest 'Opinions Welcome' campaign. The film stars a selection of locals from the distillery's home on the Island of Islay in Scotland, and their candid opinions on what Laphroaig tastes like to them personally.

The locals' wonderful remarks and opinions cover everything from 'dark salted chocolate' to 'the back of a dog's paw.' Out of all the peated malts from Islay, it is Laphroaig that attracts the most extreme reactions, as shown in the film.

Laphroaig's story is now a legendary one. A whisky that will not, nor cannot, be anything but itself, and which speaks volumes about the people who make and drink it. The influence of the Isle of Islay from which it comes, and the sea that surrounds it, makes Laphroaig truly unforgettable and inspires conversation among those that sip it.

What's clear is that Laphroaig is a complex beastie, and as such has divided opinions since 1815. If you love it, or hate it, you will certainly not be alone. And why, after 200 years, would Laphroaig have it any other way? We can all agree that there's nothing worse than drinking a whisky that doesn't make its mark. Laphroaig says hello, waves goodbye and is never forgettable.
Opinions Welcome is an open-armed invitation to all people across the internet to express their true feelings and in no uncertain terms. As Mark Twain once said, 'the public is the only critic whose opinion is worth anything at all.' Laphroaig want you to be candid, honest, and more importantly, truly creative in your opinion.
Visit the "Opinions Welcome" site to see what people really think about the world's best-selling Islay malt whisky and in a few clicks, you can custom design and submit your opinion, or simply use the hashtag #OpinionsWelcome to share your genuine opinion with the world.
<< Back to all the latest whisky news brought to you by Planet Whiskies
Distillery of the Month: December 2023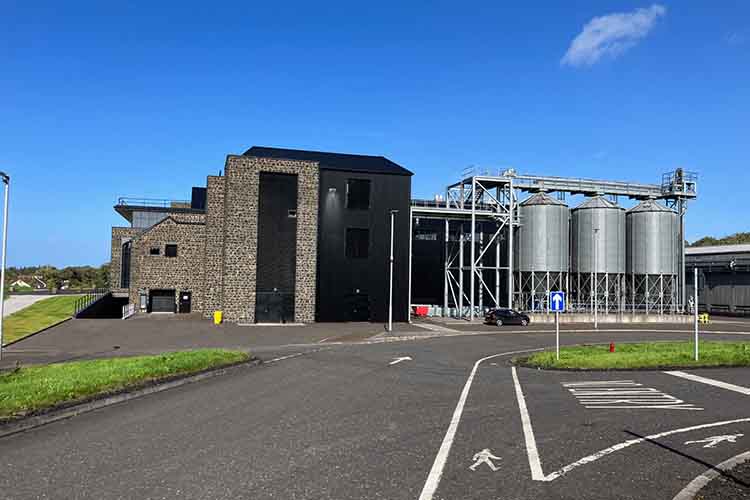 Planet Whiskies visited the new Bushmills Distillery in Northern Ireland on the 25th and 26th of September. Read our review of the experience of Bushmills and Northern Ireland at Planet Whiskies tour of Bushmills and Northern Ireland
You can also read the whole section about Bushmills Distillery at Bushmills Distillery Information on Planet Whiskies... So Bushmills is Planet Whiskies Distillery of the Month title for December 2023
Get Newsletter
Subscribe to our newsletter to get latest news, popular news and exclusive updates.