The Glenlivet | Second New Permanent Release For The Glenlivet Nàdurra Range | 9th September, 2014
Published Date: 9th September 2014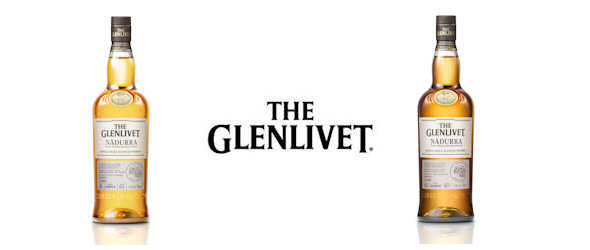 The Glenlivet has unveiled a second new permanent expression in its innovative Nàdurra range, building on its leadership of the dynamic growth of craft spirits. The Glenlivet Nàdurra First Fill Selection is drawn from casks made from American White Oak that have never before been used to mature Scotch whisky, with these casks – a popular choice of distillers at The Glenlivet since the early 1900s – imparting hints of creamy vanilla to this wonderfully rich single malt.
Bottled at cask strength, The Glenlivet Nàdurra First Fill Selection will be available around the world and including within the UK, US and Sweden, rolling out from September 2014, priced at $80. The expression will also be available in Global Travel Retail at 48% ABV.
The release follows the initial launch of The Glenlivet Nàdurra Oloroso in Travel Retail Europe earlier this year and is supported by a new cask strength edition of this expression. The Glenlivet Nàdurra Oloroso Cask Strength will also enter domestic markets, including India, Canada and Taiwan from the same month, priced at $75.
These new permanent expressions showcase the versatility and multi-layered quality of The Glenlivet, whilst meeting the growing demand for handcrafted single malt whiskies with an interesting twist. The range is crafted in small batches using traditional production methods and capturing the original passion behind George Smith's distillery. Celebrating the highly skilful traditions of whisky making at The Glenlivet, all expressions in the Nàdurra range are bottled without chill-filtration, offering the additional complexity, body and texture of a whisky that has just been drawn from the cask.
The 19th Century production methods, combined with maturation in first-fill American Oak casks, imparts The Glenlivet Nàdurra First Fill Selection with an inviting aroma of soft vanilla, fudge and sweet, ripe pears, developing into a tropical mix of pineapple, banana and citrus on the palate and leading to a refreshing finish.
Nikki Burgess, Global Brand Director for The Glenlivet comments; "Whisky enthusiasts have admired The Glenlivet for its signature smooth and fruity flavour profile for nearly 200 years so, with our Nàdurra range, we want to highlight the skill and craftsmanship behind The Glenlivet. The Glenlivet Nàdurra has long held an extra special place in the hearts of single malt whisky connoisseurs and we are confident that our new Nàdurra innovations will satisfy their increasing appetite for excellence in single malt whisky craftsmanship."
The new expression comes in refreshed packaging, first introduced in April 2014, which all future expressions of The Glenlivet Nàdurra will be released in to emphasise the handcrafted nature of the range. The design includes a prominent batch number, cask-like stamps and a more visible translation of the Gaelic word, Nàdurra – meaning natural – to illustrate the essence of the brand.
The Glenlivet Nàdurra First Fill Selection (cask strength) tasting notes
Colour: Light gold
Nose: An enticing mix of soft vanilla, fudge notes and sweet ripe pears engulf the senses
Taste: A tantalisingly tropical mix of juicy pineapple and ripe banana cut with a zesty citrus flourish
Finish: Medium and refreshing
The Glenlivet Nàdurra First Fill Selection 48% ABV tasting notes
Colour: Light gold
Nose: An abundant bouquet of sweet, soft pears and creamy vanilla fudge
Taste: A deliciously sweet mix of tropical pineapple and ripe banana coupled with a delightful citrus sparkle
Finish: Medium and refreshing
The Glenlivet Nàdurra Oloroso Cask Strength tasting notes
Colour: Bright gold
Nose: Aromas of ripe peaches, with gentle notes of cinnamon and rich fruit cake
Palate: Soft, creamy toffee, with the fruitiness of juicy sweet clementine oranges
Finish: Long and sweet, leading to a slightly dry, spicy finish
<< See the range of Glenlivet Scottish Single Malts
<< Back to all the latest whisky news brought to you by Planet Whiskies
Distillery of the Month: November 2023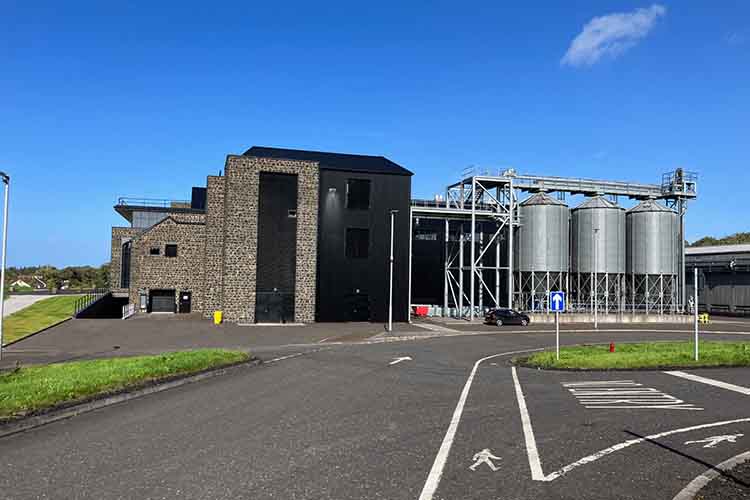 Planet Whiskies visited the new Bushmills Distillery in Northern Ireland on the 25th and 26th of September. Read our review of the experience of Bushmills and Northern Ireland at Planet Whiskies tour of Bushmills and Northern Ireland
You can also read the whole section about Bushmills Distillery at Bushmills Distillery Information on Planet Whiskies... So Bushmills is Planet Whiskies Distillery of the Month title for November 2023
Get Newsletter
Subscribe to our newsletter to get latest news, popular news and exclusive updates.