Steam into Spirit of Speyside Whisky Festival 2015: By train, vintage vehicle, canoe or All Terrain Vehicle :: 7th April, 2015
Published Date: 7th April 2015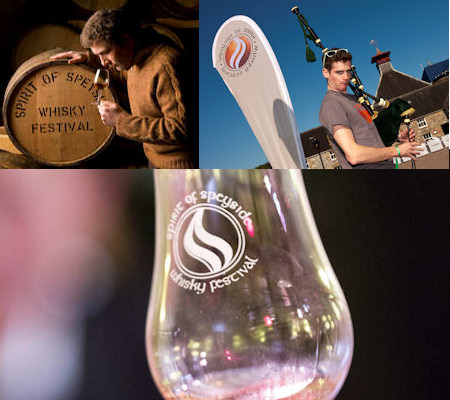 With all sorts of transport options, getting around the Speyside region during the annual whisky festival has never been so much fun!
From canoeing on a river to going off the beaten track in an unstoppable Argocat 8 wheel drive vehicle to the more genteel options of hiring a chauffeur driven vintage car or catching a ride on a steam train, there's certainly plenty of scope to get around Speyside in style.
Go with the flow and canoe down the River Spey for a journey with a difference. Paddling in pairs, canoeists will be accompanied by Spey specialist and whisky envoy Dave Craig on a journey that provides a completely different aspect of the mighty river.
The route, approximately eight miles long, includes a picnic lunch stop at Carron Bridge before continuing onwards to the iconic Telford Bridge at Craigellachie where on the riverbank, in or around a tipi, tasting of various Speyside malts takes place to mark the journey's end.
It's a fantastic way to see the river from a new angle and passing silently in canoes enhances the chances of seeing a fantastic range of birds and animals, says Dave.
"People will get to know about the river's story and it's absolutely amazing how much wildlife, in particular birdlife, you can see," he says.
All equipment is provided and no previous experience is required.
Visitors may choose to be transported back in time. Bygone Drives offers a nostalgic trip down memory lane in chauffeur-driven classic British motors dating back to the 1950s and 1960s including Bentleys and a Daimler V8.
Those who love the golden age of steam should step aboard the Strathspey Steam Railway.
Passengers can sit back and relax, taking in the picturesque scenery of the return route from Aviemore to Broomhill Station while enjoying an afternoon tea with sandwiches, scones with jam and cream, cakes, tea and coffee. There will also be whisky nosing and tasting session featuring four of specially selected SPEY from Speyside Distillery Single Malts expressions.
Or join one of the regular services on the Keith and Dufftown Railway Line, Britain's most northerly heritage railway. Enjoy a slower pace of life travelling through 11 miles of beautiful countryside, crossing the magnificent Fiddich viaduct, passing by a loch and castles, and see what wildlife you can spot on the journey on the whisky line.
Venture into the remote Glenlivet Hills on board an unstoppable 8 wheel drive Argocat All-Terrain Vehicle. By going off the beaten track, you'll learn secrets from the area's illicit whisky making past, and find out about the characters and the lengths they went to in order to evade detection by excise men.
The off-road adventure from Charlie Ironside includes picnic lunch in an atmospheric bothy, and the opportunity to walk with a cask-carrying whisky horse along one of the area's Smugglers' Trail before visiting Glenlivet Distillery which in 1824 became the area's first licensed distillery.
Spirit of Speyside Whisky Festival has a packed programme of almost 400 events celebrating all things connected to Scotland's national drink, from distillery tours and whisky tastings, and also taking in music, comedy, food, activities and arts and crafts.
Spirit of Speyside Whisky Festival takes place from April 30 to May 4, 2015.  Visit www.spiritofspeyside.com to buy tickets and follow the Festival at www.facebook.com/WhiskyFestival or www.twitter.com/spirit_speyside
Read more about The Spirit of Speyside Whisky Festival 2015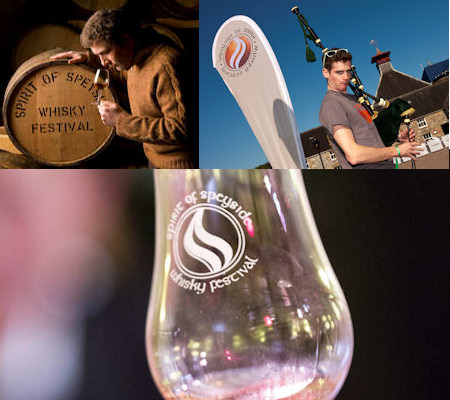 << Back to all the latest whisky news brought to you by Planet Whiskies