Enjoy a dram with friends this Burns Night with a whisky from the Isle of Arran | 11th January, 2015
Published Date: 11th January 2015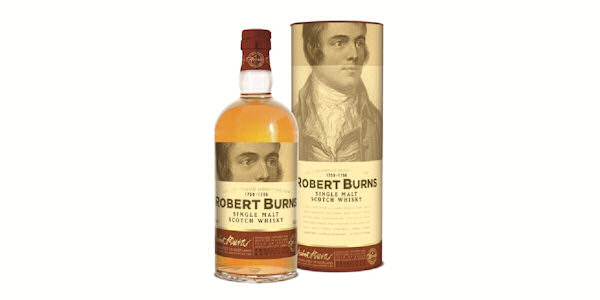 With Christmas a distant memory, Burns Night offers the chance to shake off the winter blues and gather with friends to celebrate the dark nights of January drawing to a close. No Burns Night celebration is complete without a dram to toast Scotland's most famous poet, and well-known lover of whisky.
The Robert Burns Single Malt from award-winning Scotch whisky producer, Isle of Arran Distillers, is the only whisky endorsed by the World Robert Burns Federation, making it the clear choice on the 25th January.
James MacTaggart, Arran's master distiller, said: "With this expression of the Robert Burns Single Malt we are extremely proud to have created a drink to honour Scotland's most famous son."
"Sweet and creamy with notes of honey and toffee-glazed pecans, it's mellow tones lend themselves to whisky cocktails while it's nuanced flavour means it's also delicious enjoyed on its own over ice.
"This makes the Burns Malt perfect for those throwing more alternative Burns Night celebrations that don't necessarily stick to the bag pipes, haggis and Selkirk Grace model. In the inclusive spirit of Burns Night, it's a dram that welcomes newcomers to whisky without sacrificing depth of flavour."
Robert Burns was born just across the water from Arran in Ayrshire, and the Isle of Arran Distillers is a patron of the Robert Burns World Federation.
Retailing at £29.99, the Robert Burns Single Malt is available to buy online at www.arranwhisky.com and in specialist whisky stores.
<< Back to all the latest whisky news brought to you by Planet Whiskies