Spirit Of Speyside 2015 :: Overseas workers add an international mix to Scotland's national drink - 1st April, 2015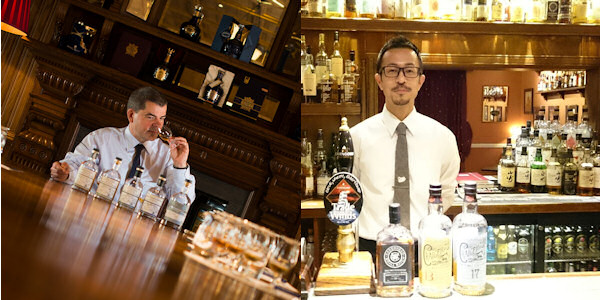 Photos of Boa Andersson and Tatsuya Minagawa
The global appeal of Scotch whisky has added an international dimension to Scotland's national drink.
Connoisseurs of whisky from all over the world have made Speyside their home because of their love of drams and their desire to work in the industry.
They will be among the whisky experts welcoming the many thousands of visitors from all over the world that descend upon the area for its famed Spirit of Speyside Whisky Festival.
The Speyside region - home to more than 50 distilleries - will undergo a population boom  from April 30 to May 4 when visitors will enjoy the very best in Scotch whisky, as well as having opportunities to explore the area on foot with guided walks, visit exhibitions, sample fantastic locally produced food and dance the night away at evening ceilidhs.
Boa Andersson (54) swapped Malmo in Sweden for Speyside because of a desire to broaden his knowledge of quality drinks.
He worked in the wine and spirits trade in his native Sweden for 20 years before the opportunity arose to visit Scotland to study whisky making with the Institute of Brewing and Distilling.
During the course, he landed a job with drinks firm Chivas Brothers, spending a year at Aberlour Distillery before joining Strathisla four seasons ago, where he is visitor centre supervisor.
He loves his role which brings him into contact with people from all over the world - including fellow Swedes.
Boa says: "When Swedes turn up I speak to them if I'm around, or the guides mention that they have a Swedish 'boss'.
"They often find it surprising and say they are a bit envious, and that I must have the best job in the world.  I reply, 'I pinch myself once a week to see if I am dreaming to work at a place like Strathisla, the oldest and most picturesque distillery in the Scottish Highlands'.
"My passion is to meet people and inform and educate them and to try to tell the art of whisky production so that everyone understands. We make sure that we give our visitors a safe, informative and enjoyable visit at our distillery. I enjoy meeting people from all over the world with the same passion for quality."
Behind the bar of the Highlander Inn in Craigellachie you'll find Japanese whisky expert Tatsuya Minagawa (45).
Tatsuya's interest in whisky began when he was 18 years old and took up bar work in Kyoto and he moved to Scotland to learn more about the country and its spirit, which he had become so passionate about.
He was working in Edinburgh when he was lured to Craigellachie and the Highlander Inn. After six years at the Speyside hotel, he left to tour Europe as an ambassador for a whisky firm, further expanding his knowledge and skills.
He returned to the familiar surroundings of the Highlander Inn last month (January), warmly welcomed back into the fold by owner and manager Duncan Elphick.
Mr Elphick has good links with Japan and visits the country a couple of times a year. The hotel boasts one of the largest selections of Japanese whiskies outside south-east Asia, in addition to stocking a very wide range of Scotch malt whiskies.
Duncan says: "Tatsuya is a highly skilled and knowledgeable whisky professional and converses with Japanese people more easily than I can!
"He is very well known throughout Europe so he is a tremendous asset and we're delighted to have him back."
The five day whisky festival boasts a packed programme of events taking place in various locations around Speyside, with a range of activities to suit everyone's tastes. Visitors will have the opportunity to take distillery tours – including several not usually open to the public - and taste rare and valuable malts.
They will also be able to enjoy music and crafts, folklore, tours and dining experiences.
To find out more and to buy tickets for events in the 2015 Spirit of Speyside Whisky Festival programme visit www.spiritofspeyside.com
The festival is also active on social media. Visit www.facebook.com/WhiskyFestival or www.twitter.com/spirit_speyside.
<< Read more about Spirit of Speyside 2015
<< Back to all the latest whisky news brought to you by Planet Whiskies
Distillery of the Month: November 2023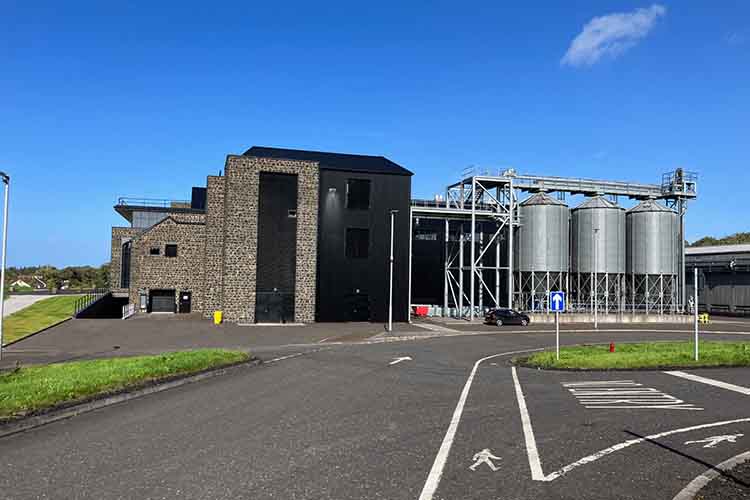 Planet Whiskies visited the new Bushmills Distillery in Northern Ireland on the 25th and 26th of September. Read our review of the experience of Bushmills and Northern Ireland at Planet Whiskies tour of Bushmills and Northern Ireland
You can also read the whole section about Bushmills Distillery at Bushmills Distillery Information on Planet Whiskies... So Bushmills is Planet Whiskies Distillery of the Month title for November 2023
Get Newsletter
Subscribe to our newsletter to get latest news, popular news and exclusive updates.