Makers' Mark | A taste of Kentucky in Edinburgh: The Maker's Mark Treasure Trove cocktail nights - 20th November, 2014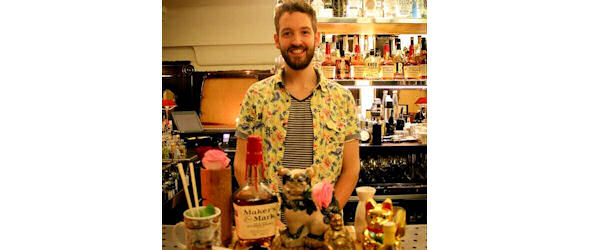 Discerning drinkers of Edinburgh will have the chance to taste The Hanakotoba Punch, a unique cocktail serve cooked up by Tim Pryde from The Voodoo Rooms, winner of the Maker's Mark Bartender Trove cocktail competition. Premium bourbon Maker's Mark has collaborated with competition winner Tim Pryde to give bourbon fans the chance to experience his creative cocktail The Hanakotoba Punch for two weeks only.
On selected nights between 24th November and 4th December, cocktail lovers will immerse themselves in the world of handcrafted bourbon, Maker's Mark. They will be able to discover, nested in a Treasure Trove, all the ingredients that compose the Japanese-inspired serve which is made using Umeshu liqueur and hibiscus blossom cordial. They will also have the opportunity to chat to the experienced bartender and his team, who are renowned for their quirky and inventive mixology skills, and discover more about his inspiration and the story behind the drink.
The Maker's Mark Bartender Trove, which was launched in 2013, inspired a first-of-its-kind collection of bar wares and prized treasures from across the UK bartending scene. The competition reflected the precise craftsmanship of Maker's Mark, from the hands-on 19 barrel production process to the inclusion of red winter wheat, which results in a smoother bourbon.
Maxxium UK's Mixxit Manager, Amanda Humphrey says: "The Maker's Mark Bartender Trove provided the perfect platform to inspire bartenders to get creative with this iconic and coveted bourbon. The competition challenged them to think on their feet, incorporating unusual and precious ingredients while keeping Maker's Mark at the heart of their creations and we're delighted that Bourbon lovers in Edinburgh will be able to discover this unique Bourbon"
In addition, consumers ordering the serve will be invited to tweet a picture of the cocktail using #makersmarktrove to be in with a chance to win an exclusive set of Maker's Mark gifts.
The Maker's Mark Treasure Trove cocktail nights will take place on Monday 24 November – Thursday 27 November and Monday 1 December – Thursday 4 December at The Voodoo Rooms, 19a W Register St, Edinburgh EH2 2AA
<< Back to all the latest whisky news brought to you by Planet Whiskies
Distillery of the Month: December 2023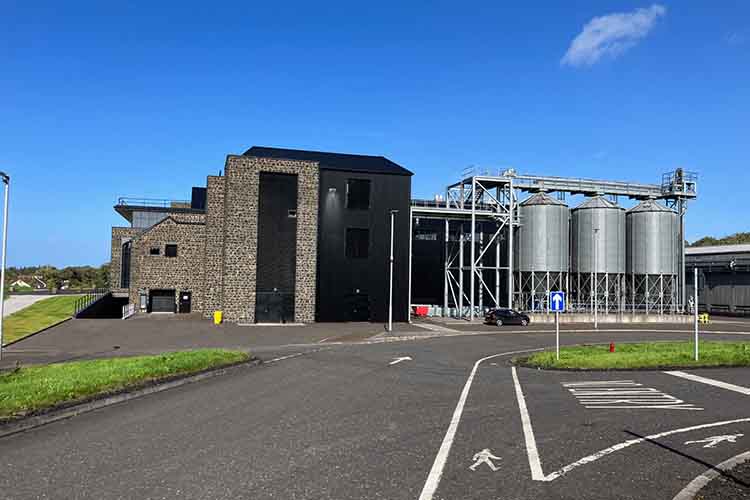 Planet Whiskies visited the new Bushmills Distillery in Northern Ireland on the 25th and 26th of September. Read our review of the experience of Bushmills and Northern Ireland at Planet Whiskies tour of Bushmills and Northern Ireland
You can also read the whole section about Bushmills Distillery at Bushmills Distillery Information on Planet Whiskies... So Bushmills is Planet Whiskies Distillery of the Month title for December 2023
Get Newsletter
Subscribe to our newsletter to get latest news, popular news and exclusive updates.