Introducing Chivas 12 'Made For Gentlemen' By Bremont: A Celebration Of Craftsmanship, Style And Generosity
Published Date: 22ns September 2014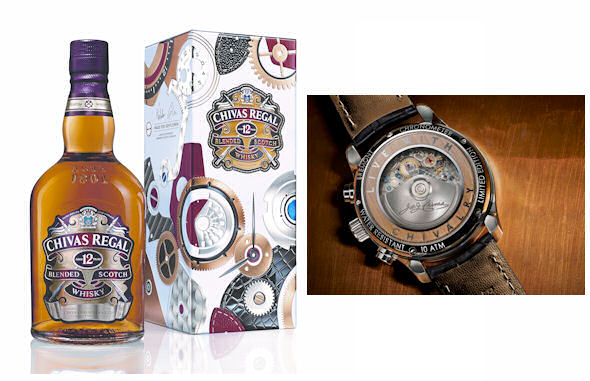 Chivas Regal, the world's first luxury Scotch whisky, has collaborated with award-winning luxury British watch brand, Bremont, to create the next installment of its much sought-after Made for Gentlemen Limited Edition collection, available globally from this month.
This year's Made for Gentlemen collaboration also sees the release of additional collectors' items in the form of 12 Chivalry watches, created by Bremont and Chivas to celebrate excellence and precision in luxury.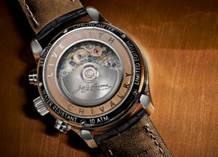 In keeping with Chivas Regal's spirit of generosity, the exclusive Bremont 'Chivalry' watches will be auctioned for charities around the world. Admirers of luxury watches and whisky will have the opportunity to bid for one of these watches by participating in an online auction taking place from 22nd October - 9th November 2014 on www.chivas.com/bremont, with proceeds being donated to The Prince's Trust Enterprise Programme.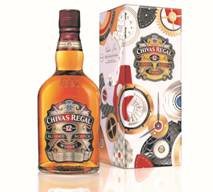 The Chivas 12 Made for Gentlemen by Bremont limited edition gift tin – which will be available domestically and in Travel Retail from September 2014 – houses a bottle of Chivas 12 and features deconstructed watch elements to showcase the elegant and complex engineering of Bremont chronometers. The polished steel Bremont 'Chivalry' watch, features a piece of oak cask used in the maturation of whiskies for Chivas Regal, the signature of James and John Chivas etched on the rotor of the timepiece and the Chivas crest subtly embossed on the dial. An engraved copper plate, taken from a retired Scotch whisky copper still, sits on the leather presentation pouch.
Richard Black, Global Brand Director for Chivas Regal says: "Over the last three years, The Chivas Made for Gentlemen series has gone from strength to strength, resonating with modern gentlemen around the world who demand substance and style from luxury experiences and products. With this latest edition, we're celebrating not only the style and handcrafted quality of Chivas and Bremont, but also the spirit of generosity for which John and James Chivas were renowned, and that is increasingly valued in today's competitive world. We're delighted with the exquisite designs and we're confident that Chivas 12 Made for Gentlemen by Bremont will be well received by discerning whisky fans around the world."
Nick English, Co-Founder of Bremont, adds: "For me, the collaboration with Chivas was a genuine meeting of minds. We are all dedicated and passionate about keeping traditions of craftsmanship alive and we are also focused upon leaving a positive legacy. Bremont watches are 'Tested Beyond Endurance' and Giles and I have been blown away by the level of skill that Chivas Master Blender, Colin Scott, deploys in channeling nature and time in blending their Scotch whiskies."
The collaboration between Chivas Regal and Bremont highlights the shared synergy between the two luxury British icon brands, both of which were inspired by brothers and have gone on to become global successes, admired throughout the world for their quality, craftsmanship and timeless style.
<<To see the history and buy whiskies from Chivas Brothers
<< Back to all the latest whisky news brought to you by Planet Whiskies
Distillery of the Month: November 2023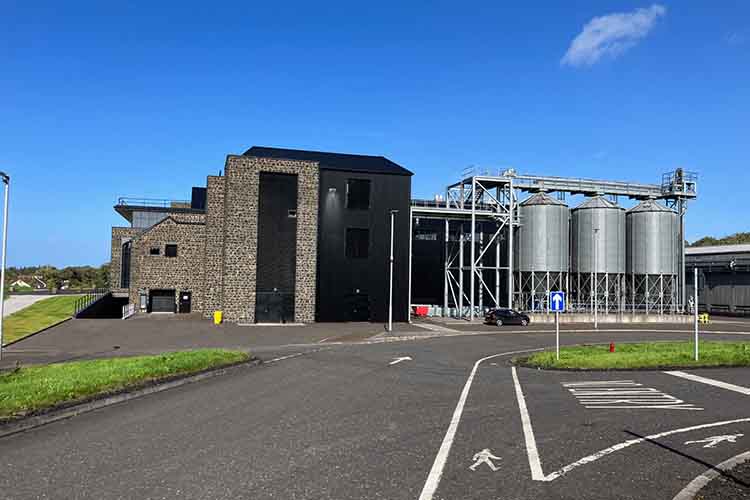 Planet Whiskies visited the new Bushmills Distillery in Northern Ireland on the 25th and 26th of September. Read our review of the experience of Bushmills and Northern Ireland at Planet Whiskies tour of Bushmills and Northern Ireland
You can also read the whole section about Bushmills Distillery at Bushmills Distillery Information on Planet Whiskies... So Bushmills is Planet Whiskies Distillery of the Month title for November 2023
Get Newsletter
Subscribe to our newsletter to get latest news, popular news and exclusive updates.