Spirit Of Speyside 2014 | Distilleries Celebrate Drams As They Open Their Doors At Spirit Of Speyside Whisky Festival - 3rd April, 2014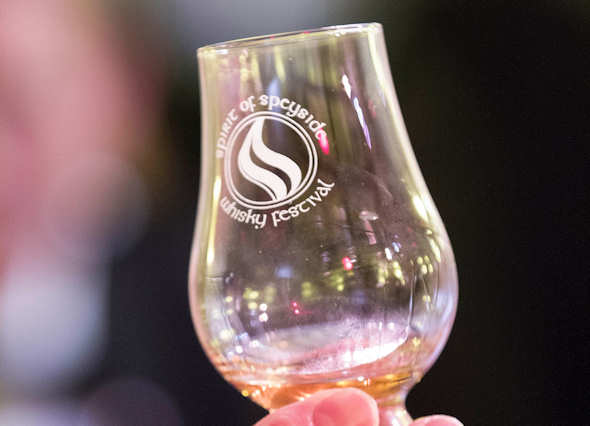 Many glasses will be raised to Scotland's famous whisky region when the Spirit of Speyside Whisky Festival kicks off next month – and some of the toasts will take place in venues which are opening their doors to the festival for the first time.
Many of the most popular activities taking place during the festival from May 1 to 5 are tours and distillery tastings, and some of the hottest tickets are for venues which are not usually open to the public.
James Campbell, chairman of the Spirit of Speyside Whisky Festival, says, "Distillery tours are always quick to sell, but demand has been particularly high this year. We have even more distilleries taking part in the festival in 2014, which probably reflects the increase in production that we have seen on Speyside in recent times.
"For some venues it will be the first time that they have taken part in the Festival – indeed some of them have never even opened to the public before – so naturally visitors want to be the first to see what's inside and learn about what's made there.
"It's great that so many distilleries are going beyond offering a standard tour. They have put together some excellent events which will give visitors access to key people involved in creating the spirit, and are offering the tours to small groups so there will be the feeling of it being a very exclusive event."
Glen Keith, which reopened in June 2013 following an extensive refurbishment, will be offering manager's tours and tastings as it invites the public to view the results of its modern revamp. Manager Graeme Cruickshank will also be inviting visitors to try Glen Keith's single malt.
Roseisle, Speyside's newest distillery, will be opening its doors for the first time and exclusively during the festival. In a rare opportunity to step inside the distillery – the first one built by Diageo in over 30 years - guests will be guided by the manager who will share its story. The in-depth tour will end with the chance to sample a range of whiskies from the Diageo portfolio.
Tormore Distillery will also be welcoming visitors, and they will have the chance to sample its recently launched Tormore 14 Year Old and Tormore 16 Year Old Non Chill Filtered single malt. There will be an opportunity to venture on a tour with Tormore's manager Neal Corbett: he will share the story of the distillery, which was one of the first built on Speyside after WWII.
Tamdhu, which featured at last year's festival for the first time, is set to return this year for one day only with VIP tours of the distillery on offer. Distillery workers will conduct guided show rounds, providing visitors with a slice of their knowledge from Tamdhu's birth in 1897 to its current day practices. Visitors will have a chance to go behind the scenes of the distilling process before they try a dram for themselves, with sample from a handpicked single cask.
Glenburgie Distillery will also be offering touring and tasting sessions. The distillery which was founded in 1810 under a different name and became known as Glenburgie in 1878, will provide visitors with an insight into the distillery's history before allowing them to experience the site including the barley, distillery and the warehouse. The event will round off with a tasting of the distillery's famous whiskies in the Old Custom's House which includes an extra special dram.
The Spirit of Speyside Whisky Festival is a key event in Scotland's Homecoming 2014 calendar, and will start Whisky Month – a four week national celebration of Scotland's world class food and drink. Tickets for all events in the 2014 Spirit of Speyside Whisky Festival programme can be bought via the website – www.spiritofspeyside.com The Festival is also active on social media – facebook.com/WhiskyFestival and @spirit_speyside on Twitter. The website also offers an abundance of accommodation options in the area.

Read about The Spirit of Speyside Whisky Festival 2014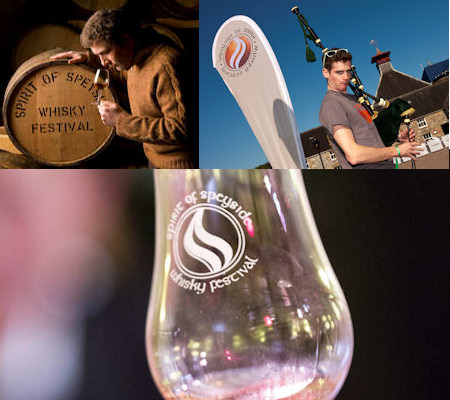 << Back to all the latest whisky news brought to you by Planet Whiskies