DECADENCE DEFINED: Introducing The Macallan Rare Cask
Published Date: 25th July, 2015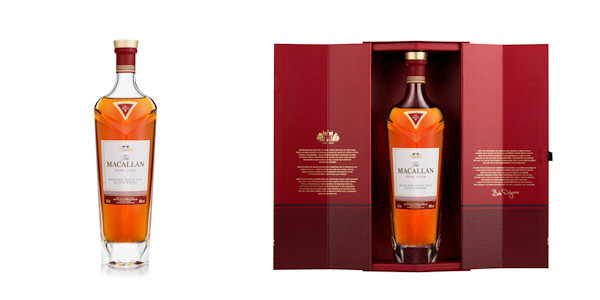 Since 1824, The Macallan name has been a guarantee of unrivalled craftsmanship and quality.  And now there is a new whisky bearing this name; a single malt born from this unwavering endeavour.  This is Macallan Rare Cask, the embodiment of our obsession. 
Rare Cask is crafted by our Master Whisky Maker from a small proportion of maturing casks at The Macallan distillery.  These casks are handmade from Spanish and American oak; and are the best in the business.   Wood defines the flavour of The Macallan, with over 60% of the character comes from the cask it is aged in.  But as the name suggests, there is more to this story.  Rare Cask is truly rare.  This rarity comes from the fact that some of the casks used in the creation of this whisky will never be used again. 
The Macallan Rare Cask captures a true decadence; its creation goes beyond any other Macallan whisky and its rarity is absolute. It is a single malt of such diversity and intricacy it challenges the very conventions of whisky creation.  It is almost a reinvention by design, but yet The Macallan at its core. 
Bob Dalgarno, the Master Whisky Maker is responsible for creating Rare Cask, testing his knowledge and skill to create a whisky worthy of The Macallan name.  "Rare Cask is about firstly identifying a selection of casks which can truly be called rare.  Each of the cask styles result in different character, so each imparts their own distinct influence on the final whisky." 
With a rich mahogany red hue, The Macallan Rare Cask showcases two of The Macallan's greatest strengths, exceptional oak casks and natural colour, which are combined with knowledge, skill, passion, commitment and creativity.  A whisky produced through meticulous dedication to wood.  Some would call this an obsession. We call it The Macallan. 
The Macallan Rare Cask is available from specialist whisky retailers including The Whisky Shop and has a RRP of £200.
<< View Single Malt Whiskies in The Macallan range
<< Back to all the latest whisky news brought to you by Planet Whiskies