Bikers at Europe's biggest Harley-Davidson rally get a taste for the Cairngorms with newly launched Speyside Distillery's Beinn Dubh whisky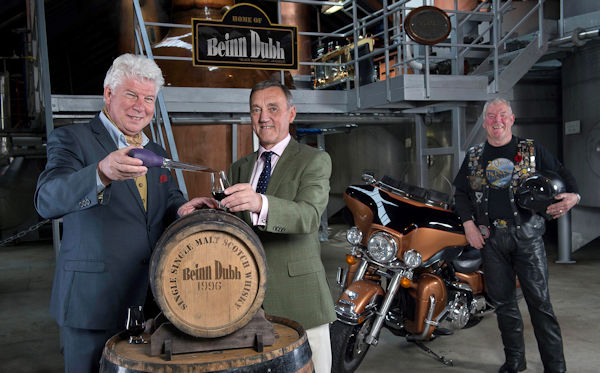 Bikers at Europe's biggest Harley-Davidson rally get a taste for the Cairngorms with newly launched Speyside Distillery's Beinn Dubh whisky
Over 3,000 bikers will descend on the Highlands for Europe's biggest Harley-Davidson rally next weekend – and Speyside Distillery will be raising a toast to their arrival with the launch of a new whisky bottled in their honour.
Speyside Distillery has specially selected and released two limited editions of its ruby black Beinn Dubh single malt to celebrate the 20th anniversary of the Thunder in the Glens event, which takes place from August 25 to 28 in Aviemore.
Beinn Dubh – which has established itself as the local whisky of the Cairngorms - was launched at last year's rally to rave reviews and since that time has gone on to exceed expectations by breaking into a number of international markets.
The first of the limited edition releases is a 20-year-old single malt of only 200 bottles which has been taken from Speyside Distillery's rare and limited stock of vintage single malt. The second is a 20th anniversary single malt with commemorative label. Demand for the bottles has been phenomenal, and stocks are running out quickly.
Speyside Distillery's chief executive officer John Harvey McDonough says, "The feedback we received on Beinn Dubh from people gathered at Thunder in the Glens last year was that it was an excellent dram.
"They clearly enjoyed it – many bottles were sold over the weekend – and we wanted to build on the partnership by doing something very special for the 20th anniversary year.
"We have a limited stock of vintage malts, but we felt that there would be no better reason to make some available than to mark a milestone for an event that has had such a huge impact on the local area over the years."
Beinn Dubh translates from Gaelic as black mountain. This is the name that some people use to refer to Ben Macdui – the highest peak in the Cairngorm mountain range – because of its spooky and mysterious atmosphere.
The ruby black colour is Speyside Distillery's tribute to the landmark and celebrates the special area of the Highlands that it calls home.
Thunder in the Glens rally co-ordinator George McGuire says that Harley-Davidson enthusiasts from all over Europe will be arriving in the Cairngorms later this month.
He adds, "As this is a landmark year for us the rally will be the biggest yet, with around 3,000 people due to attend. Many of our members have been eagerly waiting for the opportunity to advance purchase this commemorative special edition.
"We were among the first people anywhere in the world to sample Beinn Dubh when it launched last year and we thought then it would be the start of a long-lasting relationship. We are beyond delighted that the distillery has sought to recognise this friendship by releasing some of its rarest whisky."
In addition to the release of these limited editions, Speyside Distillery is sponsoring volunteer recognition awards during which the contribution of helpers who give up their time to make the event a success will be honoured.
Beinn Dubh's taste is deep and dark: rich fruits, currants and chocolate dominate at first, but these gradually give way to both bitterness and sweetness.
The 20-year-old single malt Beinn Dubh Thunder In The Glens 2016 is priced at £150 while the 20th Anniversary single malt is £56. Very few bottles are available, but can be ordered directly from karenann@speysidedistillers.co.uk
For further information about Beinn Dubh, visit www.beinndubh.com or follow Beinn Dubh on Twitter @BeinnDubhWhisky
<< Back to all the latest whisky news brought to you by Planet Whiskies
Distillery of the Month: December 2023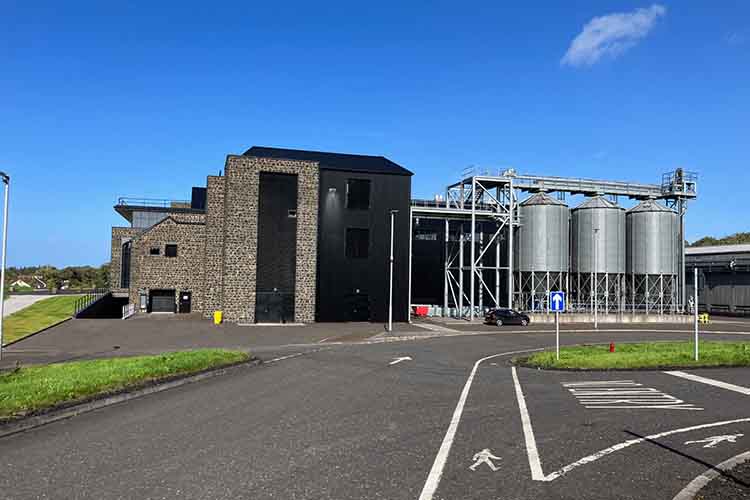 Planet Whiskies visited the new Bushmills Distillery in Northern Ireland on the 25th and 26th of September. Read our review of the experience of Bushmills and Northern Ireland at Planet Whiskies tour of Bushmills and Northern Ireland
You can also read the whole section about Bushmills Distillery at Bushmills Distillery Information on Planet Whiskies... So Bushmills is Planet Whiskies Distillery of the Month title for December 2023
Get Newsletter
Subscribe to our newsletter to get latest news, popular news and exclusive updates.