Ballantine's Launches the latest Online Film 'Ben Mead's Art of Drumming'
Published Date: 3rd April 2014
Ballantine's unveils the latest in a series of global films, harnessing innovative new filming techniques to create stunning visualisations of the shapes and sight of sound

Ballantine's, the world's No 2 Scotch whisky, today launches a new online film featuring London based drummer and musician Ben Mead, as he embarks on an eye-catching and innovative experiment to capture the shapes, patterns and skills that define his art form. The unique film utilises innovative techniques to literally capture 'The Art of Drumming' through the use of LED 'light trails' on Ben's drumsticks – capturing on film, live and without the use of after effects, the intensity, passion and artistry which drives the self-fulfilment of musicians and artists like him.
'Ben Mead's Art of Drumming' is the latest instalment in what will become an extended series from around the world, featuring artists, creators and innovators from all walks of life who define Ballantines' mantra of 'Stay True' - which applauds conviction, self-belief and authenticity. The films showcase these protagonists as they undertake a host of creative experiments that define their 'Stay True' stories, bringing them to life in a way that is both unique and engaging. These films will all be available to view through a dedicated platform, www.staytruestories.com.
This production follows Mead, the star of Ballantine's recent TV commercial 'The Drummer', as he discusses his life story, philosophy and approach to creativity and music during a day in his life around his hometown of East London. The climatic finale of the film features the experiment itself, which was created by Mead, Ballantine's and a host of technical experts and artists.
Taking its cue from 'light painting' in stills photography which has existed for many years, the experiment set out to create a new process as close to 'in-camera' as possible. This process could be previewed in real-time by Ben, allowing him to merge drum patterns with visually stunning shapes and outlines, seeing how different music styles look in space.
This unique piece follows on from 'Kilian Martin's Carmen', a film collaboration between Ballantine's and renowned freestyle skateboarder Kilian Martin, which fused his unique 'Stay True' story - steeped in the application of artistic movement and creativity to his boarding - with a reinterpretation of Bizet's classic opera 'Carmen'. Future films are also now in pre-production across three continents.
Ben Mead on the film: "Drumming, rhythm and creativity is something I've always been passionate about. I think creativity in music is not only something you hear or something you feel, but it's also something you see. Taking part in this experiment and being able to physically see the way that I see drumming in my own head was so rewarding."
Peter Moore, Global Brand Director for Ballantine's commented:
"We're so pleased to be continuing our working relationship with Ben and to help realise this experiment to visualise the art of drumming. Ben is the perfect embodiment of 'Stay True' and being able to see rhythm as he sees it is a unique and innovative spectacle."
"We've seen a huge appetite for these types of films from our fans around the world, featuring authentic creators such as Ben and Kilian. Through Staytruestories.com, we can deliver a wealth of global content that continues to bring Stay True to life for Ballantine's on a long-term basis."
The film is the next in a series from around the world, which can all be viewed at: www.staytruestories.com
<< Back to all the latest whisky news brought to you by Planet Whiskies
Distillery of the Month: December 2023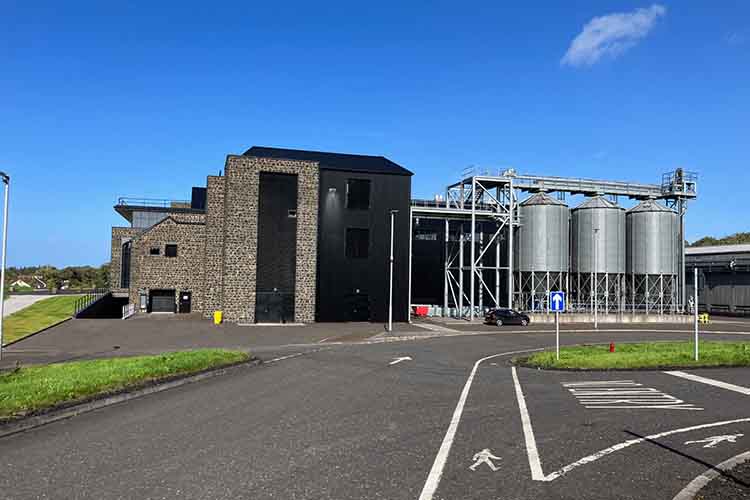 Planet Whiskies visited the new Bushmills Distillery in Northern Ireland on the 25th and 26th of September. Read our review of the experience of Bushmills and Northern Ireland at Planet Whiskies tour of Bushmills and Northern Ireland
You can also read the whole section about Bushmills Distillery at Bushmills Distillery Information on Planet Whiskies... So Bushmills is Planet Whiskies Distillery of the Month title for December 2023
Get Newsletter
Subscribe to our newsletter to get latest news, popular news and exclusive updates.