BenRiach Extends Its New Heavily Peated Range With 18 Years Old Latada
Published Date: 3rd September 2015
From the heart of Speyside, BenRiach today (September 3, 2015) launches Latada, a brand-new limited edition 18 years old peated single malt finished in Madeira casks.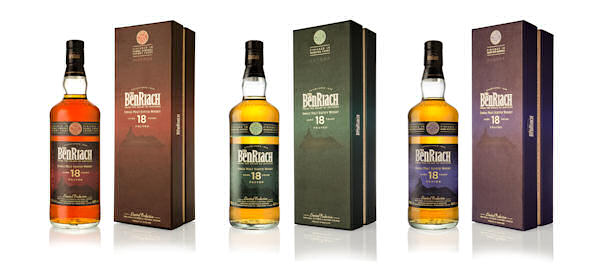 It's the Elgin distillery's third offering in its range of peated wood finishes, joining the BenRiach Albariza and Dunder on the shelves.  
Bottled at 46% abv, at natural colour and non chill filtered, Latada is distilled from peated malted barley matured in American oak casks before enjoying a finishing period in fine Madeira casks selected by Master Distiller Billy Walker.  
The unusual name comes from the traditional "Latada" or trellised vine system on the island of Madeira where the vines are laid out horizontally above the ground on low trellises.  
This unusual single malt cleverly combines the distinct and contrasting aromas and flavours associated with richly-peated malt whisky and the elegant style of wood selected for final maturation.  
Tasting notes:  
Colour: Rich antique gold.  
Nose: Torrents of campfire peat smoke infuse heather honey and ripe pear. Hints of cantaloupe and candied citrus add to a luscious, crisp balance.  
Taste: A mouth-watering sweet peat character floods through delicious ripe fruit syrup. Dried apricots combine with warm oak spices and gentle citrus zest, giving a contrasting depth to the long finish.  
The heavily peated range continues to be warmly welcomed worldwide, showing there is strong demand for our innovative peated cask finishes.  
In this case, the Madeira casks bring remarkable depth and balance to the whisky; Latada intriguingly pairs the earthy, smoky notes of peat with delicate hints of pear, honey and citrus, making a stunning, luscious dram. It's one to savour on a cool autumn evening, perhaps accompanied by some fine dark chocolate.  
With only 4,001 bottles in this unique bottling, BenRiach Latada will be available from whisky specialist shops.  
See all the Single Malts Whiskies from BenRiach Distillery
Read more about the history and see contact details for BenRiach distillery
<< Back to all the latest whisky news brought to you by Planet Whiskies
Distillery of the Month: November 2023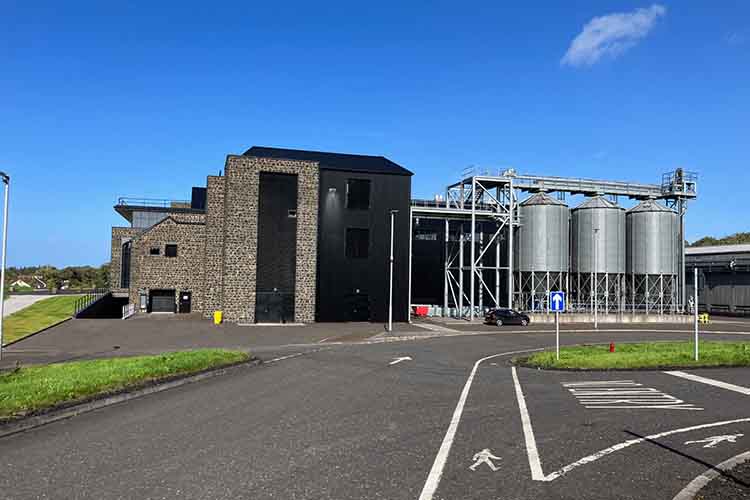 Planet Whiskies visited the new Bushmills Distillery in Northern Ireland on the 25th and 26th of September. Read our review of the experience of Bushmills and Northern Ireland at Planet Whiskies tour of Bushmills and Northern Ireland
You can also read the whole section about Bushmills Distillery at Bushmills Distillery Information on Planet Whiskies... So Bushmills is Planet Whiskies Distillery of the Month title for November 2023
Get Newsletter
Subscribe to our newsletter to get latest news, popular news and exclusive updates.