Exel Wines to Host Home of Whisky Festival at Salutation Hotel, Perth on 3rd May
Published Date: 9th April, 2014

Exel Wines is to host the first ever whisky festival in Perth with the support of Homecoming Scotland 2014. The Home of Whisky Festival will take place in the Salutation Hotel, Perth on Saturday 3 May between 12-5pm.
Perthshire has long had a love affair with the 'water of life', As one of Scotland's great whisky producing regions, it is home to both the country's smallest distillery, Edradour as well as Scotland's oldest, Glenturret, with many other notable distillers to be found on the Perthshire whisky trail.
Cabinet Secretary for Food and Drink, Richard Lochhead said: "Whisky is one of Scotland's most iconic products and, with a number of great distilleries in Perthshire, the Fair City is the perfect location for a festival celebrating our national drink. The master classes and tasting sessions on offer in the first ever Home of Whisky Festival are the perfect opportunity to enjoy and learn about Scotland's finest during Homecoming Whisky Month in May."
Where better to hold a whisky festival thought Dianne Barrie, Company Administrator at Exel Wines, "It came out of a discussion I was having with Peter McKay, UK Sales Manager at the Scottish Liqueur Centre who was in our shop on 47 South Street a few months back. We were talking about Perth's rich whisky-making heritage and the idea of hosting a whisky festival in the city seemed like a great way to celebrate this. When I got back to the office I put the idea to my colleagues who liked it too and the rest, as they say, is history!"
Russell Wallace, General Manager added, "Exel Wines is delighted to be hosting a whisky festival in Perth with the support of Homecoming Scotland 2014. The Home of Whisky Festival will showcase not only the whisky industry in Perthshire, but also throughout Scotland, giving those attending an opportunity to sample some of the best whisky Scotland has to offer and learn more about whisky production and distribution across the globe."
As well as having the opportunity to taste some fine drams from distilleries and independent bottlers across the country, part of the day's event will include a number of in-depth master classes led by some of the most notable names in the whisky industry. With free dram tokens, a free tasting glass and some of the most knowledgeable whisky experts in the industry, this festival is set to be both informative and enjoyable.
Established in 2009, Exel Wines has gone from strength-to-strength over the years to become one of the UK's largest online retailers of wine, whisky, craft beer and spirits (www.exelwines.co.uk). With a retail outlet based on 47 South Street, it is also Perth's leading whisky retailer offering both the wine and whisky enthusiast a little treasure trove of delights, including many rare and collectable bottles.
For more information about Home of Whisky Festival and to purchase tickets visit: http://homeofwhisky.exelwines.com/
<< Back to all the latest whisky news brought to you by Planet Whiskies
Distillery of the Month: November 2023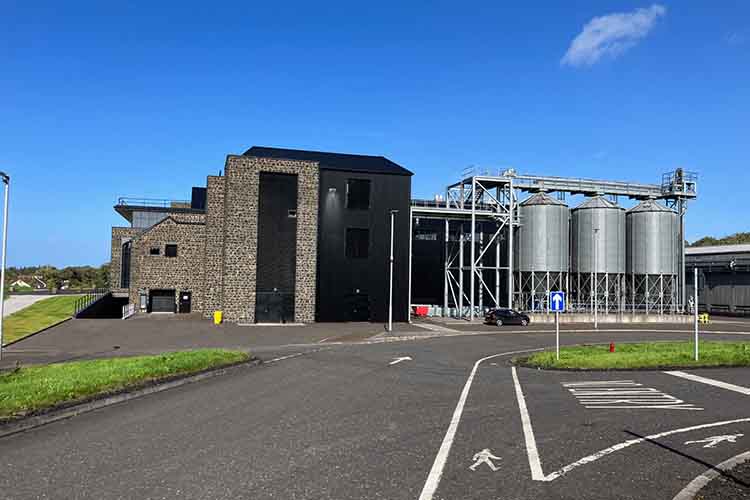 Planet Whiskies visited the new Bushmills Distillery in Northern Ireland on the 25th and 26th of September. Read our review of the experience of Bushmills and Northern Ireland at Planet Whiskies tour of Bushmills and Northern Ireland
You can also read the whole section about Bushmills Distillery at Bushmills Distillery Information on Planet Whiskies... So Bushmills is Planet Whiskies Distillery of the Month title for November 2023
Whisky Advent Calendars 2023
Get Newsletter
Subscribe to our newsletter to get latest news, popular news and exclusive updates.