Finalists of Wild Turkey® Bourbon's UK Cocktail Competition Announced: 9 Finalists for its Third Annual Competition
Published Date: 20th July 2015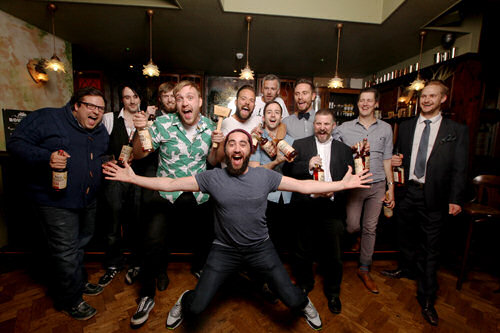 After searching the length and breadth of the country, Gruppo Campari's Wild Turkey® Bourbon has announced the 9 finalists for its third annual UK Cocktail Competition. The bartender who most impresses the judges at the final will not only earn the 2015 Title, but will go on the trip of a lifetime; visiting the home of the world famous Kentucky brand, before making a pit stop in New York City to sample some of the worlds best bars.
The search for the crowning cocktail will be judged on the 12th of August in East London by 2014 winner Joshua Reynolds, Bar Life UK, as well as a special, yet to be announced judge that will surely excite the finalists.
The finalists competing for the 2015 title are detailed below;
West London- Stefano Chila, Novokov
Bristol - Dan Bovey, Be @ 1 Bristol           
Leeds - Jamie Jones, No Fixed Abode
Manchester - Adam Binnersly, MOJO
East London - Robin Honhold, White Lyan
Edinburgh - Jamie Moran, Tiki Bar and Kitsch Inn
This year, for the first time, the six competitors who reach the final will also be joined by three 'Wild Cards';  finalists selected by the judges out of the pool of runners up from the regional heats. The three Wild Card finalists are:
London
Claudio Poggi - LAB, London
Ryan Sneddon, Tonic, Edinburgh
To prepare for the final try 2014's reigning champion Joshua Reynolds of Hawksmoor Spitalfields creation, 'The Black Feather' which to make, you will need:
42.5ml Wild Turkey 81
30ml Punt e Mes
7.5ml homemade smoked salted pineapple syrup
Pop all of the ingredients in a stirring beaker, add cubed ice, and stir down with bar spoon. Serve straight up in a classic coupette glass, garnish with lemon zest and enjoy the taste of Wild Turkey!
<< Back to all the latest whisky news brought to you by Planet Whiskies